You are currently browsing the tag archive for the 'Chennai' tag.
The third country I visited in June 2014, in that period of quietude when nothing was moving in Sri Lanka except for an increasing sense of decline, was Jordan. I did not count it as a new country, for I had stayed overnight there in a hotel, when I was traveling to Turkey early in 1989 to join the SS Universe, for the University of Pittsburgh Semester at Sea programme. It was for a long interport stint, to cover the whole of Asia as it were, even though the ship was not coming to Sri Lanka. So I was able in that year to visit the pyramids of Egypt for the first time, and in India Tanjore and also Kerala. I also swam off Cape Comorin, and lost my spectacles in the waves, which meant I had to make do with contact lenses for Trivandrum and Cochin and the long train ride back to Chennai, where I had a spare set on board the ship.
It had proved very difficult to get a flight to Turkey. I had set off for Thailand, from where I was to fly back after finally disembarking in Penang, and in Bangkok I had got the Turkish visa without difficulty. But the airlines going to Istanbul were very wary of a Sri Lankan passport. Even the Romanians, and that in the days of Ceausescu too, would not allow me even to transit in their capital. The embassy staff in Bangkok obviously thought their regulations silly, and agreed that it was hardly likely I wanted to stay in Bucharest (this was the year in which Ceaucescu was finally overthrown), but they would not budge. Finally the Jordanians did give me a ticket, and provided me with a hotel for the overnight layover, but they took away my passport at the airport and ensured that I did not stray.
In Turkey I was able to explore to my heart's content, taking advantage of their fantastic network of buses that enabled me to get to Ankara and even to Trabzon, a place I have always thought of as magical, ever since reading Rose Macaulay's wonderful novel, The Towers of Trebizond (which begins with perhaps the maddest opening line in English literature, "Take my camel, dear", said my Aunt Dot, as she climbed down from this animal on her return from High Mass.') The city lived up to expectations, with its fantastic monastery up in the snow covered mountains, and so did the rock houses of Cappadocia and its extraordinary underground city. I went too to the remote East, the Kurdish area which proved more peaceful than I had thought, and Antakya in the south, the old Antioch, tropical weather even in January and wonderful mosaics. Read the rest of this entry »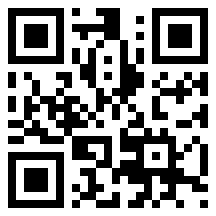 Military intelligence understands well that the diaspora is not a monolith. Indeed my interlocutor noted that only about 7% of the diaspora were supporters of the LTTE. But this made it all the more culpable that government has done nothing about working with the rest, the more than 90% who have wanted only for their kinsmen who remained in Sri Lanka to enjoy equal benefits with the rest of the population. The LLRC recommendation in this regard, about developing a policy to work together with the diaspora, has been completely ignored. Instead those who did well in this regard, such as Dayan when he was in Paris, were the subject of intelligence reports that drew attention critically to their work with Tamils. The fact that in theory this was government policy meant nothing, since very few others were doing anything about this, and there was no coordination of such efforts in Colombo.
Excessive zeal on the part of military intelligence seems to have caused other disasters. We had an excellent High Commissioner in Chennai, but he was summarily removed because, it was reported, the security establishment had criticized him. Similar reports were in circulation about the withdrawal of our High Commissioner in Malaysia, though he himself thought the Minister of External Affairs was the real villain of the piece.
In Chennai, no efforts had been made to engage in the dialogue that the High Commissioner, who was Tamil, tried to initiate. When I spent a few days there a couple of years ago, with my ticket paid for, not by government, but by an agency that had wanted me in Nepal but was willing to fund a journey through Chennai, I was told that I was the first senior representative of government who had gone there for such discussions. The academics and journalists who attended the meetings were willing to listen, but soon afterwards the High Commissioner was exchanged for a Sinhalese, and the initiative stopped. It was only a couple of years later that government finally got round to inviting the senior newspaperman Cho Ramaswamy to send some journalists to report on the situation, which High Commissioner Krishnaswamy had advocated much earlier. What they published made it clear that we had erred gravely in ignoring his advice for so long. The obvious benefits of having a Tamil in station in Chennai, which without him even doing anything made it clear that allegations of systemic discrimination against Tamils were misplaced, never occurred to a Ministry of External Affairs which seems more keen to assuage possible ruffled feelings within Sri Lanka than develop and implement a foreign policy that would take the country forward.