You are currently browsing the tag archive for the 'Chanaka Amaratunga' tag.
Chanaka Amaratunga died tragically on the 1st of August 1996. Almost exactly 9 years previously he had penned the Liberal Party statement on the Indo-Lankan Accord, which still stands as the most intelligent assessment of that seminal episode in modern Sri Lankan history. It was a ringing assertion of principle and moderation at a time when dogmatic opponents of the Accord were suggesting that disaster had struck us, as though a remedy was not urgently needed for the disasters the country had been going through for years.
The relentless erosion of democracy – with the referendum that postponed elections, the political arrests and torture and murder that were widespread (Ananda Sunil for example, and the state sponsored murders in Welikada in 1983), the intimidation of Judges of the Supreme Court who delivered unwelcome judgments or statements (which the West delighted in during those Reagan days, when 'our bastards' were protected whatever they did) – and the ruthless suppression of moderate Tamil opinion had led to violence that was corrosive. Though it is now argued that the Indians prevented what would have been certain victory over the Tigers in 1987, that was certainly not assured, nor could it have led to lasting peace and reconciliation, given the deep resentments in the country at the time, in the South as well as the North.
But while diehard opposition to the Accord was myopic, much worse was the acceptance of all its provisions without demur. Indeed the only change made because of opposition by those who were in favour was the removal of English from equal status with the other two languages – the Left Parties made this their only serious objection to what the President had agreed. There was no mention of the need to allow debate and discussion (media freedom was not something people were concerned about in those dark days), of the urgency of having elections nationwide, of the preposterous provisions regarding enforced merger of two Provinces. Even the usually idealistic Vijaya Kumaranatunga forgot some of the principles for which he had fought bravely in the previous period, and seemed to have no reservations about what had been agreed.
In such a context, the statement the Liberal Party issued, with its cautions that subsequent events showed were fully justified, deserves to be read again. Seventeen years after Chanaka died, his analyses of what Sri Lanka was going through, remain the most illuminating of our political writings. Read the rest of this entry »

Remarks by Prof Rajiva Wijesinha
At the launch on Saturday March 23rd 2013 of  Dayan Jayatilleka's Long War, Cold Peace
In Parliament yesterday I told Dr Jayalath Jayawardena, who is a master manipulator, that instead of making insidious use of the government's misfortunes, he should be constructive, and move a motion to suggest that Prof Pieris be replaced as Foreign Minister by Dr Dayan Jayatilleka. He told me, characteristically, that he would be happy to suggest me instead, but I assured him that I knew my limitations. I had no doubt that I would do a better job than Prof Pieris, but so would almost anyone in this room – but there was no need to think of simply improving on what we have, when there is available a man who understands international relations thoroughly, and whose track record is one of great success.
I was reminded then of what Mangala Samaraweera – yet another Foreign Minister who was certainly better than the incumbent – had said a couple of years back, when he accused me of being responsible for all the ills from which he thought the country was suffering. When I asked for an explanation he expanded this to include Dayan as well, claiming that it was because of the victory in Geneva in 2009 that the government thought it had leeway to do whatever it liked.
Though I was involved at the time with Dayan, I cannot take credit for the triumph he architected. Although the size of the victory led idiots in Colombo to assume that any idiot could achieve such a victory – which perhaps explains the failure to register the intellectual weaknesses of his immediate successor – in fact what he achieved was carefully crafted, in terms of the principles that he and Tamara Kunanayakam expressed so eloquently at the discussion on Foreign Policy that the Liberal Party organized earlier this week.
Dayan pointed out that the thin, ie bare bones, notion of sovereignty we assert needs to be thickened through a sincere commitment to pluralism that encompasses all within the bounds of that sovereignty. Tamara noted the importance of strengthening our bargaining power through alliance building and genuine cooperation, not just asking for votes at a time of crisis. Our failure to work on these lines was apparent in perhaps the most worrying element of the vote on Thursday, which was Brazil voting against us.
Instead of getting upset with Brazil about this, we should try to understand why a country that voted with us in 2009 now votes against. Does it have something to do with our failure to engage with them, as exemplified by the manner in which the Ministry of External Affairs sabotaged the decision of the President to send Tamara as a sort of roving ambassador to South America? Does it have something to do with the fact that, when she had begun the process of winning back the support in Geneva that her predecessor had squandered (as was exemplified by the manner in which, in September 2012, she ensured that the effort of the Canadians to put us on the agenda was resisted), she too was dismissed.
But there will be no sensible analysis of this result, just as last year there were only clarion calls to follow the West blindly, while simultaneously claiming that we had gained a great victory since the total of those who voted against the resolution and those who abstained was almost equal to those who voted for. This year even that cold comfort is not available, but the pronouncements we read suggest that we can be satisfied since, if we doubled the number of those who voted against the resolution, we would have more votes that those in favour. Read the rest of this entry »
This article written in 2008 is being republished in the light of the Trilingual Initiative launched yesterday in the presence of former Indian President A.P.J.Abdul Kalam.
Chanaka Amaratunga and the 13th Amendment – a 50th birthday reflection – A lost opportunity
By Prof. Rajiva Wijesinha  President of the Liberal Party of Sri Lanka, 1987-2007
19 April 2008
Had he lived, Chanaka Amaratunga would have been 50 on April 19.  He died a few months after his 38th birthday, in a state of some disappointment, having been denied in 2004 the nomination to Parliament that the Sri Lanka Muslim Congress had promised.
The failure to stick to his promise was one of the shadows that hung over Ashraff and, though he achieved significant status for his Muslim Congress in his lifetime, there is little doubt that his betrayal of Chanaka contributed to his failure to become a national leader. He tried to make amends through establishment of the National Unity Alliance in 2000, but he died before he could fulfil the promise of that new beginning.
It will never be known in the end precisely who was finally responsible for leaving Chanaka out. Ashraff said that President Chandrika Bandaranaike Kumaratunga had been opposed to him, she is supposed to have suggested that she had no great problem and that the final decision was Mr Ashraff's.  There was some fear clearly that he would vote with the opposition (there was talk that Anura Bandaranaike, then in the UNP, would be put forward for the Speaker post, and Mrs Kumaratunga was worried, unlike six years later, that he might be selected).  More relevantly, his great friend Asitha Perera ruthlessly used his relationship to the Bandaranaikes, his willingness to become a Muslim, and – I am sorry to admit – my own belief in his loyalty to Chanaka, a loyalty Chanaka more sensibly had realized was subject to personal ambition, to insinuate himself into Parliament and then stick on like a limpet.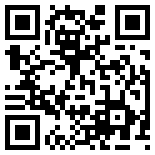 It was all a tragedy, but it was a tragedy more for Mrs Kumaratunga and Mr Ashraff, than initially it seemed to Chanaka. Listening recently to her Constitutional Adviser, Jayampathy Wickremeratne, proposing initiatives that she had obviously ignored, one was struck again by the sheer waste of her years in power. One must admire her courage in adversity, particularly the manner in which she blasted LTTE ambitions by dealing firmly with the Wickremesinghe government when it usurped her powers, and stopped the dreaded totalitarian Interim Self Governing Administration it had offered; her reintroduction of English medium will also remain a lasting legacy; but her failure to reform the Constitution and the structure of the State will ultimately determine her place in history. Chanaka in Parliament would have changed all that, by sheer force of conviction, by the trust the Tamils had in him, by his international reputation at that point.