You are currently browsing the tag archive for the 'Central Bank' tag.
When I got back to Colombo from Uzbekistan, the Central Bank Bond issue was hotting up. Ranil had tried to suppress the report his own lawyers had produced, which made it clear that chicanery had taken place. They had I think been asked to protect Arjuna Mahendran, and this they did with a dogmatic claim regarding his innocence, which the rest of their report belied. Even devoted UNP lawyers, it seems, were not prepared to put their reputations on the line by claiming that nothing wrong had occurred.
The Opposition demanded a debate on the subject, but the Speaker, perhaps trying to maintain a balance, decided that the issue should be investigated by the Committee on Public Enterprises. D E W Gunasekara, its dedicated Chairman, was keen to start immediately, but I was due to go abroad again on May 24th and he decided to postpone sittings. Though others perhaps would disagree, he saw me as the most valuable member of the Committee, and felt I needed to be present to deal with what he realized would be obfuscation on the part of UNP members.
I make no bones about the fact that the transformation of COPE had been largely because of my initiatives. I had not asked to be put on this Committee, having asked instead for Consultative Committees in areas which I knew about. But the myopic Ministers the President had put in charge of subjects relating to Reconciliation obviously wanted no one around with significant capacity. So this was the most important Committee I was appointed to, apart from the one on Standing Orders, and that ceased to meet after a few months.
Assessing what COPE was about, I found that we were supposed to report on a couple of hundred institutions, but managed in a year to look at fewer than 50. This struck me as ridiculous, so I suggested sub-committees, which D E W Gunasekara institutionalized, against opposition I should note by Ravi Karunanayake who thought the whole committee should look at any institution (despite the evidence that this was not possible). Read the rest of this entry »
Tarzie Vittachi's 'Island in the Sun' is perhaps the best piece of political satire written in this country. It has graphic desctiptions of the politicians of the nineties, with Sir John Kotelawala for instance being the Rogue Elephant and Dudley Senanayake the Tired Tortoise. J R Jayewardene was the Seethala Kotiya, a description that perhaps would not fit his nephew, familiarly known as 'Poos' in the family, a milder member of the Cat family.
But there is another description that fits Ranil well too, given the strange goings on at the Central Bank. Tarzie suggested that R G Senanayake could not move straight even when that was the easiest thing to do. So now we find that, what might have been an understandable – if capital friendly – change of policy was not done direct as a principled man like Eran Wickremaratne might have done. Rather there was clandestine activity which, in a Watergate style operation, has been concealed so that the ugly truth emerges only gradually.
An ambassador who seems to understand this country well said recently that he thought the greatest mistake this government had made was to let me go. I have to admit though that that was probably more flattering than accurate.  One can see rather that the greatest mistake was to ignore completely the manifesto on which the President had won the election, and instead assume it was about two things and two things alone – the abolition of the Executive Presidency and having an election after 100 days.
Unfortunately now the government will be remembered for just two things, one the laudable reduction in the authoritarian powers of the Presidency, the second the Central Bank Bond Scam. But there was much else in the manifesto that could easily have been implemented in the almost six months which the government had before Parliament was dissolve.
I have already looked at the seven broken promises with regard to reform that were mentioned in the 100 day programme, viz
1)      Electoral Reform
2)      Amendment of Standing Orders
3)      The Right to Information Act
4)      The new Audit Act
5)      A Code of Conduct
6)      A Cabinet of not more than 25 members representing all political parties in Parliament
7)      A National Advisory Council including all political parties in Parliament
The last three of these did not require a Parliamentary majority, and three of the others could have been passed with a simple majority. But the failure to develop consensus on issues of common national interest, and instead concentrate on Ministries for one party, and the perks that went with these, led to disaster.
Those blunders are obvious. For the next couple of weeks I shall look at some of the excellent ideas in the manifesto that were completely ignored. The total failure of this government to entrench better systems of government, based on ideas that had been canvassed for a long time but which had not been taken forward, must be registered, and I hope the government elected in August will move swiftly on such matters.
One of the most innovative ideas in the manifesto occurred in the section entitled 'An advanced and responsible public sector'.  The second bullet point there read, 'The Divisional Secretariat will be made the chief unit that performs the priority tasks of the area. It will coordinate all activities such as skills development and supply of resources pertaining to the development of the economic, social, industrial and cultural sectors of the area.'
Though I used the word innovative, in fact this represents a recognition of reality. A hundred years ago, when the British began to think of appointing Sri Lankan Government Agents, the Province was obviously the practical unit of administration. But as populations grew and the business of government expanded, the District became more important and accordingly Government Agents were appointed to Districts too. Now however, with so much more to do and for so many more people, it is the Divisional Secretariat that has to initiate and oversee action in most particulars. Unfortunately we are still stuck in hidebound systems, and Divisional Secretaries do not have the decision making powers they need. In addition, many government departments are not well represented in the Division, which leads to long delays with regard to action, let alone decisions.
After the problems I had noted in the North and East, I discussed the matter with those with experience in the field including the immensely knowledgeable Asoka Gunawardena and the Secretary to the Ministry of Public Administration, Mr Abeykoon, who is now the Secretary to the President. We then approached the UN, which set up a consultancy, and last year we got a comprehensive report from Asoka on 'Improving Service Delivery in the Divisions'. Unfortunately, when the election season set in, the Secretary put the matter on hold. Though Karu Jayasuriya was initially keen to take things forward, it turned out that he was not the responsible Minister, given the manner in which Public Administration had been carved up. I did mention the matter to the Minister responsible, but such reforms are not really his concern, and in the mad rush for elections the matter had been forgotten.
After the election I hope a concerted effort will be made to move forward in this area. It is important to make sure however that this is done with provision to consult the people, something the last President pledged which was not done. Mr Abeykoon had set the process in motion, through a circular that instructed Grama Niladharis to chair the Civil Defence Committee meetings in their GN Divisions, but this has not really taken off. Clear instructions are needed as to how the ideas brought up at consultative meetings should be taken forward (something that can be improved in Parliament too, where minutes are not promptly circulated and action points rarely recorded). This was planned, but elections intervened.
At the last meeting of the Home Affairs Consultative Committee in Parliament, this being the Ministry entrusted with District and Divisional Administration, I brought the matter up, only to find that the Minister and the new Secretary knew nothing about this. They had not been briefed, but the Minister promised to look into the matter, and I hope that he will find some time during electioneering to at least ensure that a position paper is prepared for him, or for his successor.
Meanwhile, nothing has been done in the last couple of years with regard to the other area of governance that is closest to the people. I refer to the work of elected officials, namely the Chairman of the Pradeshiya Sabha and his team. At present their functions are confused, because there have been significant changes in the manner in which these are organized – utilities for instance are supposed to be their responsibility, but both water and electricity require much central government involvement.
Because of all this a new Local Government Act was being prepared, and with the blessings of the Minister, the Secretary gave me a copy of the draft for comment. I found it a great improvement on what we have now, but thought there should be entrenchment of consultation procedures, with the advisory committees to local bodies being composed of representatives of community organizations, not appointees of those in political authority.
The Secretary, one of the brightest of our Civil Servants, Mr Ranawaka, took the ideas on board, but he was then entrusted with other responsibilities and the Act seemed to have been forgotten. But if good governance is to become a reality, the next government should study the current situation, with the help of Asoka Goonewardene's comprehensive report, and set in place systems to ensure that people have ready access to the services government should provide at local level.
Many allegations are now being traded with regard to corruption, but sadly there is no discussion about measures to get over the problem. We seem more inclined to concentrate on allegations for political purposes rather than institutionalizing preventive measures, remedial measures and also measures that will give early warning.
I am very sorry about this since one of the reasons for my leaving the last government was perceptions of increasing corruption. Though now I realize that this government too is engaged in corrupt deals, this was not a reason for my resignation from the Ministry, nor yet for my crossing over. But what seemed the institutionalization of nepotism was a reason, the requirement that jobs and perks be provided for one's supporters, as exemplified by the takeover of Ministry vehicles by Kabir Hashim's henchmen after I had left.
Measures to prevent all this could easily have been taken as soon as the new government was set up. I had high hopes because the responsibility for reform to promote Democratic Governance, by which I thought Good Governance was also meant, had been entrusted to Karu Jayasuriya. I thought he was sincere, and he certainly seemed so at the start, but it was soon clear that his heart was not in it.
By Shamindra Ferdinando
Former UPFA MP Rajiva Wijesinha says the next parliament should take up a special parliamentary report that dealt with alleged Central Bank bond scam.
The report shouldn't be allowed to be suppressed; the outspoken former MP said, adding that the new parliament should take a fresh look at the alleged scam.
Parliament will meet again on September 1.
The Liberal Party leader represented the 13-member committee chaired by the then MP and General Secretary of the Communist Party D.E.W. Gunasekera, Chairman of the Committee on Public Enterprises (COPE).
In the last couple of weeks we have seen what seems total rejection of the ideals of Good Governance through which this government came to office. I shall look today at the performance of the Ministry of Foreign Affairs, having spent time previously on another vital Ministry, that of Finance. But I should note that with regard to many others – with a few honourable exceptions of course – there seems little activity, so that it is not just principles of Good Governance that are being breached, but the very idea of Governance.
I regret very much that Karu Jayasuriya has done nothing thus far with regard to the important task allotted to him with regard to Governance. I appreciate the fact that, given relations between him and Ranil he feels diffident, but that should not stop him taking initiatives in areas that will win him universal commendation. He could for instance easily stop the excessive perks that politicians enjoy, in particular the opportunities to abuse Ministry funds provided by the constitution of Ministerial private offices.
In my former Ministry for instance, now a Cabinet portfolio with a Deputy too, the perks of office continue unabated. My former staff, whose use of the vehicles to which they were entitled I restricted, have told me how many vehicles the Ministers, or rather their private staff, use between them. Meanwhile the two Ministers together are less in office than I was, and there is little progress in the University sector, with the imbroglio over the latest and the previous Advanced Levels continuing in the Courts. And though the new Cabinet Minister finally looked at the Act we had drafted, he like many others seems to think that there is no point in any action since an election is imminent.
I was deeply concerned about what seems corruption in the Central Bank, an institution that had never previously roused any suspicion on such grounds. What we have thus far discovered at the Committee on Public Enterprises is startling, but obviously I cannot refer to this now.
I thought therefore of basing this article on the observations of Dr W A Wijewardena, former Deputy Governor of the Bank, who writes a regular column on Economic Matters.  Some weeks back his article was entitled 'From bomb disaster to bond disaster: How to restore the lost reputation of the Central Bank'.
He dealt first with the bomb attack on the Central Bank way back in 1996. I still remember the incident vividly, since my sister was caught up in the attack, but unlike many of her colleagues she survived unhurt, being only drenched in blood (and walked back in that condition to our house).
Dr Wijewardena's article commended the prompt actions of the Governor at the time, A S Jayewardena. Having described the actions he took to ensure that the Bank continued to fulfil its financial obligations, he discussed the way the media was handled. I can do no better than quote at length from what he said, in dealing with 'a media briefing that was attended by both the local media and all the major international media agencies that had a presence in Sri Lanka. This was the opportunity which AS used to communicate to the Bank's stakeholders that the Bank was not dead, it had started to offer its services through alternative methods until it would get back to normalcy and it would soon restore normalcy as desired by its stakeholders. The media, exercising their right to extract all the information to keep their respective audiences informed of the true status, were very critical and posed scathing questions to Governor and the senior officers of the Bank. Their questions were particularly directed to ascertain whether there was any cover-up of the true damage caused to the Bank by its senior officers. This was in fact a testing of the maturity and experience of Governor Jayawardena who was a career central banker, a former Finance Secretary and an international civil servant. Prior to the media briefing, the senior management of the Bank had participated in a crucial staff meeting and a meeting with CEOs of commercial banks. Hence, they were privy to what was happening and therefore could meet the press with one voice. That was important to quell the suspicions of the media-personnel. Thus, the media briefing was successful in communicating the Bank's position to its stakeholders.'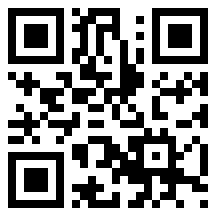 The meeting in Sri Lanka in November 2013 of the Commonwealth Heads of Government provides a great opportunity for our government. This can be summed up in one word, Engagement, which Sri Lanka has not been very good at over the last few years.
The principles of engagement, which we need to understand, are very simple. First, we need to listen carefully to what others say. Second, we need to put our own perspectives and practices clearly and systematically. Thirdly, we need to search for common ground between us and our interlocutors, and work towards strengthening those commonalities and developing understanding of how mutual appreciation could be strengthened. Fourthly we need to work out where there are differences, and point out where these are because of inadequate understanding of our situation. Finally, where there are differences based on perspectives, we need to explain our own position clearly, and indicate why changes on our part would not be beneficial to the Sri Lankan people. However – and this is a vital caveat to this last aspect – we must try to understand different positions, and listen to arguments supporting them, and if necessary adjust our own positions if those arguments are clear and convincing.
About each of these, there have been great difficulties in recent years. We do not listen carefully, and we tend to put everyone who criticizes us in the same basket. We then play to local galleries by criticizing them and, since the sincere are generally nicer than those who have a subtle agenda, we are more critical of the decent. This has made us lose credibility amongst those who, even if they have different approaches in some respects, are basically our good friends. The manner in which India is often treated in our media, and even by some in authority, is a shocking example of this absurdity. Read the rest of this entry »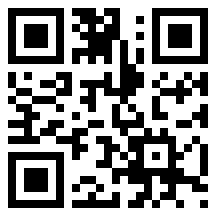 Having looked critically at the negative impact on the Sri Lankan government of pressures that seem both unfair, and tangential to the progress on pluralism that the country needs, I must nevertheless admit that the government is not doing enough to counter those pressures. While the main focus of reform must be the pursuit of pluralism and equitable prosperity, it is also desirable I feel to point out what more could be done to dismiss the absurd charges against us.
We should not after all feel that all those who launch what seem hypocritical and unfair attacks on our conduct of the war are engaging in cynical bullying, either to win votes or to bring us into line with their own agendas. We must recognize that there are those who genuinely think we were guilty of excesses and, while many of those who attack us will not listen to reason or evidence, a few might.
It is for this reason that government should make much more of the extraordinary efforts made by a few expatriates to look carefully at all available evidence in order to arrive at a reasonable assessment of the number of civilian casualties during the war. I felt tremendous relief when I saw their report, now presented twice at the Marga Institute, with thoughtful and convincing introductions by Godfrey Gunatilleke and Michael Roberts. Before that I had felt I was working in a vacuum, since no one else seemed inclined to challenge through facts and figures the outrageous claims of the Darusman Report.