You are currently browsing the tag archive for the 'Canadian High Commissioner' tag.
When Neelan was assassinated, it was initially assumed that Jeevan Thiagarajah, a younger protégé to whom he had become increasingly close, and whom he had seen as his chosen successor, would take over. But Radhika came to a swift arrangement with Neelan's widow Sithy, and between the two of them they ran ICES for the next few years. Sithy was given unlimited access to ICES funds and resources, and the finances suffered terribly. Radhika's lame excuse when the problems were laid bare was that she had merely signed whatever the Financial Director laid before her, and it was only after she left that she realized he knew little about finance.
In 2006 Radhika took up a UN assignment but ensured that someone she had herself selected, Rama Mani, who was very much on the international NGO circuit, succeeded her as Executive Director. Rama managed to alienate most of the researchers at ICES and evaded queries about financial problems until finally Kingsley de Silva, who was still Chairman of the Board, dismissed her.
At this point all hell broke loose. Apart from the efforts at blackmail of Angela Bogdan, Radhika weighed in heavily from New York on Rama's behalf, while Rama even got the UNDP Regional Director to sign a petition asking for her reinstatement. This turned out to be under false pretences, and he retracted apologetically, while in New York, after much complaining, Radhika agreed with the Secretary General that she would give up her continuing involvement with ICES, which she should indeed have done when taking up a UN involvement.
My own deep worry about ICES had begun when Gareth Evans, who had chaired the Committee that developed the R2P concept, had been invited by Rama to deliver the Neelan Tiruchelvam memorial lecture, and had engaged in wild attacks on the Sri Lankan government. Having refrained from any mention of who had killed Neelan, he basically suggested that the Sri Lankan government, while engaged in excesses in its efforts to suppress the Tigers, was essentially racist and becoming ripe for R2P intervention.
Gareth came to see me afterwards and I challenged his claims, in particular his assertions that there had been genocide and ethnic cleansing in Sri Lanka, conditions which warranted exercise of R2P. The only instance of the former he could mention was what had happened in July 1983, and he granted that that was no reason for evoking R2P now. With regard to the latter, he could not remember his reasons for the claim, and had to turn to his assistant, Alan Keenan, who had worked for ICES and developed an insidious interest in Sri Lanka which he now exercised on behalf of the International Crisis Group which Gareth headed.
Keenan sanctimoniously referred to the expulsion of Muslims by the LTTE, which had happened in 1990. Neither the date nor the perpetrators had been mentioned in Gareth's speech, which made clear the sleight of hand involved. I mentioned that there was other shoddy work in the speech, and he agreed to respond when I had written to him about this, but needless to say, I never received any answers.
Interestingly enough I met Gareth again the following year, in Geneva, and I reminded him that he had not responded. He first claimed to have done so, and then changed his stance and said that he had been told I was a difficult person to deal with. I was flattered, that a former Australian Foreign Minister should be nervous of me, but I persevered, and he told me to write to Alan again with the questions. Obviously this time too there was no response. Read the rest of this entry »
Dayan's point then was that Lalith too was part of the group around Gotabhaya Rajapaksa, that had decided after the 2010 election that the President should not make too many concessions with regard to a political settlement. This did not mean Lalith would set himself up consciously against the President, as even Gotabhaya was to do with regard to the issues noted above. When he was ordered to move, he did so, as when he produced swiftly an Action Plan for the LLRC Recommendations, which Mohan had held up, presumably again on Gotabhaya's instructions. But he did not see any need to embark on any initiatives on his own that would take forward the commitments the President had made with regard to devolution or accountability.
And on occasion he went even further than Gotabhaya in putting forward a mindset that seemed at odds with the official position of the government. Thus, at the launch of a book called 'Gota's War', which suggested the primary responsibility of the Secretary of Defence for the victory against the Tigers, Lalith launched into a vast attack on India for its part in strengthening the Tigers during the eighties. And just before the UN Human Rights Council meeting in Geneva in 2014, having been sent to lobby in the West, Lalith attacked what he termed the excesses of the Indian Peace Keeping Force in the eighties, and claimed that, were investigations of abuse in Sri Lanka to proceed, the IPKF atrocities too should be gone into.
Our High Commissioner in Delhi, the normally placid career diplomat Prasad Kariyawasam, complained sadly about what seemed an unnecessary alienation of India at a crucial time. He did not tell me who was responsible, but Indian officials were more forthright. When they brought up the question of criticism of the IPKF which had come to Sri Lanka at the request of the Sri Lankan government, and fought against the Tigers, they met the excuse I made, that there were extremists in the government who did not represent the views of the President, with the information that the assertion had been made by the President's own Secretary.
If Lalith thought that this was a way of pressurizing India to oppose any resolution that referred to War Crimes, he obviously had no idea of the way international relations worked. But I cannot believe that he had so crude a view of the world. Rather it would seem that, like those in the Ministry of External Affairs who still resented the Indian intervention of the eighties, he thought that old Cold War Games could still be played, and we should affirm our commitment to the West by indicating how different we were to the Indians. Read the rest of this entry »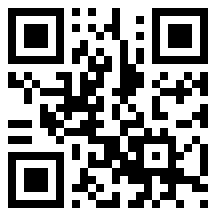 I was deeply touched last week, at the Reconciliation Committee meeting in Manthai East, when Father James Pathinather expressed appreciation of a position I had put forward, and said that it had required courage. I also felt very humble, for nothing I had done could come close to the courage he himself had displayed, in April 2009, when he tried to protect LTTE combatants who had sought shelter in the Valayanamadam Church.
He had been attacked for his pains by the Tigers. After he was gravely injured, and evacuated from the War Zone in one of the regular rescue missions we facilitated for the ICRC, the LTTE drove off those who had sought to escape from them by taking shelter in the Church. Many of those forced again into combat are doubtless among the few thousands who then disappeared.
The courage of those like Father James, who sought to stand up to the LTTE when it was at its most ruthless, should be celebrated by the Sri Lankan State. But we have completely ignored these heroes, who had an even tougher time than our soldiers who had to fight virtually with one hand tied behind their backs, given the use the LTTE was making of the human shields it had dragooned into Mullivaikkal. Those soldiers had at least the comfort of comradeship, whereas those who stood up against the LTTE inside the No-Fire Zone were isolated, and subject to enormous pressures as well as brutality of the sort Father James experienced.