You are currently browsing the tag archive for the 'Callum McRae' tag.
In the course of the frenetic travel programme I had set myself before the usual budget period, I had just two days in Sri Lanka last week. They were packed, with Parliament, and an overnight stay with a cousin visiting after several days, and the 92nd birthday of my most distinguished aunt, but also a couple of interviews as well as meetings with two ambassadors.
Though I feel increasingly despondent, I continue to defend the war record of the government, and indeed feel that some of the absurdities now occurring spring from the bitterness felt with regard to unfair attacks on us. But when I reiterated how fundamentally wrong the Darusman Report had been, one of them asked very simply why we had not refuted it.
This failure continues to bemuse me, and the more so now after the Marga Institute produced their Third Narrative, which provides a wonderful opportunity on which government could build. But given the schizophrenia that possesses government, it will not take ownership of this document and flesh it out with details that only government possesses (though perhaps it has again misplaced them, for I had a frantic but informal request from the Foreign Ministry for the Peace Secretariat archives).
One explanation I offered the ambassador was that government simply had no one left who could argue a case intelligently and in good English. A couple of years back, when I told the President to make better use of the professionals in the Ministry of External Affairs, he told me that their command of English was weak. I fear this is a myth of which he has been convinced by those who see themselves as brilliant exponents of the language, having been to elite Colombo schools. The fact that they cannot use the language with sophistication, or respond in a manner those accusing us would take to heart, is not something the President realizes.
But there had recently been an exception, in the form of Chris Nonis, who had given a superb interview on Channel 4. All those I met in London were still full of the way he had responded, which is not something that had happened, they were kind enough to say, since my discussion on 'Hard Talk'. However I had soon after that been removed from public appearances, except just the once when the President over-rode the blockages of the Ministry and sent me to London to deal with an attack on us organized by Channel 4.
Jon Snow dropped out after my participation in that programme was announced, though it would be too much to assert that was the reason. Conversely, after Chris' great performance last year, a Sri Lankan station had asked him to participate in a debate with Jon Snow and Callum Macrae, but he had said he wanted me involved as well. The station then abandoned the idea, which I suppose is some sort of compliment. If both Channel 4 and local television would rather avoid me, I can claim to be perhaps the last adherent in government of Mr Bandaranaike's Middle Path. Read the rest of this entry »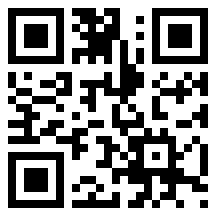 Having looked critically at the negative impact on the Sri Lankan government of pressures that seem both unfair, and tangential to the progress on pluralism that the country needs, I must nevertheless admit that the government is not doing enough to counter those pressures. While the main focus of reform must be the pursuit of pluralism and equitable prosperity, it is also desirable I feel to point out what more could be done to dismiss the absurd charges against us.
We should not after all feel that all those who launch what seem hypocritical and unfair attacks on our conduct of the war are engaging in cynical bullying, either to win votes or to bring us into line with their own agendas. We must recognize that there are those who genuinely think we were guilty of excesses and, while many of those who attack us will not listen to reason or evidence, a few might.
It is for this reason that government should make much more of the extraordinary efforts made by a few expatriates to look carefully at all available evidence in order to arrive at a reasonable assessment of the number of civilian casualties during the war. I felt tremendous relief when I saw their report, now presented twice at the Marga Institute, with thoughtful and convincing introductions by Godfrey Gunatilleke and Michael Roberts. Before that I had felt I was working in a vacuum, since no one else seemed inclined to challenge through facts and figures the outrageous claims of the Darusman Report.