You are currently browsing the tag archive for the 'C S Lewis' tag.
Presentation prepared by Prof Rajiva Wijesinha at the Oslo Debate on
Whether or not to engage with extremists
Held on June 18th at the Oslo Forum 2014
(Delivered after the presentation of M A Sumanthiran, MP)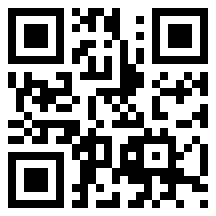 When I was first invited to participate in this debate, I was told it was about talking to terrorists. I thought then that I would like to speak in favour of doing this. This was in line with a position I took up a quarter of a century ago, at one of the early seminars when the Liberal Party proposed a programme of far-reaching constitutional reforms.
We were faced then by two terrorist movements, one in the North, the other in the South. I had been strongly critical of some appalling terrorist activity that had taken place recently, and was challenged by one of my former students about my condemnation of those he saw rather as freedom fighters – and I think he referred then to both groups. My response was that I did not think it correct to refer to people as terrorists, though this did not detract from the moral obligation to stand foursquare against terrorist activity.
This was perhaps a naïve view, and needs fine-tuning. But I do still think that those who turn to terrorist activity may have reasons for this that the authorities they challenge need to understand and also respond to. Engaging with them then is a necessity, though it must be done with care, and based on principles that make clear that violence is not acceptable, and certainly not acceptable against individuals who have no responsibility themselves for oppression and abuse that is intolerable. But we need to distinguish actions which are reprehensible from motives that may arise from unacceptable situations for which we too are responsible.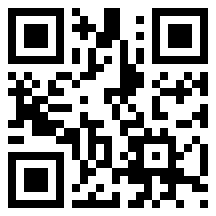 Some weeks back I was sent, by a friend in England, a book entitled 'The Language of Empire: Abu Ghraib and the American Media'. It was by someone called Lila Rajiva, but doubtless that was not the only reason to assume it would interest me.
I took some time to start on the book but, once I did so, it had to be finished. Published in 2005, it is a graphic and convincing account of the manner in which the Americans ignored all moral restraint in the war against terrorism they were engaged in.
That part was convincing, and simply fleshed out what one knows anyway, that countries in pursuing their own interests will stop at nothing. What was more startling was the suggestion that the wholesale prevalence of this absolutist mindset also represented a takeover of the ruling political dispensation by a culture of chicanery that strikes at the heart of supposedly predominant American values.
At the core of this transformation is the corporate supremacy represented most obviously by Rumsfeld and Cheney, and the takeover of much supposedly military activity by private contractors and special agents, who move with seamless dexterity from one world to another. Exemplifying this, and indicative of what C S Lewis would have described as a Hideous Strength which finds its own partisans dispensable, is the strange story of Nicholas Berg, the shadowy contractor whose beheading served to deflect the story of torture at Abu Ghraib, and in some minds excuse the institutionalized torture that was taking place there.