Tag Archive
You are currently browsing the tag archive for the 'Buttala' tag.
July 15, 2014 in The Care of Children | Tags: Buttala, children, divisional secretariat, Divisional Secretariat Reconciliation Committee, Education, Ministry of Child Development and Women's Affairs, Ministry of Education, Mullaitivu, National Child Protection Authority, National Human Rights Action Plan, NCPA, Nedunkerni, Officer Career Development Centre, Probation Officer, Rehabilitation Bureau, Rehabilitation Centre, school, Vavuniya, Vocational Training Centre, Women and Children's Units, Zonal Education Office | Comments closed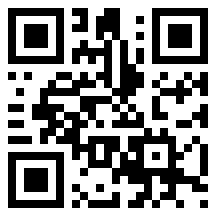 Amidst a number of meetings of Divisional Secretariat Reconciliation Committees in the North last week, I also had a number of interactions with children, and with persons working with children. Two instances were serendipitous, but I was privileged to participate actively – and indeed exhaustingly – on one occasion. This was when I conducted, in a small school near Nedunkerni, one of the games that the former combatants had delighted in, during my first visit to the Rehabilitation Centre for girls in Vavuniya three and a half years ago.
The laughter of the girls on that occasion still illuminates in presentations of the Rehabilitation Bureau, as I saw last month at the Officer Career Development Centre Seminar at Buttala.  In Nedunkerni the children were younger, and even less inhibited.
I had come across well over 50 of them in the playground of the school at 5 pm, which was heartening. I have long argued that we need to ensure that schools are centres of community activity, but all too often schools are deserted after 2 pm. Here however, in addition to attractive new buildings, the school had quarters for the Principal and several staff. They too were in the playground, encouraging the activity and joining in.
The school had teachers even in subjects such as English and Maths and Science, as to which there had been complaints about shortages in almost all Divisions I had visited. Whilst obviously we need to increase supply, the situation here showed that one needs to provide decent facilities to ensure teachers will stay in remote areas to which transport is difficult. The youngsters I saw playing with the children were from Jaffna, but seemed quite content to stay in the school and participate in student life in the evenings. Almost no one had taken more than a day's leave thus far in the year.
Read the rest of this entry »