You are currently browsing the tag archive for the 'Bradman Weerakoon' tag.
COPE began its investigations on Friday June 5th, and we met every day the following week, except on the Friday – again my fault, for I had arranged another trip, our High Commission in Delhi having succeeded in getting visas for Azerbaijan. During the weekend I read the reports the Bank had prepared on the whole business, and found the situation even worse than I had thought. Because of Mahendran's actions, the interest the country had to pay on bonds had shot up, so that not only had Perpetual Treasuries, the company associated with Mahendran's son-in-law, made a massive profit, but also the interest payments Sri Lanka had to make on loans after February 2015 reached ridiculous heights.
Our questioning of bank officials revealed an even more sordid side to Mahendran's machinations. The first Deputy Governor we interviewed seemed to me a very shady character, and not very bright. I actually asked Nivard Cabraal why he had promoted him, to which the answer was that he was good at some things, and had seniority on his side. But he knew nothing of debt, so it was suspicious that Mahendran had put him in charge of that area.
The Director in charge of that area also knew nothing of the subject, but my sister told me that she was known for her honesty. She had called my sister when she was transferred to that position, expressing worries about her capacity to handle the job, but my sister told her that integrity was vital and that was perhaps the reason for the move. Certainly she exuded decency, to the point of practically breaking down when we reprimanded her for not having told the Governor that it was wrong to take 10 billion worth of bonds when the advertised amount had been 1 billion, and the few bids for large amounts were at high rates of interest. She declared that they had told him this repeatedly and, though they stopped him from insisting on 20 billion being taken, he had been adamant about 10.
Her Deputy was a very smart young man, and it was clear that he had made the position clear to Mahendran, but they had been over-ruled. It transpired too that Mahendran had come down to the bidding floor twice that morning, and had interfered egregiously in the process. It was absurd therefore that the UNP lawyers had claimed that he had no direct responsibility for what occurred.
Other suspicious details included the fact that Perpetual Treasuries had obtained a loan from the Bank of Ceylon for its bid, and that this had been approved straight away with no proper assessment of the request. It was unprecedented that the Bank, which was also a primary dealer, should not have bid to any substantial degree for bonds, but had instead underwritten the bid of a private company. Read the rest of this entry »
One of the saddest aspects of the political culture we have developed over the years is the total rejection of continuity, a simple necessity if a country is to move forward smoothly. The present government seems to have rejected this principle completely, in the manner in which it has replaced personnel wholesale. Though it has shown some understanding of the need for experience, it has displayed this by calling back into harness ancient figures from the past.
Mr Paskaralingam being brought back as an Adviser is perhaps the most ludicrous example of this, though he was an efficient Secretary, in Education in the seventies and then to Prime Minister and then President Premadasa in the eighties. But he will be 80 next year and, though he had some experience of Sri Lanka the last time Ranil Wickremesinghe was Prime Minister, he is no longer in a position to know how and through whom to make things move. Then Mr Bradman Weerakoon, who is 84, is an adviser to the Minister of Resettlement, a field in which perhaps he is thought to have experience. He was Commissioner General for Essential Services for a year after the ethnic riots of 1983, before heading back to London.
Comparatively younger, being only in his mid-seventies, is Wickrema Weerasooria who, in addition to advising the President on Banking and Finance and Racial Harmony and Media Freedom, is now also a member of the University Grants Commission. Unlike the other two, he was not a career Civil Servant, but a political appointee in the Jayewardene administration. He served as Secretary to the Ministry of Plan Implementation until 1986, but presumably did not contribute to the increasing problems with regard to Racial Harmony and Media Freedom in those days. He was recycled during the last Wicrkemesinghe Administration, to work with Kabir Hashim's Ministry of Tertiary Education and Training as well as the Central Bank.
It is perhaps understandable though that this represents continuity for a Wickremesinghe administration. Sadly there was no effort to engage with leading figures in the last administration, many of whom are capable Civil Servants who only need liberation from the politicized approach of several administrations. That has to be done through structural reforms.
Though the Rajapaksa government took this politicization to unparalleled heights, it has been going on for ages. The Jayewardene government began the process of giving enormous powers to political appointees and advisers, Weerasooria, Rakhita Wickramanayake at Air Lanka, Stanley Kalpage at the UGC, Nimal Karunatilleke at the SLBC, and of course Ravi Jayawardene, who set up the Special Task Force. Bu, the culture had been sanctified as it were by the previous government, which had abolished the concept of Permanent Secretaries and handed over those appointments to the Cabinet. Read the rest of this entry »
When Neelan was assassinated, it was initially assumed that Jeevan Thiagarajah, a younger protégé to whom he had become increasingly close, and whom he had seen as his chosen successor, would take over. But Radhika came to a swift arrangement with Neelan's widow Sithy, and between the two of them they ran ICES for the next few years. Sithy was given unlimited access to ICES funds and resources, and the finances suffered terribly. Radhika's lame excuse when the problems were laid bare was that she had merely signed whatever the Financial Director laid before her, and it was only after she left that she realized he knew little about finance.
In 2006 Radhika took up a UN assignment but ensured that someone she had herself selected, Rama Mani, who was very much on the international NGO circuit, succeeded her as Executive Director. Rama managed to alienate most of the researchers at ICES and evaded queries about financial problems until finally Kingsley de Silva, who was still Chairman of the Board, dismissed her.
At this point all hell broke loose. Apart from the efforts at blackmail of Angela Bogdan, Radhika weighed in heavily from New York on Rama's behalf, while Rama even got the UNDP Regional Director to sign a petition asking for her reinstatement. This turned out to be under false pretences, and he retracted apologetically, while in New York, after much complaining, Radhika agreed with the Secretary General that she would give up her continuing involvement with ICES, which she should indeed have done when taking up a UN involvement.
My own deep worry about ICES had begun when Gareth Evans, who had chaired the Committee that developed the R2P concept, had been invited by Rama to deliver the Neelan Tiruchelvam memorial lecture, and had engaged in wild attacks on the Sri Lankan government. Having refrained from any mention of who had killed Neelan, he basically suggested that the Sri Lankan government, while engaged in excesses in its efforts to suppress the Tigers, was essentially racist and becoming ripe for R2P intervention.
Gareth came to see me afterwards and I challenged his claims, in particular his assertions that there had been genocide and ethnic cleansing in Sri Lanka, conditions which warranted exercise of R2P. The only instance of the former he could mention was what had happened in July 1983, and he granted that that was no reason for evoking R2P now. With regard to the latter, he could not remember his reasons for the claim, and had to turn to his assistant, Alan Keenan, who had worked for ICES and developed an insidious interest in Sri Lanka which he now exercised on behalf of the International Crisis Group which Gareth headed.
Keenan sanctimoniously referred to the expulsion of Muslims by the LTTE, which had happened in 1990. Neither the date nor the perpetrators had been mentioned in Gareth's speech, which made clear the sleight of hand involved. I mentioned that there was other shoddy work in the speech, and he agreed to respond when I had written to him about this, but needless to say, I never received any answers.
Interestingly enough I met Gareth again the following year, in Geneva, and I reminded him that he had not responded. He first claimed to have done so, and then changed his stance and said that he had been told I was a difficult person to deal with. I was flattered, that a former Australian Foreign Minister should be nervous of me, but I persevered, and he told me to write to Alan again with the questions. Obviously this time too there was no response. Read the rest of this entry »
A couple of years back one of the more thoughtful of our career Foreign Ministry officials tried to put together a book on Sri Lanka's international relations. This was an excellent idea in a context in which we do not reflect or conceptualize when dealing with other countries.
However it turned out that hardly any Foreign Ministry officials were willing or able to write for such a volume. Still, with much input from academics, the manuscript was finalized. But then the Minister decided that it needed to be rechecked, and handed it over to his underlings at the Kadirgamar Institute of International Relations and Strategic Studies, where it has lain forgotten since.
Recently I retrieved from my archives the two pieces I was asked to write, and am republishing them here –
Sri Lanka needs to be aware of both facts and principles in dealing with Post Conflict Reconstruction. The facts are simple, and we must recognize that the world at large is aware of them. First, we need aid and assistance for reconstruction. Second, that assistance will be more readily forthcoming if we make significant progress towards reconciliation. Third, reconciliation will be judged in terms not only of what government says, but also the responses of the Tamil community.
These three facts are I think readily recognized by government, and there is no essential difficulty about working in accordance with them. There is however a fourth fact that we need to bear in mind, which is that some elements in the international community believe that the attitude of the diaspora is the most significant element in assessing Tamil responses. This is potentially an upsetting factor, and we have to make sure we deal with it convincingly. Similar to this is a fifth factor, that assessments made in Colombo are often used by salient elements in the international community to judge what is happening with regard to reconciliation and the responses to this of the Tamil community at large. Again, this is a factor that government must take into account.
In one sense this should not be too difficult. A similar situation obtained even with regard to the conflict. We needed assistance to deal with the threat of terror, and in obtaining this we had to make it quite clear that we looked to a military solution only for military matters, ie the secessionist military activities of the LTTE. The solution to the problems of the Tamil community had to be found through negotiation as well as sympathetic understanding. We were also able to show that the Tamil community in the affected areas was not indissolubly tied to the Tigers, inasmuch as once liberated they participated actively in elections in the East, and they took the opportunity in the North (as they had done in the East, in a military campaign that saw no civilian casualties except in a single incident which the LTTE precipitated) to escape from the LTTE as soon as we were able to provide such an opportunity. The simple fact that many of the younger cadres disobeyed orders about firing on civilians, and came over willingly, makes clear the positive response of the affected Tamils.
I have two questions based on the ICG report on women's insecurity in the North and East:
1. The ICG is critical of the government for not doing enough to address the security concerns of women in the North and East, who face a "desperate lack of security". How do you view this?
As yet another exampe of the tendentious nature on the ICG's interventions on Sri Lanka. You may be remember the desperate efforts made by the ICG head, Gareth Evans, his sidekick in Colombo Alan Keenan and the latter's old mate Rama Mani to suggest that Sri Lanka was a situation ripe for the doctrine of Responsibiity to Protect to be applied. Gareth declared that there had been ethnic cleansing in Sri Lanka and, when I asked what he meant he asked Alan Keenan to explain (clearly
he had no idea what was meant by the speech he unthinkingly delivered). Alan said – this was in 2007 – that he was referring to what the LTTE had done to the Muslims in 1990. But the speech would have led one to believe that they were referring to what had happened recently with government responsibility.
I think we have to be very careful about what is happening now given that ICES, which was the chosen instrument for R2P, with Radhika Coomaraswamy and her protege Rama Mani pushing it is now going through yet another upheaval, the purpose of which is to
install another Radhika protege Ambika Satkunanathan in the Director's chair. Even worse than Rama Mani. Ambika had direct LTTE connections, which I brought up with the UN where she worked. They said she had got over them, it seemed to be seen as simply a youthful love affair with an LTTE representative, but I still thought that it was wrong of the UN to have her in an influential position during the conflict. Now if Radhika – who has fallen out with the guy she claimed was responsible for the financial mess, and she only signed the cheques he put in front of her – succeeds in getting her way, we might have even more problems to face in the future, with ICG again leading the way with misleading claims.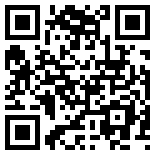 In the long and chequered history of Radhika Coomaraswamy's relentless interference with Sri Lanka while an official of the United Nations, the most peculiar relates to the manner in which she protected Rama Mani from all criticism during her controversial headship of the International Centre for Ethnic Studies.
She had indeed to protect her even before she took office. Though she claimed that she 'asked permission from the UN to be on the Board to hand over power, came to Sri Lanka in July 2006 and handed over power. I resigned only after that with the full knowledge of the UN', she was still advising as to Rama Mani's salary in August. She reminded ICES that 'we must all recognize that Rama is taking a salary cut from $8000 a year to what we are offering' and they 'should adjust the contract to make it attractive for her'. Bradman duly trotted out Radhika's arguments, and it seems they carried the day, for there is no sign during Rama's tenure of the accountability or the concentration on fundraising that had been suggested by those at ICES who wanted value for the money they were pouring out.
Of the two separate attacks made on me by Radhika Coomaraswamy, I was obviously more hurt personally by her efforts to classify me as a racist. I believe this technique, which she has used on multiple occasions, not only against me but even against Tamils who cross her path, needs to be exposed in its own right. It is part of a demonizing othering that, if not challenged, will leave only Radhika and her friends as possible associates for those who believe in and promote pluralistic values for Sri Lanka.
But there was another peculiar aspect to her attack last week, which also needs clarification if only for the record. This relates to the incident which provoked her ire at the beginning of 2008 (even though it is now obvious that her demonizing of me had begun somewhat earlier, with what seemed the first signs of success for the approach Dayan Jayatilleka had employed in Geneva, and for which he had introduced me as part of the delegation to the Human Rights Council). Radhika came out firing openly as it were only when what was happening at ICES was questioned.
The effort by Gareth Evans to focus attention on Sri Lanka as a situation ripe for invocation of the doctrine of the Responsibility to Protect was not an isolated phenomenon. To paraphrase Lakshman Kadirgamar, if this particular frosting on the cake was prepared in London or in Brussels, from where the International Crisis Group functions, the cake was one that had been baked at home.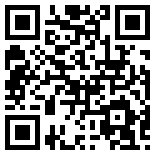 The guiding spirit behind the exercise was Rama Mani, who had been virtually imposed by Radhika Coomaraswamy as Director of the International Centre for Ethnic Studies. Radhika's contradictory pronouncements about the suitability of capable Sri Lankan researchers at ICES, such as Pradeep Jeganathan, suggested a determination to keep ICES functioning in terms of her own vision even after she had resigned to take up her current influential position at the United Nations.