You are currently browsing the tag archive for the 'BOI' tag.
I was privileged, a couple of weeks back, to attend the release of the Northern Education Sector Review Report at a ceremony held at Vembadi Girls School. I had last been at Vembadi in 2008, when the then Commander of the Special Forces in Jaffna, General Chandrasiri, arranged what was termed a Future Minds Exhibition. It was at the height of the war, but the General had already begun to plan for the future, and sensibly so for he stressed the need for the development of human resources.
I was struck by the irony now, with the controversy over his continuation as Governor. I will look at that issue elsewhere, but here I will dwell on the fact that the Provincial administration had invited him as Chief Guest, to be given the first copy of the report, and all the speeches made were in a spirit of cooperation. In particular the chair of the committee that had prepared the report, the distinguished athlete Nagalingam Ethirveerasingham, still described as the Olympian, emphasized that the recommendations of the Review were all within the framework of National Policy.
That having been said, the Review is masterly, in clearly identifying many of the problems we face, and suggesting simple remedies. But obvious though many of the pronouncements are, I fear that such an essentially sensible work could not have been produced in any other Province.
There are many reasons for this. I do not think there is any essential intellectual difference between those in the North and others in the country, but I do believe that the urgency of the problem with regard to education is better understood in the North. After all it was simplistic tampering with the education system that first roused deep resentments in the younger generation in the North (Prabhakaran's batch were the first victims of standardization), and the incapacity or unwillingness of successive governments since then to provide remedies has entrenched bitterness. And whereas Chandrasiri way back in 2008 understood the importance of action in this field, and entitled his Exhibition accordingly, he has since had to serve a political dispensation that cares nothing for the mind.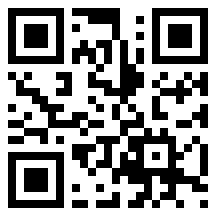 The recent incidents at Weliveriya raise a number of questions which should not be confused. Most important is the fact that three civilians died at the hands of the army. As the new Army Commander has indicated, this is not acceptable. Measures must be taken for a full and credible inquiry, with appropriate penalties as well as the institutionalization of safeguards to prevent repetition.
But it is also important to look at the way in which a simple problem escalated out of control. The preliminary inquiry of the Human Rights Commission has indicated that there was no coordination amongst the various agencies responsible, both for the technical questions as well as the representational ones.
Several weeks ago I wrote to the President about this situation, and suggested some remedial measures. What I said then is worth quoting – 'At present there is little possibility of particular shortcomings with regard to basic services receiving the full attention of authorities at a higher level, whether the Province or the Centre. This amendment will focus the attention of local bodies on important services, and allow them leeway to take corrective action if none is forthcoming from other authorities. As Your Excellency has noted, this is vital with regard to transport, but it should also extend to educational and vocational training services, and to basic health facilities.'