You are currently browsing the tag archive for the 'bills' tag.
The Standing Order Committee finally met today, and we had what seemed a very productive session. I hope we are on our way now to fulfilling one of the first commitments in the manifesto, to amend Standing Orders so as to strengthen Parliament.
Needless to say there was nobody there from the UNP. Their total neglect of Standing Orders in the last few years was I think due more to ignorance rather than a lack of principle, which is why the Prime Minister should have nominated someone with a greater grasp of political concepts. But it was still John Amaratunga who was supposed to attend, and of course he did not come.
But we had Mr Sumanthiran, who had been the other moving spirit behind the swift way in which we worked in the first few months of this Parliament, before the Speaker stopped summoning the Committee. Dinesh Gunawardena also came, which I much appreciated, because he had done his best, which no one else in the Parliamentary Business Committee did, to get the Speaker to move on the Amendments I had proposed way back in 2013. Ajith Kumara was also there, and the Deputy Speaker and the Deputy Chairman of Committees, as also the Secretary General (who has a very good grasp of political principles), along with his Deputy.
We did not reach any decision on Consultative Committees, since it seems the Prime Minister has suggested we should have something called Sectoral Committees. I am delighted that he has at last thought about something he should have been thinking of for the last 37 years, but I suppose one should be glad that at last he has realized the importance of structures that enhance the power of Parliament. I have still to see his suggestions, which have been circulated to other Party Leaders, but will be content to hope for the best and return to this area later.
Meanwhile we have reached agreement on seven other areas as to which I had proposed reforms. Many intelligent suggestions were made on the rest, and we finally agreed on the following; Read the rest of this entry »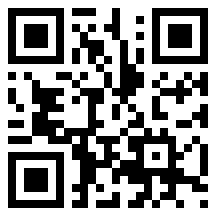 Speech of Prof Rajiva Wijesinha
As Chief Guest at the inaugural meeting of
The Institute of Geology Sri Lanka
2nd June 2014
I am honoured to have been invited today to speak at this inaugural meeting, not least because, as you are all well aware, Geology is not a subject about which I know anything. It is the more kind of you therefore to have asked me, just because I helped to steer the bill to establish the Institute through Parliament. But indeed I should thank you for having asked me to propose the Bill, because I suspect it will be my only achievement in the Chamber as a Member of Parliament.
I should note, in case I sound hopeless, that I believe my work in Committees has been innovative and seminally useful. I am also proud to have been the first member on the Government side to ask questions and propose Adjournment motions. But these are hollow achievements, given that questions are answered late if ever, and hardly anyone is present when Adjournment Motions are discussed. I still live in hope though that my Amendments to the Standing Orders, which would if accepted enhance the role of Parliament, will be put to the House. But a combination of intransigence on the part of Government and lethargy on the part of the Opposition, which prefers to complain rather than take appropriate action, will probably kill that too.
The problem, I should note, in the context of this inaugural meeting, is that there is no Professionalism with regard to the job of being a Member of Parliament. It would be absolutely unthinkable for Parliamentarians to come together to 'promote the acquisition, dissemination and exchange of knowledge'about Parliaments, or to 'assess the eligibility of candidates for admission to the various grades' of Parliamentarians. We do not think about national policies nor do we promote, maintain and uphold professional and ethical principles and standards on relevant matters.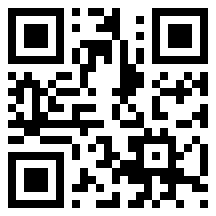 Last week saw yet another example of the slow erosion of systems that makes justice so alien a concept for our people. In Parliament we received yet another Bill cointaining amendments to a previous Bill.  It will be taken up only later, so I was not surprised that the original Bill was not available, since anyone interested could look it up in the interim in the Parliament Library. But once again I found that the notes at the side of the document, which are supposed to sum up the content of each clause, simply noted that the clauses were amendments to previous clauses.
The summing up, I should note, had been included at the beginning of the Bill. This does not happen always, so one should be thankful that this time at least anyone looking at the Bill could find out at a glance what was happening where. But I fail to understand why a custom designed for convenience, to allow anyone looking at the Bill to see immediately the impact of each clause, is now ignored. The only place where it still prevails is in the last two clauses of the Bill, where a note on the side tells us exactly what is in the Bill itself. One notable piece of information thus highlighted is that, where versions of the Bill in different languages are different, the Sinhala text shall prevail.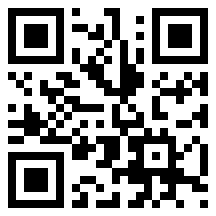 In addition to discussion of the role of oversight committees of Parliament in reducing corruption, two other important issues were raised at the Transparency International consultation with Parliamentarians, where structural reforms are required if corruption is to be reduced. One is an area in which the system we have increases the temptation, or perhaps even the need, to be corrupt.
This is our current electoral system, where those seeking election to Parliament, and indeed to any political body, have to campaign over a vast area, and combat members of their own party as well as the opposition. The obvious solution is to change the electoral system, but another method proposed was to have strict caps on election expenses, with funds provided by the state. I am not sure this will work, given the many ways in which money can be spent with no direct connection to the candidate, which indeed might increase corruption. But I was happy that the issue had been considered, and some sort of remedy thought essential.
The other structural problem we have is the vast size of the Cabinet. There may be no direct link between the plethora of Ministerial positions and corruption, but it certainly makes financial controls more difficult. In addition to the natural desire of any Minister to make a mark, which requires spending money, the number of Ministers means that Parliament cannot properly exercise financial controls over the Executive, since it is holders of Executive office who dominate Parliament and all its committees. Read the rest of this entry »
After the recent fiasco over the delay in providing Members of Parliament with bills they were supposed to discuss and vote on, I engaged in some study of practice here and in other countries, and also referred to relevant authorities. What became clear is that Sri Lanka has in essence taken away from Parliament its power over legislation, and the neglect the Speaker diagnosed in Parliamentary officials, claiming that he would have taken firm action if he had the power to do so, is not seen by them as neglect. They see Parliamentarians simply as lobby fodder, fulfilling their functions simply by speaking and voting for or against a Bill, with no responsibilities to actually ensure that Parliament produces fit and proper legislation.
I say this because a former Secretary General of Parliament has written a book which is supposed to set out the functions of Parliament, in which the chapter on making laws completely omits the role of Parliamentarians. Indeed she even claims that Bills are usually given to Parliamentarians after what is termed the First Reading – when they are placed before Parliament. She has obviously not understood that the First Reading takes place precisely when Parliamentarians have the Bill placed before them, and to see that as a sought of afterthought is a complete denigration of the Legislature as it is constituted, by Representatives of the People.
The book in question is handed out as a sort of bible to new Parliamentarians, but I suspect no official in Parliament has actually studied it and set it against what goes on in other Parliaments. Perhaps no one there now has either the capacity or the inclination to engage in such studies, given the contumely with which J R Jayewardene treated Parliament and Parliamentarians when he imposed the current Constitution on the country, and also its several amendments, which subverted any possible principles the Constitution may have contained.