You are currently browsing the tag archive for the 'Bangladesh' tag.
With nothing much to do, I decided in 2012 that I would travel. The last purely personal target I would like to reach in my life is to have visited a hundred countries, and I realized that the intense work of the previous years had precluded any significant progress in this ambition. I had been to a few countries in the preceding years, including thankfully to Syria before the West set about destroying it, while at the Peace Secretariat and in Parliament. But in 2013 I thought it was time to travel more intensively.
I went to ten new countries in 2013, beginning with Bhutan over our New Year holiday period in April. I had a SAARC Travel Permit in my passport, which meant I did not need a visa. I had been told travel in Bhutan could otherwise be expensive, since tourists were expected to spend quite a high amount every day, but in fact I found the prices quite reasonable in the very comfortable inns at which I stayed.
I went with an Indian friend, and had a programme arranged through a contact of a cousin who did some work with Druk Air. We had an excellent driver, who was quite game to travel all over the country, though he noted that most tourists saw only about half of what we covered in the week we were there.
The Dzongs, monasteries that were also fortresses, were spaced at convenient intervals through the country. We saw half on the way east from Thimpu, to Tashiyangtze, and the other half on the way back. The monks who lived in the Dzongs were delightful and friendly, many of them students who were quite uninhibited in their playtime. Football was a favourite pastime, and I have some lovely photographs too of
youngsters pushing each other in a wheelbarrow. But their serious side was also impressive, wonderful chanting in richly decorated shrine rooms, and occasionally drumbeats that reverberated in the courtyards.
The scenery too was fantastic, snow covered peaks and waterfalls, and yaks in abundance. We would have lunch at small wayside cafes, rather as I used to do with Ena in our meanderings at home. I rather enjoyed the cheese with chili that we had at every meal, but I'm afraid my Indian friend was not so adventurous and preferred chips whenever we could find them. In the evenings we would huddle with our drinks near the fires all the inns provided, though often of a morning I would brave the balconies with my coffee to watch the sun rising over the hills. Read the rest of this entry »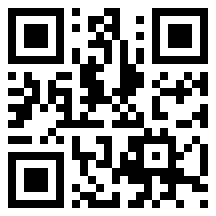 I write this in Shillong, capital of the state of Meghalaya, while attending a Conference on 'India's North-East and Asiatic South-East: Beyond Borders'. It has been arranged by the Centre for Research in Rural and Industrial Development, which has an impressive array of full-time staff as well as Consultants. One of them, a retired Colonel who had worked for many years in the North-East when it was a hotbed of insurgency, delivered a fascinating paper on the subject. In addition to his many ideas for improving the situation, I was fascinated by the interchanges between him and academics from the area, who deplored his use of the term 'misled brothers' to describe the former insurgents. They thought it patronizing, whereas the Colonel had thought it a less divisive way of describing those who had previously taken up arms against the State.
Regardless of the merits of the case, what was illuminating was the manner in which such debates took place. CRRID is supported by the Indian Ministry of External Affairs, but the participants represented different views, and even the personnel from CRRID, including several former MEA dignitaries, made no bones about what they thought could be done better by the Indian government. This should be normal practice, but sadly it is unthinkable in Sri Lanka. I was reminded then of the absence of Tamil politicians when the Lakshman Kadirgamar Institute finally got off the ground, with a Seminar on Reconciliation. Not one of them had been asked to present their views, and consequently they did not attend.
In passing I should note that that prompted the workshop which the Consortium of Humanitarian Agencies arranged, at which we had a wide range of views. The proceedings culminated in a decision, suggested by Javid Yusuf, to formulate a National Reconciliation Policy, which soon got underway in the office I then had, as the President's Adviser on Reconciliation. This was discussed with a wide range of stakeholders, politicians and religious leaders and media personnel, at gatherings kindly arranged by solid supporters of Sri Lanka as well as Reconciliation, the Japanese Ambassador and the Papal Nuncio. After finalization the Draft Policy was sent to the President, where it got lost.
Perhaps the most destructive of the machinations designed to weaken the government took place way back in 2009, when various groups got together to support the candidature of Sarath Fonseka for the Presidency. In one sense their getting together was not surprising, for all of them thought the President had to be weakened if their own ambitions were to succeed. But it was astonishing that they should have used Sarath Fonseka as their instrument, since in theory at any rate all of them found his basic mindset anathema.
Until late 2009 certainly Fonseka made no bones about that mindset. On the one hand, he believed strongly that Sri Lanka belonged to the majority of its inhabitants, not just the Sinhalese, but Sinhala Buddhists. He enunciated this clearly in 2007, bringing back memories of President Wijetunge's claim that the Sinhalese were the tree around which minorities clung like vines.
Sarath Fonseka then was the most prominent exponent of one extreme which Fr Vimal Tirimanna described in LTTE Terrorism: Musings of a Catholic Priest, his balanced account of the crisis we went through. He writes there  of political hypocrisy being often justified 'using hackneyed, out-dated and false socio-political premises, like "Sri Lanka belongs to the Sinhala Buddhists" or "North and East of Sri Lanka is the Tamil homeland".