You are currently browsing the tag archive for the 'Ban ki Moon' tag.
When I read of, and hear, the President expressing concerns about an international conspiracy to destabilize his government, and topple him, I feel immensely sad. One reason is that what he fears is not entirely without foundation.
The idea was put to me, quite politely, by the head of the Sri Lanka desk at the UN, who said that, whereas Mahinda Rajapaksa had been a good leader during the War, perhaps someone else was better suited to lead during peacetime. The young man from our Embassy who had accompanied me to that meeting said the same proposition had been put to Nivard Cabraal. Both of us repudiated the idea, and indeed I recall citing Tolstoy in this connection, given the theory he had put forward in War and Peace, about the visionary Alexander having to take over after the practical soldier Kutuzov had won the war. I have no idea what arguments Nivard used, but I have no doubt that he would have shared my conclusions.
The Tolstoyan imagery was pertinent with regard to the less polite approach of some Westerners, who put forward Sarath Fonseka for the Presidency. This seemed to me rank wickedness, and I believe some European ambassadors shared my view, for they told me – at a farewell lunch I gave the two nicest of them – that they knew what he was like, and could not understand what some of their colleagues were up to.
I am not sure that the Americans, who were foremost in the venture (or at least some of them, for I cannot believe that thoroughly decent people like the then Social Affairs Officer Jeff Anderson were involved) were actually wicked. I have long learnt that one should never attribute to wickedness what can be put down to stupidity. I suspect then that those who still had some values but went along with the idea thought that Sarath Fonseka would split what they saw as the extreme vote, and that this would enable Ranil Wickremesinghe to win.
Ranil however was sharper than them, and withdrew – which is perhaps what prompted Paikiasothy Saravanamuttu, at the Christmas Party given by the then Deputy British Head of Mission, to say that the whole debacle was Ranil's fault for having withdrawn.
Sarath Fonseka lost conclusively – despite Sara's efforts to suggest the election had been fraudulent – which is why the protests I suspect had been planned never got off the ground. But the American extremists had succeeded beyond their wildest dreams, because Mahinda Rajapaksa abandoned his visions, and a new homespun Kutuzov emerged.
For with Fonseka as his principal opponent, Rajapaksa had to cover that flank as it were, so that it was extremists who played the largest role in his campaign, not the fundamentally decent and moderate SLFP leadership. And so they have emerged as the strongest influences on policy in the government. Read the rest of this entry »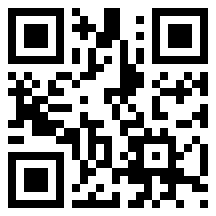 Some weeks back I was sent, by a friend in England, a book entitled 'The Language of Empire: Abu Ghraib and the American Media'. It was by someone called Lila Rajiva, but doubtless that was not the only reason to assume it would interest me.
I took some time to start on the book but, once I did so, it had to be finished. Published in 2005, it is a graphic and convincing account of the manner in which the Americans ignored all moral restraint in the war against terrorism they were engaged in.
That part was convincing, and simply fleshed out what one knows anyway, that countries in pursuing their own interests will stop at nothing. What was more startling was the suggestion that the wholesale prevalence of this absolutist mindset also represented a takeover of the ruling political dispensation by a culture of chicanery that strikes at the heart of supposedly predominant American values.
At the core of this transformation is the corporate supremacy represented most obviously by Rumsfeld and Cheney, and the takeover of much supposedly military activity by private contractors and special agents, who move with seamless dexterity from one world to another. Exemplifying this, and indicative of what C S Lewis would have described as a Hideous Strength which finds its own partisans dispensable, is the strange story of Nicholas Berg, the shadowy contractor whose beheading served to deflect the story of torture at Abu Ghraib, and in some minds excuse the institutionalized torture that was taking place there.
Starring
David Miliband as Peter Pettigrew
Navanethem Pillay as Dolores Umbridge
Gareth Evans as Gilderoy Lockhart
Jon Snow as Rita Skeeter
Alan Keenan as Nagini
Joan Ryan as Bellatrix
And
Ban Ki-Moon as Prof Severus Snape
In May 2009 we thought the Terrorist Tigers had been vanquished. Mr Prabhakaran was dead, along with many of his fighting cadres, and most of the rest had surrendered. It was true that some had got away in the preceding months, and a few more managed to escape, but these by and large made their way out of the country. Sri Lanka itself seemed free of terror and terrorist activities. Though the remnants of the LTTE abroad continued to stick to their original agenda, it seemed that resurrection of the movement that had wreaked so much damage was unlikely.
Recently however there are signs that the movement feels it has got a new lease of life. Taking advantage of what it sees as the vulnerability of the Sri Lankan government to international pressure, it has also endeavoured to convince the majority of the Tamil people abroad that the LTTE agenda can be revived. Most worryingly, it is also trying to stir dissension amongst Tamils in Sri Lanka, who would much rather work together with the rest of the country to ensure rehabilitation and reconciliation.
The strength of the old LTTE identity in other countries struck me, watching the one but last Harry Potter film, as arising from the dividing up of the LTTE persona in the way in which the evil Lord Voldemort had divided up his soul and stored the parts in seven horcruxes all over the world. While the list may not be exhaustive, we can see then the way in which LTTE rumps, in Britain and France and Canada and the United States and Australia and South Africa and India, have tried hard to make sure that their destructive agenda dominates discourse in those countries.
Once one realized how similar the LTTE was to Voldemort, the parallels flowed thick and fast. We have for instance Navanethem Pillay, who behaves exactly as Dolores Umbridge did, who was supposed to teach students to defend against the Dark Arts in the fifth Harry Potter book. What she did instead was to bully the decent people in her class, making them for instance torture themselves by a gruesome form of self confession, carving an admission of guilt into their own palms. So too Navenethem Pillay, instead of worrying about terrorism and real evil, uses her position as UN High Commissioner for Human Rights to humiliate those who provided the best defence against terror.
And, just in case it might seem that I am upset about Dolores Pillay because of her relentless attacks on Sri Lanka, let me quote what one of the brighter Australians I know said – 'Any denunciation is welcome of the preposterous Pillay woman.  She's just been in Australia denouncing us as a Syria-like human-rights abuser.  Her ignorance and lack of proportion is breath-taking, matched only by her arrogance and self-righteousness.' Read the rest of this entry »
I was fascinated by Radhika Coomaraswamy's long essay on the 'Responsibility to Protect', which is I believe her first public attempt to defend her conduct in the whole sorry Rama Mani episode. Characteristically, there is no discussion of what she did then, she has instead engaged in a discussion of the R2P doctrine, which in itself is unexceptionable, as originally agreed by the United Nations.
That however was not the point of the Rama Mani episode, which occurred at a time when, as Gareth Evans himself has granted, he was trying to extend its application beyond what was agreed by the UN General Assembly. Understandably enough Radhika has completely glided over her own conduct at the time, though I suppose now that I have ample justification for going into that in detail. Meanwhile, as will be clear from recent information received about the manoeuvers of some individuals involved in ICES international partnerships, information that I had incorporated in a parallel article that deals with continuing threats to our Sovereignty, there is need of continuing vigilance.