You are currently browsing the tag archive for the 'Australia' tag.
I am pleased to have been asked to speak at this event, because over the last few years I have grown increasingly conscious of the strength of our friendship with Australia. Perhaps the most intelligent new friend I made in the last couple of decades was one of the Australian High Commissioners to Sri Lanka. I also found enormous sympathy and support from the last two High Commissioners. The first of them, Kathy Klugman, who had been Deputy to my great friend in the nineties, was the first foreign envoy to categorically condemn the Tigers, when the rest of the Western oriented world was being mealy mouthed about them. I still recall her telling me, soon after she came here, early in 2008, that she thought the Sri Lankan government would have cause for satisfaction in the first press release she was going to issue. She was quite correct.
Her successor brought the relationship to the two countries to a new height, at a time of increasing international difficulty. Indeed she suffered for this, in the onslaught on Australia that took place earlier this year by the new government. But, as she put it in a mild but anguished defence (unlike the more forthright criticism of her Deputy), she and her government had not compromised on issues of Rights and Reconciliation. I had recognized this when, at the time of the Commonwealth Heads of Government meeting in Colombo in 2013, which Tony Abbott attended, I wrote – 'We should also make clear our appreciation of countries such as India and Australia, which others were trying to dragoon into opposition to us, but which, without compromising on suggestions as to how we could do more to promote Reconciliation, maintained and asserted their confidence in our capacity to improve things for all our people.'
Grateful though we should be to Tony Abbott for coming to Sri Lanka in 2013, I have to admit that I have no regrets about him being toppled, inasmuch as he was replaced by someone I shared a house with nearly 40 years ago in Oxford. Malcolm Turnbull was indeed kind enough to spare a lot of time for me when I was last in Australia. At the time – having been replaced by Abbott as leader of the Liberal Party in yet another of the interminable internal coups that seem to characterize Australian politics in recent years – there seemed no chance of him getting into power. But I was delighted to find him as iconoclastic as ever. He regaled me with tales of the Spycatcher Trial in which he had taken on the British establishment in the interests of Freedom of Information, a value we should – as pledged in the President's manifesto – be doing much more to uphold. Read the rest of this entry »
In the last few weeks I have looked at the way in which several of the pledges regarding reforms in the President's manifesto were forgotten or subverted by those to whom he entrusted the Reform process. In addition there are some fields in which reforms have been carried through, but in such a hamfisted fashion that the previous situation seems to shine by comparison.
One area in which this has happened is that of Foreign Relations. The shorter manifesto declared that 'A respected Foreign Service free of political interference will be re-established'. This was fleshed out in the longer version, with the following being the first four Action Points –
 The country's foreign policy will be formulated to reflect the government's national perspectives.
 Within hundred days all political appointments and appointment of relatives attached to the Foreign Service will be annulled and the entire Foreign Service will be reorganised using professional officials and personnel who have obtained professional qualifications. Our foreign service will be transformed into one with the best learned, erudite, efficient personnel who are committed to the country and who hold patriotic views.
 Cordial relations will be strengthened with India, China, Pakistan and Japan, the principal countries of Asia, while improving friendly relations with emerging Asian nations such as Thailand, Indonesia, and Korea without differences.
Our Indian policy will take into due consideration the diversity of India.
Many who supported Maithripala Sirisena during the last presidential campaign felt that handling of foreign relations by the previous government had been inept. In particular, it seemed that relations with India had deteriorated, sadly so given how solidly India had supported us during our war against terror. Though the then president seemed positive about India, those around him seemed to sidestep any commitments he made, while there was clear evidence of an active effort to destabilize relations.
This happened when he was almost persuaded to cancel a meeting with the leader of an Indian parliamentary delegation, Sushma Swaraj, now India's foreign minister. That disaster was averted but the anti-indian lobby in the foreign ministry managed in the media to blame India for the debacle that had occurred in Geneva. A resolution critical of Sri Lanka, introduced by the West, had passed, with India voting in favour. But we were told that we should now go back to our traditional foreign policy of friendship with the West, since others were unreliable.
This policy was not at all traditional and only dates back to the aberrations of the eighties, when then president J.R. Jayewardene became an enthusiastic Cold Warrior and thought his alliance with the West was secure enough to withstand Indian displeasure. He even tried to invoke the 1947 Defence Treaty with Britain – and I am told Mrs Thatcher, whom he supported over the Falklands, was inclined to agree – but the British Foreign Office refused.
Read the rest of this entry »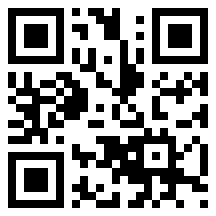 Reconciliation and the role of India
Presentation by Prof Rajiva Wijesinha, MP
At the Observatory Research Foundation
Delhi, December 13th 2013
I must admit to being deeply worried about the current state of relations between India and Sri Lanka. I contrast this with the excellent situation that obtained in 2009, when India was the chief component of the protective barrier against efforts to stop us eradicating terrorism from our shores. One might have thought that this was a goal the whole world would have supported, but sadly this is not an ideal world and countries will naturally put their own self interest first. Fortunately, not only did India's interests coincide with our own at that stage, but given the terrible toll terrorism funded by external sources was taking on both our countries, I think it is also true to say that we worked in accordance with the highest moral perspectives.
But the aim we shared then, of eradicating terrorism on our shores, went hand in hand with another commitment, which was the promotion of pluralism in Sri Lanka. This again is a moral goal, but it also has a practical dimension, in that the full incorporation of the Tamil people in the body politic in Sri Lanka would have reduced the potential for future terrorism.
Sadly Sri Lanka has not pursued the Reconciliation process with the commitment it requires. Given its urgency I believe we should try to understand the reasons for this, and try to overcome them. In this process India has a significant role to play.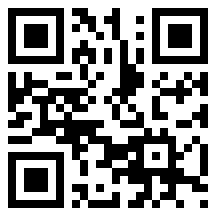 I was quite flattered recently when I was told by a former public servant, for whom I had the greatest regard, that I was probably the first politician since S W R D Bandaranaike to be so interested in Local Government. I am not sure that this is quite correct, not only because I am not really a politician, but also because I think President Premadasa did a lot of work in this field. But nevertheless it set me thinking on why the subject has not had the attention it deserves.
This is sad because other countries have moved forward significantly in this sphere. Indeed some of the hot air now being blown about with regard to India and its role in our introduction of the 13th Amendment would I think be dissipated if we looked at what India has actually done, since that Amendment was introduced, to bring government closer to the people.
The 13th Amendment came about quite simply because centralized government had been too distant from the people. While this was obviously the case with regard to the needs of minority communities, which also suffered because of exclusivist language policies, we should also remember that rural majority communities also suffered because of a majoritarianism that did not take the concerns of the marginalized into account. Hence indeed the two Southern youth insurrections.