You are currently browsing the tag archive for the 'Austin Fernando' tag.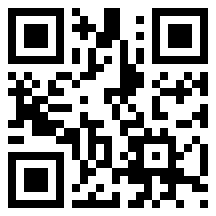 Some weeks back I was sent, by a friend in England, a book entitled 'The Language of Empire: Abu Ghraib and the American Media'. It was by someone called Lila Rajiva, but doubtless that was not the only reason to assume it would interest me.
I took some time to start on the book but, once I did so, it had to be finished. Published in 2005, it is a graphic and convincing account of the manner in which the Americans ignored all moral restraint in the war against terrorism they were engaged in.
That part was convincing, and simply fleshed out what one knows anyway, that countries in pursuing their own interests will stop at nothing. What was more startling was the suggestion that the wholesale prevalence of this absolutist mindset also represented a takeover of the ruling political dispensation by a culture of chicanery that strikes at the heart of supposedly predominant American values.
At the core of this transformation is the corporate supremacy represented most obviously by Rumsfeld and Cheney, and the takeover of much supposedly military activity by private contractors and special agents, who move with seamless dexterity from one world to another. Exemplifying this, and indicative of what C S Lewis would have described as a Hideous Strength which finds its own partisans dispensable, is the strange story of Nicholas Berg, the shadowy contractor whose beheading served to deflect the story of torture at Abu Ghraib, and in some minds excuse the institutionalized torture that was taking place there.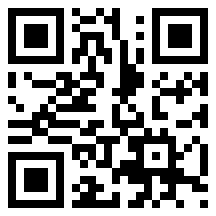 The present controversies over the 13th Amendment and also the commitment of the government to conduct Provincial Council elections are fraught with controversies that I find ironic. I am aware that I am accused of all sorts of misdemeanours, if not quite crimes, for my continuing support for the President even while I continue to point out what seem areas in which reforms are urgently needed, and where some measures taken by government do not help either reconciliation or the coherent and equitable development this country needs.
But I am certainly consistent, and this should be the more obviously recognizable – though sadly no one looks at facts and engages in discussion based on evidence – in comparison with the astonishing inconsistencies of many others. Recently for instance I was struck with the vehemence with which some international locators were talking about the need for Provincial Council elections in the North, given that this was very far from their agenda when the LTTE was in control there.
I remember way back in 2003 being glad that G L Pieris had announced that elections would be held in the North, and then being quite critical of him when these were cancelled. In fairness to the poor man however I was told by Austin Fernando that he had wanted to go ahead with elections and it was the Prime Minister who had stopped him. I assumed this was because the LTTE had decreed they did not want elections and Ranil Wickremesinghe thought he had no alternative except to indulge them. Austin did not confirm this, but I gathered from his response that I was not wrong.