You are currently browsing the tag archive for the 'Aruni Devaraja' tag.
For each man kills the thing he loves
By each let this be heard
The coward does it with a kiss
The brave man with a sword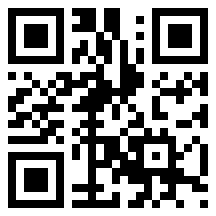 The last few weeks have seen an appalling erosion in the image of the government. In a piece that traced our unfortunate decline from the great military and diplomatic successes of 2009, I had written of cracks within the government, but after that we had two Cabinet Ministers refusing to support the Government in a Vote of Confidence. This is unprecedented, and I believe has never happened in this country before. But there has been total silence from senior members of the government, and I suspect I am the only person who has written to the President pointing out the gross breaches of etiquette that have taken place.
What is ironic is that it is precisely the approach of those two Ministers that has so gravely dented the image of this government. I am not sure if the President has realized this as yet, and I do not suppose that he is in position to analyse the situation carefully. But he must realize now that much of what he has been pushed into doing over the last few years has contributed to the disaster that faces both the country and the government.
I propose in this series to look through what has gone wrong, and indicate the destructive impact of just a few individuals. I am still hopeful that reform is possible, because the President is an able politician, and is still streets ahead of everyone else in terms of popularity. I believe too that there is no one else who can put through a just and generally acceptable solution to the political and ethnic problems that beset us. Vasantha Senanayake put it very well in the interview I had with him on his proposal to amend the Constitution to limit the number of Ministers (available at http://www.youtube.com/watch?v=NnO7WuVl6-I0). He said that this President did what was thought the impossible in getting rid of the LTTE. He should also be able then to do what was also thought impossible, namely change the appalling Constitution J R Jayewardene introduced.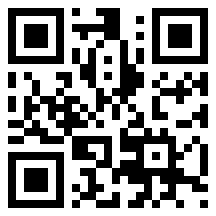 Military intelligence understands well that the diaspora is not a monolith. Indeed my interlocutor noted that only about 7% of the diaspora were supporters of the LTTE. But this made it all the more culpable that government has done nothing about working with the rest, the more than 90% who have wanted only for their kinsmen who remained in Sri Lanka to enjoy equal benefits with the rest of the population. The LLRC recommendation in this regard, about developing a policy to work together with the diaspora, has been completely ignored. Instead those who did well in this regard, such as Dayan when he was in Paris, were the subject of intelligence reports that drew attention critically to their work with Tamils. The fact that in theory this was government policy meant nothing, since very few others were doing anything about this, and there was no coordination of such efforts in Colombo.
Excessive zeal on the part of military intelligence seems to have caused other disasters. We had an excellent High Commissioner in Chennai, but he was summarily removed because, it was reported, the security establishment had criticized him. Similar reports were in circulation about the withdrawal of our High Commissioner in Malaysia, though he himself thought the Minister of External Affairs was the real villain of the piece.
In Chennai, no efforts had been made to engage in the dialogue that the High Commissioner, who was Tamil, tried to initiate. When I spent a few days there a couple of years ago, with my ticket paid for, not by government, but by an agency that had wanted me in Nepal but was willing to fund a journey through Chennai, I was told that I was the first senior representative of government who had gone there for such discussions. The academics and journalists who attended the meetings were willing to listen, but soon afterwards the High Commissioner was exchanged for a Sinhalese, and the initiative stopped. It was only a couple of years later that government finally got round to inviting the senior newspaperman Cho Ramaswamy to send some journalists to report on the situation, which High Commissioner Krishnaswamy had advocated much earlier. What they published made it clear that we had erred gravely in ignoring his advice for so long. The obvious benefits of having a Tamil in station in Chennai, which without him even doing anything made it clear that allegations of systemic discrimination against Tamils were misplaced, never occurred to a Ministry of External Affairs which seems more keen to assuage possible ruffled feelings within Sri Lanka than develop and implement a foreign policy that would take the country forward.