You are currently browsing the tag archive for the 'Army' tag.
During the conflict period, relations with India had been handled not by the Foreign Ministry, but by three trusted confidantes of the President. These were his Secretary, Lalith Weeratunge, and two of his brothers, Gotabhaya Rajapaksa and Basil Rajapaksa. These two, both younger than the President, were neither of them Ministers at the time (as opposed to the oldest brother, Chamal, who was a long standing member of Parliament and a senior Minister). It was the two younger brothers however who were considered the most powerful members of the government. Gotabhaya was virtually a Minister in fact, since he was Secretary to the Ministry of Defence, with the President being the Minister, and leaving most of its running to him.
Basil at the time was a Member of Parliament, but his executive responsibilities were informal, arising from his chairing the Task Forces that were responsible for reconstruction of the East (which had been retaken from the Tigers fully by 2007) and later of the North. He was an extremely hard worker, and had managed, well before the Tigers were destroyed, to have succeeded in bringing life in the East back to relative normality. His technique had been massive infrastructural development, and the connectivity that was restored to the East had enabled its full involvement in the economic life of the country.
Late in 2008 he was appointed to chair what was termed a Presidential Task Force for the North. This was expected initially to make arrangements for the care of the internally displaced, most of whom were being held hostage by the Tigers at that time. Over the next six months they were driven into more and more restricted areas in terms of the Tiger strategy of using them as a human shields. This made the task of the military extremely difficult, but in the end, when the Tigers were destroyed, nearly 300,000 civilians were rescued, and taken to what were termed Welfare Centres.
Though there were complaints at the time about conditions in the camps, they were comparatively speaking much better than the lot of most displaced persons in such conflicts. Health services were excellent, and within a few days mortality figures had stabilized. Food supply and distribution was competently handled, and soon enough educational services too were made available.
Still, there had been much confusion initially, and this contributed to the feeling that government had been callous. More serious was the charge that government had wanted to keep the displaced in what were termed internment camps, and did not wish them to be resettled soon in their original places of residence.
Changing the demography of the North may have been the plan of a few people in government, and in particular the Army Commander, who had wanted to increase the size of the army when the war ended, probably because of a belief that Israeli type settlements were the best way of preventing future agitation. But this was certainly not the view of the President, who from the start urged swift resettlement, and hoped that the fertile land of the North would soon provide excellent harvests. And Basil Rajapaksa certainly wished to expedite resettlement, as I found when I once wrote to him suggesting that this was proceeding too slowly.
This was in August 2009, three months after the conclusion of the war, and he called me up and sounded extremely indignant. He declared that he had said he would perform the bulk of resettlement in six months, and he intended to do this, give or take a month or two. He had done a similar task in the East, and I should remember that a commitment of six months did not mean half in three.  In fact he started the resettlement soon after, though there was a hiccup, in that many of those sent away from the main Welfare Centre at Manik Farm in Vavuniya were then held in Centres in the District Capitals through which they had to transit.
I was in Geneva at the time, at the September 2009 session of the Human Rights Council, and for a moment I wondered whether the allegations that were being flung around, that we had started the Resettlement to pull the wool over the eyes of the Council, were true. Basil it turned out was nowhere to be found, a practice he often engaged in when upset, going back to the United States where he had been settled when his brother was elected President.
However Jeevan Thiagarajah, head of the Consortium of Humanitarian Agencies, that had worked very positively with the government, went up to Jaffna to check, and informed me that the Special Forces Commanders in the Districts had been asked to subject those being resettled to another security check. But they assured him that they proposed to do this very cursorily, and would send them to their places of habitation within a day or two. What was left unsaid was who had ordered the second check, but I assumed this was Sarath Fonseka, in pursuit of his own agenda – and this was confirmed by the irritation he was later to express in writing to the President, about the Resettlement programme going ahead more quickly than he had advised. Basil, I realized, had felt frustrated, and gone away, but his intentions were carried out by the generals in the field, who were on the whole much more enlightened than Fonseka. Read the rest of this entry »
Recently, at a Consultative Committee in Parliament, one of my colleagues remarked that there was no need of any opposition given my own contribution. I had been critical but what my colleague, from the Gampaha District, failed to understand was that I had criticized neither policies nor action. What I had been objecting to was a failure of action, and had the gentleman understood how Parliaments should be conducted, he would have realized that I was actually trying to help. Surely it should be the business of politicians supportive of the government to promote action in accordance with productive policies, not to sit back complacently when there is no progress.
The incident occurred at the 17th meeting of the Consultative Committee on Education, when I wondered what had happened about a matter I had raised at the previous meeting, held 3 months earlier (meetings are supposed to happen every month, but this Standing Order, like almost all others, is observed in the breach). In May I had brought up the question of opening computer laboratories which had, in at least two cases I knew of, been completed and equipped, but were awaiting a ceremonial opening.
The Minister had claimed on that occasion that such a ceremony was needed so that the people would know who had gifted the laboratory. But when I pointed out that these were not gifts, but built with the people's money, he had granted my point. So, to cite the minute, he 'stated that the Chairman of the Development Committee of the area should be responsible to utilize them and instructed to take immediate action to open them'.
This time it was reported that some laboratories had been opened already, and that many more would soon be opened in the Uva Province. This caused a lot of giggles, but that did not matter so long as the children were now able to use the equipment. But surely it should have struck my colleagues that, even if the priority was to get brownie points from these computers, the sooner they were in use, the better for the politicians too, as well as the children. For obviously the people would know if there were an unnecessary delay – it was parents and teachers who had kept me informed in areas I am familiar with – while there is also a risk of computers deteriorating if not swiftly put into operation. Read the rest of this entry »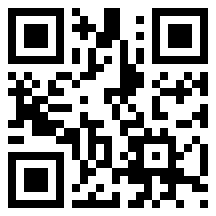 Some weeks back I was sent, by a friend in England, a book entitled 'The Language of Empire: Abu Ghraib and the American Media'. It was by someone called Lila Rajiva, but doubtless that was not the only reason to assume it would interest me.
I took some time to start on the book but, once I did so, it had to be finished. Published in 2005, it is a graphic and convincing account of the manner in which the Americans ignored all moral restraint in the war against terrorism they were engaged in.
That part was convincing, and simply fleshed out what one knows anyway, that countries in pursuing their own interests will stop at nothing. What was more startling was the suggestion that the wholesale prevalence of this absolutist mindset also represented a takeover of the ruling political dispensation by a culture of chicanery that strikes at the heart of supposedly predominant American values.
At the core of this transformation is the corporate supremacy represented most obviously by Rumsfeld and Cheney, and the takeover of much supposedly military activity by private contractors and special agents, who move with seamless dexterity from one world to another. Exemplifying this, and indicative of what C S Lewis would have described as a Hideous Strength which finds its own partisans dispensable, is the strange story of Nicholas Berg, the shadowy contractor whose beheading served to deflect the story of torture at Abu Ghraib, and in some minds excuse the institutionalized torture that was taking place there.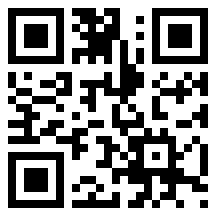 Having looked critically at the negative impact on the Sri Lankan government of pressures that seem both unfair, and tangential to the progress on pluralism that the country needs, I must nevertheless admit that the government is not doing enough to counter those pressures. While the main focus of reform must be the pursuit of pluralism and equitable prosperity, it is also desirable I feel to point out what more could be done to dismiss the absurd charges against us.
We should not after all feel that all those who launch what seem hypocritical and unfair attacks on our conduct of the war are engaging in cynical bullying, either to win votes or to bring us into line with their own agendas. We must recognize that there are those who genuinely think we were guilty of excesses and, while many of those who attack us will not listen to reason or evidence, a few might.
It is for this reason that government should make much more of the extraordinary efforts made by a few expatriates to look carefully at all available evidence in order to arrive at a reasonable assessment of the number of civilian casualties during the war. I felt tremendous relief when I saw their report, now presented twice at the Marga Institute, with thoughtful and convincing introductions by Godfrey Gunatilleke and Michael Roberts. Before that I had felt I was working in a vacuum, since no one else seemed inclined to challenge through facts and figures the outrageous claims of the Darusman Report.
The need to train productively and continuously
Having written for nine months about children, I thought of moving to another topic that seems to me equally important in the current context. It is also possibly of greater topical interest. And though I believe the care of children is of crucial significance, and that we must do better in this regard to promote development as well as equity in this country, I think the better deployment of the armed forces would also help us immeasurably to achieve these goals.
I say this because we are faced with a terrible crisis of administration in this country. I have been exploring elsewhere, and will continue to do so, how we can make our administration more responsive as well as more effective, but I think we also need for this purpose to look at best practices that can be replicated. In Sri Lanka we find that only amongst the armed forces.
Former Foreign Secretary Palikakkara, in talking at a recent Liberal Party seminar on political reform, mentioned – perhaps in defence of the recent obvious incompetence of his former Ministry – that if foreign policy is ailing, it's no different to decay in governance generally. I think this is correct, and that all branches of the government suffer from inadequate training and insufficient attention to thinking and planning skills – as well as our failure to demand that reports be written and monitoring of activities be systematic.
I recently found – or had thrust in my place – two obvious examples of our failures with regard to training and planning. One of the new graduate trainees in the North said that government was wasting their time while not giving them enough to do, which another said they had not received adequate training, and were not properly briefed about what they should do.
More startlingly, when we were considering, at the Parliamentary Consultative Committee on Justice, the report of the Judges' Training Institute, which the Minister said was much improved, we found no mention at all of basic training courses for new entrants to the judiciary. In the Committee was one of the brightest of the new Parliamentarians, Mr Janaka Bandara, who had been a magistrate himself, and he described to us the inadequacies of the training he had received when he took up a judicial appointment.
The exception to this sorry state of affairs regarding training is the military, and in particular the army, which has continuous training as well as entrenched accountability mechanisms. This I think explains why they have been about the most functional unit in government over the last decade. Given the enormous talent we do have in several places, better training, as well as the allocation of clearcut responsibilities as we have in the army, will surely make good people perform better in all official agencies, and enable at least some work to be got out of those who are not so good.  Read the rest of this entry »
General Gerry de Silva begins his fascinating recently published memoir with what he terms an 'Opening Gambit'. It relates an episode that took place 19 years ago, pitting the then army commander General Cecil Waidyaratna against Denzil Kobbekaduwa and Vijaya Wimalaratne. The latter two were getting ready to resign, in protest at what they saw as undue restrictions on their areas of responsibility, but after Gerry de Silva's intervention, the matter was patched up, and both went on with their work as before.
Eighteen years ago then, on August 8th, both were up in the North together, and were killed in a landmine explosion. I believe Gerry de Silva's narrative is worth reproducing in full, on this the 19th anniversary of their death, and I attach it as an appendix to this article.
That sad story is worth remembering though, not only for sentimental reasons, but because it sheds light on what seems to have been two different tendencies in the forces, as represented most obviously by General Waidyaratne and General Kobbekaduwa. The former was tough and took no account of the winning of hearts and minds, whereas General Kobbekaduwa, doughty fighter as he was, emphasized the need to ensure that 'the root causes of the conflict must be given due emphasis and a satisfactory political solution found that would address the aspirations of the minorities to be able to live in peace, harmony, with justice and dignity'.My first and lasting memory of General Kobbekaduwa is of the work he was doing in Trincomalee in the late eighties to make life better for civilians. I was administering a British Council project on school furniture at the time, and in visiting a small Tamil school, I found soldiers digging latrines. The headmaster said that General Kobbekaduwa had visited, asked what was needed, and taken prompt action to fulfil it.
Similar sensitivity was apparent with regard to Sinhala and Muslim schools as well, and I remember the Principal of the small Sinhala school in town telling me how he had not really bothered about maintaining his school well until the General had dropped in, seen the shortcomings, and asked him where his children went to school. In Wellawatte, he had replied, whereupon General Kobbekaduwa had gently suggested that, had his children been in the school at Trincomalee, he would have made sure it was all in order. The lesson had gone home, and the school when I visited it was incredibly neat and tidy, with teachers at work in all classes.
Such an approach is I think well grounded in the army now, as I noticed with General Kamal Guneratne's sympathetic approach to releasing civilians from Manik Farm when others were advocating more and more security checks, with the energy with which General Hathurusinghe's men built houses for vulnerable groups of the displaced and cleaned kovils in Kilinochchi, with General Mark's close liaison with civil society in Jaffna, when I visited the North quite often soon after the conclusion of hostilities in 2009.