You are currently browsing the tag archive for the 'Arab Spring' tag.
With nothing much to do, I decided in 2012 that I would travel. The last purely personal target I would like to reach in my life is to have visited a hundred countries, and I realized that the intense work of the previous years had precluded any significant progress in this ambition. I had been to a few countries in the preceding years, including thankfully to Syria before the West set about destroying it, while at the Peace Secretariat and in Parliament. But in 2013 I thought it was time to travel more intensively.
I went to ten new countries in 2013, beginning with Bhutan over our New Year holiday period in April. I had a SAARC Travel Permit in my passport, which meant I did not need a visa. I had been told travel in Bhutan could otherwise be expensive, since tourists were expected to spend quite a high amount every day, but in fact I found the prices quite reasonable in the very comfortable inns at which I stayed.
I went with an Indian friend, and had a programme arranged through a contact of a cousin who did some work with Druk Air. We had an excellent driver, who was quite game to travel all over the country, though he noted that most tourists saw only about half of what we covered in the week we were there.
The Dzongs, monasteries that were also fortresses, were spaced at convenient intervals through the country. We saw half on the way east from Thimpu, to Tashiyangtze, and the other half on the way back. The monks who lived in the Dzongs were delightful and friendly, many of them students who were quite uninhibited in their playtime. Football was a favourite pastime, and I have some lovely photographs too of
youngsters pushing each other in a wheelbarrow. But their serious side was also impressive, wonderful chanting in richly decorated shrine rooms, and occasionally drumbeats that reverberated in the courtyards.
The scenery too was fantastic, snow covered peaks and waterfalls, and yaks in abundance. We would have lunch at small wayside cafes, rather as I used to do with Ena in our meanderings at home. I rather enjoyed the cheese with chili that we had at every meal, but I'm afraid my Indian friend was not so adventurous and preferred chips whenever we could find them. In the evenings we would huddle with our drinks near the fires all the inns provided, though often of a morning I would brave the balconies with my coffee to watch the sun rising over the hills. Read the rest of this entry »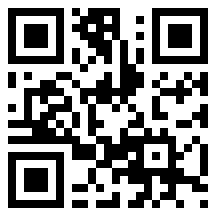 My worries about where America is leading us were increased by a recent visit to Tunisia, which I found fascinating. I also found it extremely sad, because tourism has suffered tremendously, since the Arab Spring, which it will be remembered began in Tunisia just 2 ½ years back.
What happened in Tunisia seemed to me welcome, because the regime there had undoubtedly been a dictatorship. Ben Ali, the President who was finally got rid of after over 20 years, had in fact abolished the Presidency for Life when he took over from Bourguiba, the hero of independence. Bourguiba had become President for Life, and then got increasingly incapable so he had to be deposed.
But though Ben Ali restored elections, he ensured that he was always re-elected, and himself grew increasingly out of touch with reality. And, unlike Bourguiba, who had affirmed valuable ideals at the time of independence – including a determination to release women from the restrictions traditions imposed on them, a litmus test I feel as to whether a society is progressing – Ben Ali seems to have been interested largely in benefits for himself and his family.
This did not mean that Tunisia did not develop. It has an excellent road system, and agricultural productivity is high, in the areas that can be cultivated. It also developed a thriving tourist industry, given the excellent amenities on its extensive coastline, and the fact that it is a relatively small country with easy access to the main tourist areas. Sadly, as is generally the case with the type of package tourists such countries attract, there was not so much concern with the fantastic range of historical buildings the country possesses, but these too were readily accessible to keen visitors.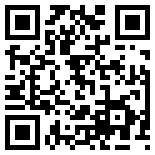 The Island 9 June 2011 – http://www.island.lk/index.php?page_cat=article-details&page=article-details&code_title=27310

In looking at the Middle East in terms of the attitudes and actions of the range of countries that are involved in patronage, assistance and intrigues in the area, there is an element that needs to be addressed seriously, but never will be so long as American politics continues to blend populist democracy with brilliant manipulation of public opinion by well organized interest groups.
This is the issue of Israel, which has contributed so strongly to the bitterness of many Muslims towards the West. This is eminently understandable, because the West has not hesitated to make it clear that its primary allegiance is to Israel, and that the rights and wishes of other countries in the area count for little in comparison.
Quite simply, from the Arab point of view, the creation of Israel was an appalling injustice. We are told of the need in Sri Lanka to ensure that grievances are aired and recompense made to those who have suffered, but the West that preaches to us refuses absolutely to look into the question of the way in which Arabs were deprived of their lands to provide a homeland for immigrants from the rest of the world, predominantly from Europe.
The following is the text of an interview given to Lakbima News with regard to the impact on Sri Lanka of recent changes in Libya.
Libyan Leader Mohommad Gadaffi's regime was ousted a few days ago and although it was the 'rebels' who did that, we cannot deny that it was western powers who made it happen. Doesn't this mean that it is still western powers that still have the ability to make regime changes despite all the talk of emergence of Russia and China?
I don't think it has ever been doubted that it is the West that thinks of regime change and suchlike and has the power to do it. The old Soviet Union also thought in such terms but, after the Cold War ended, it has not been able to replicate this. China is still very much an emerging power in this regard, and has been content to exercise influence in different ways.
Although Gadaffi isn't even captured and his loyalists taking rearguard action in Tripoli both Russia and China have accepted rebels as the new rulers of Libya and are trying to make new business deals regarding Libyan resources. What does this tell about Russian and Chinese allies and depending on them against the West?
You must remember that neither Russia nor China vetoed the original UN Security Council resolution, which suggests they were even then in two minds about Libya. While I suspect they did not anticipate the intensity with which the West conducted its military campaign, the support the rebels seemed to have amongst other Arab nations may have influenced that decision.