You are currently browsing the tag archive for the 'APSACS' tag.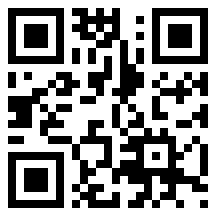 In considering the crisis that has hit our education system so comprehensively in the last few months, I have begun to wonder whether we have not been the victims of our own success. We were doing extremely well with regard to mass education when we got independence 64 years ago, in part because of Kannangara's visionary reforms, but also because he had a high standard to aim at through the private and public schools that were flourishing at the time – thanks to Anglican missionaries, Catholic educationists, and determined Buddhist and Hindu and Muslim social visionaries led by Colonel Olcott.
So we rested on our laurels, and thought the percentages in the education system, and our literacy rates, fantastic, and particularly so with regard to girls. We were far ahead of not only other South Asian countries in this regard, but of most Asian countries too. And though many have overtaken us, and the others are catching up, we still feel complacent.
The effect our initial success may have had came home to me when, in Islamabad recently, I was given a presentation on the system they have developed by the Pakistan Army Public Schools & Colleges Secretariat. They started by telling me that the army had decided to set up schools way back in the seventies because, in may areas in which they had stations, there were no good schools. Indeed in some areas there were no schools at all.
Read the rest of this entry »