You are currently browsing the tag archive for the 'Angela Bogden' tag.
One reason I will not make a successful politician is that I have far too much interest in human nature. I find people fascinating and, when they are slightly unusual, I enjoy trying to understand what makes them tick, and how they perform in different situations, in comparison with others. Comparing their vision of their goals with what seem the actual goals, as well as the impression they try to create of those goals, is most illuminating.
I first properly came across Patricia Butenis at a Boxing Day dinner given by Paul Carter. If I recollect aright, I was the only one there from government, being Secretary at the time to the Ministry of Disaster Management and Human Rights, and having appreciated the introduction Carter had given me to the State Department Report on possible war crimes.
I spent much time talking to someone from Carter's office who enlightened me on what seemed a strange association with the JVP. This came to mind later when I read the attack in 2011 on S B Dissanayake in the US Human Rights Report, which Carter had doubtless prepared. I was then about to leave early, when I noticed Mr
Sambandhan come in, and I thought I should wish him, since I have known him for longer almost than anyone else in active politics, since meeting him in my father's rooms in Parliament in the late seventies.
He was out in the garden, closeted with Ms Butenis and with the EU Ambassador Bernard Savage, and as I approached them, I realized I was not wanted. Ms Butenis was barely polite, and Sambandhan perfunctory, but Savage I should note was very gracious, and did his best to make me feel not unwanted, though I realized I should leave as soon as it was possible to do so without being awkward.
I know I have a suspicious mind, but I was not surprised then when the TNA endorsed Sarath Fonseka, nor when Bernard Savage made an idiotic rejoinder to a query about Western support for Fonseka in
which he made his predilections clear, in suggesting that Fonseka's candidature was on a par with that of General Eisenhower. I should add that, when later I remonstrated with Westerners about their support of General Fonseka, the Europeans in general made it clear that they had found him unpalatable, whereas the British, while asserting neutrality, indicated that they would not attempt to defend the Savage approach.
Still, I believe Ms Butenis realized that Sri Lanka was not quite as she had imagined it when she was sent here, and over the next year we worked together very well, since she like some other missions supported my efforts to bring together politicians of different parties to discuss issues in a social setting. I was surprised to realize that such gatherings were not common, and I believe my colleagues all found them interesting and productive, and the heads of mission concerned also seemed pleased that we could discuss things in a friendly manner. Read the rest of this entry »
The effort by Gareth Evans to focus attention on Sri Lanka as a situation ripe for invocation of the doctrine of the Responsibility to Protect was not an isolated phenomenon. To paraphrase Lakshman Kadirgamar, if this particular frosting on the cake was prepared in London or in Brussels, from where the International Crisis Group functions, the cake was one that had been baked at home.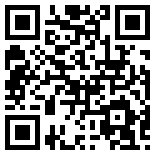 The guiding spirit behind the exercise was Rama Mani, who had been virtually imposed by Radhika Coomaraswamy as Director of the International Centre for Ethnic Studies. Radhika's contradictory pronouncements about the suitability of capable Sri Lankan researchers at ICES, such as Pradeep Jeganathan, suggested a determination to keep ICES functioning in terms of her own vision even after she had resigned to take up her current influential position at the United Nations.