You are currently browsing the tag archive for the 'America' tag.
The request to write an article on US Policy towards Sri Lanka in 2008/2009 came at a timely moment, for I had been reflecting in some anguish on the crisis that the Sri Lankan government is now facing. I believe that this crisis is of the government's own creation, but at the same time I believe that its root causes lie in US policy towards us during the period noted.
Nishan de Mel of Verite Research, one of the organizations now favoured by the Americans to promote change, accused me recently of being too indulgent to the Sri Lankan government. I can understand his criticism, though there is a difference between understanding some phenomenon and seeking to justify it. My point is that, without understanding what is going on, the reasons for what a perceptive Indian journalist has described as the 'collective feeling that the Sri Lankan State and Government are either unable or unwilling' to protect Muslims from the current spate of attacks, we will not be able to find solutions.
Nishan might have felt however that I was working on the principle that to understand everything is to forgive everything. But that only makes sense if corrective action has been taken, ie if the perpetrator of wrongs has made it clear that these will be stopped and atoned for. Sadly, after the recent incidents at Aluthgama, I fear the time and space for changing course are running out. But even if we can do nothing but watch the current government moving on a course of self-destruction, it is worth looking at the causes and hoping that history will not repeat itself at some future stage
My contention is that the appalling behavior of the government at present springs from insecurity. That insecurity has led it to believe that it can rely only on extremist votes and extremist politicians. Thus the unhappiness of the vast majority of the senior SLFP leadership, and their willingness to engage in political reform that promotes pluralism, are ignored in the belief that victory at elections can only be secured if what is perceived as a fundamentalist and fundamental Sinhala Buddhist base is appeased.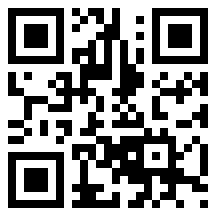 The government decided last week, when faced with the announcement by Navi Pillay of her team to investigate Sri Lanka, to propose a motion in Parliament against such an investigation. This was a shrewd move, since it puts the main opposition on the spot with regard to whether it supports such an investigation. I can understand the TNA opposing such a motion given that it sees this as one way of achieving its goals, even though I think it would have achieved more had it, like the Indian government, stood foursquare against international interference whilst also urging the Sri Lankan government to pursue reconciliation and a better deal for the Tamil people more comprehensively.
What would be unacceptable is for the national opposition to oppose such a motion, and I think the UNP will find it difficult to decide how to respond. It would seem a sad betrayal of our sovereignty to oppose such a motion, and I think sensible people in the UNP would not want to commit a political blunder of such magnitude.
And the decision to support the motion should be the easier for any forward looking Sri Lankan, given that the motion is so limited in scope.Government has not gone down the disastrous route advocated by Wimal Weerawansa of opposing not only an international investigation, but of also opposing any effective domestic mechanism. Indeed government has scored a major triumph in having the motion proposed in the name of Achala Jagodage, who came to Parliament through Weerawansa's National Freedom Front. And though most of the other signatories cannot be described as political heavyweights, also included as a signatory is perhaps the most intelligent amongst the new SLFP entrants into Parliament, the Hon Janaka Bandara. He chaired the only Committee in Parliament, apart from COPE, that proved effective in the last four years, and he also had the courage of his convictions and resigned when he found that the report of that Committee, on public petitions, was ignored.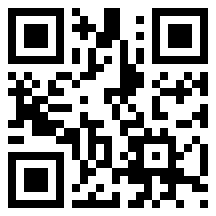 Some weeks back I was sent, by a friend in England, a book entitled 'The Language of Empire: Abu Ghraib and the American Media'. It was by someone called Lila Rajiva, but doubtless that was not the only reason to assume it would interest me.
I took some time to start on the book but, once I did so, it had to be finished. Published in 2005, it is a graphic and convincing account of the manner in which the Americans ignored all moral restraint in the war against terrorism they were engaged in.
That part was convincing, and simply fleshed out what one knows anyway, that countries in pursuing their own interests will stop at nothing. What was more startling was the suggestion that the wholesale prevalence of this absolutist mindset also represented a takeover of the ruling political dispensation by a culture of chicanery that strikes at the heart of supposedly predominant American values.
At the core of this transformation is the corporate supremacy represented most obviously by Rumsfeld and Cheney, and the takeover of much supposedly military activity by private contractors and special agents, who move with seamless dexterity from one world to another. Exemplifying this, and indicative of what C S Lewis would have described as a Hideous Strength which finds its own partisans dispensable, is the strange story of Nicholas Berg, the shadowy contractor whose beheading served to deflect the story of torture at Abu Ghraib, and in some minds excuse the institutionalized torture that was taking place there.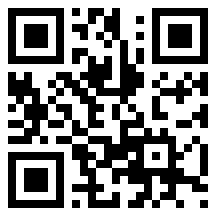 The last couple of weeks have seen very positive measures by government with regard to accountability. While the decision to go ahead with Provincial Councils in the North was a clear mark of government's adherents to commitments it had made, even more significant was the indictment of those who are suspected of responsibility for the killing of students in Trincomalee way back in 2006.
This was followed last week by indictments in connection with the killing of a British national in Tangalle in 2011. And soon afterwards the President ordered the establishment of a Commission to look into disappearances that had taken place during the conflict.
Unfortunately the general perception about these is that government had given in to pressures, and in particular that it feels obliged to cater to international sensibilities in the context of our hosting of the Commonwealth Heads of Government Meeting. Even more unfortunately, many actions taken by government give the impression that it does not really want to do what is right, but has to be forced into action.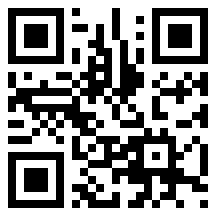 I continue surprised, though I should not be, given our infinite capacity for self delusion, at the virulence of attacks on India with regard to the several crises we brought upon ourselves. It is claimed that India was gratuitously nasty in supporting terrorists, and that it acted outrageously in 1987 in imposing the Indo-Lankan Accord upon us.
I think India was wrong both in supporting terrorists and in the final form the settlement of 1987 took, but in both instances there was nothing gratuitous about what was done, given our own conduct. It is claimed that India cannot claim to be a friend because she supported terrorism, but that is to ignore that countries will naturally act in their own defence, and we as it were started the problem by abandoning our traditional friendship with India and pursuing Western gods.
The appendix to the Indo-Lankan Accord says it all, in noting the decisions we had made which seemed to threaten India, the shenanigans with regard to the Trincomalee oil tanks, the agreement to allow the Voice of America a virtual self-governing enclave at a time when such entities were a significant part of Cold War armoury, and indeed what seemed efforts to flog Trincomalee to the Americans. This last is particularly ironic since I suspect the Americans – though their capacity to insure themselves against all eventualities, real and imagined, is infinite – did not really want the place since the British had flogged Diego Garcia to them and obligingly got rid of its inhabitants.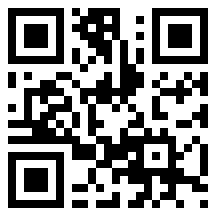 My worries about where America is leading us were increased by a recent visit to Tunisia, which I found fascinating. I also found it extremely sad, because tourism has suffered tremendously, since the Arab Spring, which it will be remembered began in Tunisia just 2 ½ years back.
What happened in Tunisia seemed to me welcome, because the regime there had undoubtedly been a dictatorship. Ben Ali, the President who was finally got rid of after over 20 years, had in fact abolished the Presidency for Life when he took over from Bourguiba, the hero of independence. Bourguiba had become President for Life, and then got increasingly incapable so he had to be deposed.
But though Ben Ali restored elections, he ensured that he was always re-elected, and himself grew increasingly out of touch with reality. And, unlike Bourguiba, who had affirmed valuable ideals at the time of independence – including a determination to release women from the restrictions traditions imposed on them, a litmus test I feel as to whether a society is progressing – Ben Ali seems to have been interested largely in benefits for himself and his family.
This did not mean that Tunisia did not develop. It has an excellent road system, and agricultural productivity is high, in the areas that can be cultivated. It also developed a thriving tourist industry, given the excellent amenities on its extensive coastline, and the fact that it is a relatively small country with easy access to the main tourist areas. Sadly, as is generally the case with the type of package tourists such countries attract, there was not so much concern with the fantastic range of historical buildings the country possesses, but these too were readily accessible to keen visitors.