You are currently browsing the tag archive for the 'Al-Qaeda' tag.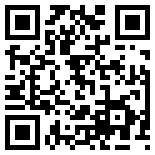 The Island 9 June 2011 – http://www.island.lk/index.php?page_cat=article-details&page=article-details&code_title=27310

In looking at the Middle East in terms of the attitudes and actions of the range of countries that are involved in patronage, assistance and intrigues in the area, there is an element that needs to be addressed seriously, but never will be so long as American politics continues to blend populist democracy with brilliant manipulation of public opinion by well organized interest groups.
This is the issue of Israel, which has contributed so strongly to the bitterness of many Muslims towards the West. This is eminently understandable, because the West has not hesitated to make it clear that its primary allegiance is to Israel, and that the rights and wishes of other countries in the area count for little in comparison.
Quite simply, from the Arab point of view, the creation of Israel was an appalling injustice. We are told of the need in Sri Lanka to ensure that grievances are aired and recompense made to those who have suffered, but the West that preaches to us refuses absolutely to look into the question of the way in which Arabs were deprived of their lands to provide a homeland for immigrants from the rest of the world, predominantly from Europe.