Tag Archive
You are currently browsing the tag archive for the 'Ajith Perera' tag.
January 20, 2014 in Strengthening institutions and organizational capacity | Tags: Ajith Perera, Anuradhapura, Chilaw, Committee on Standing Orders, Consultative Committee, Consultative Committees, Cultural Affairs, Divisional Secretariats, Felix Dias Bandaranaike, Financial and Administrative Regulations, grama niladhari, Grama Niladhari Division, Grama Niladharis, Janaka Bandara, Kalutara, local government, Matale, Matara, Ministry of Law and Order, Ministry of Local Government, Ministry of National Languages and Social Integration, Ministry of Public Administration, Parliament, Parliamentary Consultative Committees, Police, provincial council, Public Administration, Public Servants, S W R D Bandaranaike, standing orders, UN | Comments closed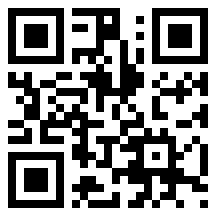 Parliament excelled itself last week when it cancelled three Consultative Committees (of those I had planned to attend – there were others too that were cancelled). The third of these, which I think a vital Ministry though not many others share my views, that of National Languages and Social Integration, was cancelled on the morning of the scheduled day, apparently because the Minister had to go to a funeral outside Colombo.
This did not seem to me proper because, much as Ministers feel obliged to attend funerals, they really should not subject other Members of Parliament to their own convenience. Either they should attend the event at another time, or else they should instruct their Deputies or their Secretaries to go ahead with the meeting. This seems the more urgent, because in any case Committees meet rarely, the plethora of Ministers we have (raised to 69 last week when the Police were entrusted to a newly created Ministry of Law and Order) making it impossible to respect the Standing Order enjoining meetings once a month.
If my proposed Amendments to Standing Orders are accepted and implemented, this problem will be solved, but I gather that, the Speaker being away, the motion was not taken up at the Parliamentary Business Committee. Since Parliament is going to meet on only two days in September, it looks like I will now have to wait a month and more, though I have pleaded with both the Speaker and the Leader of the House to take the matter up in early September. Since statutorily the matter is not debated but simply referred to the Committee on Standing Orders, this will take up hardly any time, so I hope Party Leaders will agree to this.