You are currently browsing the tag archive for the 'agriculture' tag.
Business opportunities need to be developed throughout the country. Though infrastructural development has been good in many parts of the country, the people need to be empowered to make use of new facilities and opportunities.
As I was told a couple of years back, in the Wanni, by a representative of a Women's Rural Development Society, they were grateful for the assistance to resume agricultural work, but they needed training in marketing. Little has been done, too, to ensure value addition for basic produce. Though 2013 was declared the year of Value Addition, the Minister told me ruefully that hardly anything had been done.
It would help if expertise were available locally for agriculture as well as the development of industries. While there is obvious need of
better training in skills, this should go hand in hand with training for enterprise development. We also need to provide better sources of credit, in particular to women. It is also desirable to provide start up support for new enterprises, in particular those that will also contribute to nutritional support, given the recent rise in the percentage of those suffering from malnutrition.
Encouragement of Small and Medium Enterprises is essential in a modernising economy. As the recent Pathfinder Foundation suggestions had it, 'The overall business environment should assist SMEs to improve their competitiveness and market access. The major internal challenges related to SMEs include their sub-standard technology, low productivity, inferior product quality, weak access to new markets, lack of financing and financial management and scarcity of skilled labour. Their expansion is also constrained by institutional bottlenecks, lengthy and onerous bureaucratic procedures, fragmented support schemes, and a heavy regulatory burden.'
It is sad that government failed in 2010 to build on the goodwill that was widely available after the destruction of the Tigers in Sri Lanka. Efforts were made then to encourage investment, and I still remember the enthusiasm at the Forum in Jaffna in January 2010. But bureaucratic delays held sway, along with rent seeking, which was made easier by bureaucratic requirements and the multiplicity of authorities whose approval was required for enterprise development.
Most important perhaps we should develop a culture of initiative and enterprise. Over half a century ago, D S Senanayake pointed out that Industry in this country has yet to be developed. Today Government service is still regarded as offering the most attractive jobs. We speak of industrialization in Ceylon but we do not seem to realise that we require well-trained personnel to enable us to compete in the industrial sphere with other parts of the world. We also want agriculturists who could help this country to compete on equal terms with the rest of the world. Read the rest of this entry »
Speech of Prof Rajiva Wijesinha
On the votes of the Ministries of Higher Education and Sports
During the Committee Stage of the Budget Debate, November 17th 2014
Mr Speaker, I am happy to speak on the votes of these two Ministries, which are both in their different ways so vital for the development of this country. Though I shall for obvious reasons concentrate on the work of the Ministry of Higher Education, I would like to congratulate both Ministers for their imaginative approach to the subjects coming under them. With regard to Sports, the efforts of the Minister to have it incorporated formally in all schools are laudable, and I can only hope he succeeds.
This was a decision of the Consultative Committee on Education, and it is a pity that those decisions have not as yet been translated into action. But while all the reforms that are contemplated are worthy, it does make sense to proceed with what is possible, given that vested interests seem to be delaying the full fruition of the Parliamentary recommendations. I hope therefore, that with His Excellency the President also committed to making sports compulsory, the Minister will soon succeed.
This is the more important because the qualities that develop through Sports in particular, but also other extra-curricular activities, are essential for productive employment. Team work and leadership and other aspects of socialization are vital, and at present opportunities to develop these are confined to children in the more popular schools. I have been shocked at the lack of extra-curricular activities in the many rural schools I look at during Reconciliation meetings in Divisional Secretariats in the North and East, and I am sure this is true all over the island. Given that for most jobs what employers look for is not just academic attainments, but evidence of other skills, it is vital that the proposal of the Minister has an impact soon in rural areas too.
This bears on the main point I wish to make with regard to Higher Education, where urgent reform is needed. The Minister and the Secretary did their best, and though the draft they prepared could have been improved, it is a great pity that the Legal Draughtsman's Department ignored that draft and spent ages producing something not substantially different. I suspect, Mr Speaker, that the damage done to development by the Legal Draughtsman's Department, by its delays, will loom large in the future, and amongst its worst shortcomings was the delay with regard to Higher Education.
Significantly, the need to have thought more carefully about this came up when the whole concept of Free Education was popularized. Though what Kannangara did with his Central Schools was invaluable, in extending opportunities nationwide, when the idea of Free Education was thrust upon the State Council Committee at the very end of its deliberations, there was more stress on the word Free, and not enough on Education.
Characteristically, D S Senanayake pointed this out, in his speech to the State Council towards the end of its days. What he said then is well worth quoting at length –
Industry in this country has yet to be developed. Today Government service is still regarded as offering the most attractive jobs. The Civil Service is today looked up to as the most attractive branch of the Government service. But I feel that if our country is to prosper, we must recognise the fact that it is the industrialist who can prove to be of great service to the country while at the same time benefiting himself,. The industrialist can be of far greater service to the country than the Civil Servant.
We speak of industrialization in Ceylon but we do not seem to realise that we require well-trained personnel to enable us to compete in the industrial sphere with other parts of the world. We also want agriculturists who could help this country to compete on equal terms with the rest of the world.
We realise that 80 per cent of the people of the country, according to the estimate of the Special Committee on Education, must take to industry and agriculture. I feel therefore that any scheme of educational reform that takes no account of these factors tends to ignore the usefulness of our student population to the community in the future.
When the age-limit is revised to sixteen, what happens? We carry on with the same kind of education up to the age of sixteen, whether it is bad Sinhalese, bad Tamil or English. We would not get that bias that is required, that was expected to be given to students from eleven to sixteen. They would not get that training; and if we get any students at all, they will be students over sixteen who have been rejected everywhere. They will not have the necessary bias and we will have to start all over again.
One problem Senanayake diagnosed was the failure of adequate consultation. He put that down to the unusual system that obtained under the State Council, where there was no question of Cabinet responsibility –
The duty of making the actual proposals is entrusted to the Executive Committee concerned … But I have one little complaint to make in this regard. Although an Executive Committee does or omits to do something, the only body that is blamed for it is the Board of Ministers. In these circumstances, one feels that it would be well if the Ministers as a body were given an opportunity of considering a report as a whole and were allowed to put forward their own proposals … So far as my Ministry and I were concerned, we would have been only too happy to be associated with my good friends in evolving a scheme or discussing a scheme for discharging our duty to the large number of students who were to be placed under our care.
Unfortunately, though we have Cabinet government now, the norms of Cabinet government do not apply, and there is insufficient coordination. Thus the need to diversify, to provide more and better vocational and technical training, and also provide degrees and opportunities for advancement in skills suitable to higher level employment, is not taken seriously.
With the cooperation also of the Ministry of Youth Affairs and Skills Development, I have been able to look into the situation more closely, and not only as regards the North and East. But though there is great goodwill on all sides, we do not have systems in place to ensure swift action, and also to empower more and better service providers. Unfortunately the efforts of the Minister of Higher Education proved abortive, while our efforts at COPE to introduce a greater sense of accountability in those now responsible for education at the universities has not been properly understood. Setting in place mechanisms to all institutions to fulfil their responsibilities to the students as well as the country at large would be easy, but it requires great will and commitment.
I am grateful to the Minister and the Secretary who decided earlier this year to appoint me to an Advisory Position. Better late than never, I thought at the time, given my long experience of the system and education in general. However, having now put forward a constitutional amendment to prevent Members of Parliament having any formal involvement with any Ministry, which seems important if the Doctrine of the Separation of Powers is to be upheld as best possible under this strange hybrid Constitution we have, I felt I should resign. Besides, though my suggestions were well received, the system moves so slowly that we need more effective mechanisms if we are to develop a system suited to the modern age, and the varied talents of our students. I hope then that the Minister will try in what time remains to move swiftly on the excellent ideas with which he began his tenure of office.
These include the promotion of public-private partnerships in providing educational services. This is essential if we are to increase the range of courses on offer, as well as provide better education to more people. Unfortunately there was insufficient consultation and explanation to begin with, which allowed opponents, including those within the government who are still stuck in unthinking dogma, to claim that the plan was to do away with free education. Nothing could have been further from the truth, but rather what was sought was to provide education to those who now have no access to free education, and who often have to spend exorbitant amounts to obtain degrees in other countries, degrees as to which we have no monitoring capacity.
The failure to regularize the availability of paid courses within Sri Lanka put paid to our being able to encourage courses that would benefit the nation, it also prevented us from developing a scholarship scheme which would have allowed bright students access to different forms of delivery. And we were deprived of developing healthy competition that might have made the more traditional of our universities realize they had to make changes in their programmes.
I remember, Mr Speaker, when this government seemed full of innovation and committed to pluralism, the enthusiasm of university administrators in Australia who wished to set up courses within this country. There were experts in nursing and in teaching who would have done much to enhance the skills of our students. But nothing was done to help them, and we are now struggling to satisfy the need for developing expertise in these fields. Unfortunately, when we bring up the subject of pedagogical skills in the Consultative Committee, we find resistance despite the efforts of the Minister and the Secretary to get things moving.
I should note however that there are signs of improvement, with more attention to English and soft skills, though perhaps these should be spelled out more carefully, with greater attention to training of trainers in these areas. We should also look at good practice in the past, as with the courses in thinking and self-expression developed by Oranee Jansz when she was Co-Coordinator of the General English Language Training programme until that was swallowed up by the universities, who then deployed the funds for capital expenditure for the most part. Indeed they have only themselves to blame if a similar course had to be started by the Ministry of Defence, which at least knows how to develop initiative and pride in work. The pity is that the universities are not prepared in general to learn from best practice, their own or that of others, which is why we must hope the innovations the Minister is trying to introduce will take root.
There is much to do in these fields, Mr Speaker, and we cannot afford to move slowly. I hope therefore that this Ministry is not stinted of funds, but that better systems of accountability will be introduced – including, as I have long suggested, sharing the accounts with the students, who will be our best safeguards against corruption – and more effective monitoring, as we have suggested in COPE, to make sure that the learning process is constantly upgraded, and that its products are able to serve the nation imaginatively and with a range of skills, as D S Senanayake wanted over half a century ago.
Enemies of the President's Promse: Mahinda Rajapaksa and the Seven Dwarfs – Happy (Part 1)
This did not mean it was not sincere about reconciliation. Basil I think honestly believed that rapid development of the North would make everyone happy. Certainly he seems to have been surprised when the election results were announced, and winning less than a quarter of the vote clearly upset him, even though the confidence he had expressed previously, that government would do well in several places, may have been bravado.
The problem was, he did not consult those whom he thought he was helping, rather like the devoted lady in Trollope who did everything in terms of her passion for Phineas Finn, but never thought of asking him what he might want. Thus, when the Northern Task Force was set up initially, there had been no Tamils on it. Though this was soon remedied, Basil did not much consult Douglas Devananda, the Tamil Minister who was on that body, and who was the most forceful of the former terrorists who had given up arms after the Indo-Lankan Accord of 1987, and thus became the greatest enemy of the Tigers.
Douglas himself was not perhaps capable of clear conceptualization, and the most clear thinking of his supporters, who might have helped him to plan, had been assassinated by the Tigers a year before the war ended. Still, he might have been able to articulate some of the aspirations of at least some of the Tamils. But Basil could not work with other strong personalities, so the main instrument he selected to represent the people of the North was Rishard Bathiudeen, one of the Muslims the Tigers had ejected from the North way back in 1990. Having obtained a degree and then developed as a politician despite these difficult beginnings, Rishard was a doughty fighter, who certainly did a lot for his community. But he was in mortal fear of Basil, as we found when we tried to persuade him as Minister of Resettlement to urge swifter action on sending the displaced home. The reason I wrote to Basil in August 2009 was because, at the meeting at which it was decided that someone should do so, Rishard flatly refused and wanted someone else to do it.
An interesting aside on that episode was that Basil, in scolding me, told me to tell my friends that he was not going to fail in his commitment. I wondered whom he meant, and it turned out that he was talking about the Americans. It transpired that the head of USAID, who was a great friend, and had indeed supported the government actively in its
reconstruction programme in the East, has been ordered by her Embassy to write to Basil herself, when they heard that we had decided to do this. She told me, when I upbraided her, that she thought this was a mistake, but she had had to do it – which brought home to me how keen the Americans were for credit. Doubtless, had my letter drawn the required response, there would have been a cable to the effect that Basil had moved quickly on resettlement because of American pressure.
After the 2010 election, when Basil became Minister of Economic Development, with a massive brief that included the main social service programme of government too, Rishard was made Minister of Industries. That someone not easily able to plan was given such an important position indicated that Basil simply wanted a sidekick he could command. It also ensured that there was little thinking about the Small and Medium Enterprises that should have been initiated in the North, little planning about the Micro-Credit that was essential, little effort to provide the training that was so desperately needed.
For Basil had failed to realize that the North, and in particular the Vanni, which the Tigers had ruled, needed human resources development on a massive scale. Though agriculture came back to normal soon, the people needed training in marketing , as one bright woman from a Rural Development Society said at the Reconciliation meetings I had started holding in the North and East. Little was done about the value addition that was essential if the peasants were not to be exploited by middlemen who paid them a pittance for their produce and kept the profits for themselves. In 2013, when I was pursuing this after several meetings at Divisional Secretariats where the rural communities had made known their wants and needs, the Minister of Agriculture told me that 2013 had been designated the Year of Value Addition, but they had done nothing about it.     Read the rest of this entry »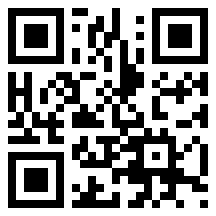 After some depression about not achieving very much with regard to either Reconciliation, or the Human Rights Action Plan, I was heartened by several factors last week. In the four Divisional Secretariat meetings I attended in the Wanni, it was clear that things were improving all the time. Several problems were brought to my attention, but these were largely practical problems, similar to those prevalent in other parts of the country. The impact of inclement weather on agriculture, the need for better roads for rural connectivity, and for better electricity connections, shortages of teachers for essential subjects, are national problems, not consequences of the conflict.
Of course much more needs to be done for the people of the Wanni, given what they suffered, and for the first time I felt sad that I cannot contribute more to education, since the Ministry as it now stands is incapable of increasing teacher supply or ensuring better distribution. But, with regard to the other matters, there is much appreciation of progress with regard to roads and electricity, and also understanding that government paved the way through its support for agriculture for abundant harvests in the last few years, even though this year floods have caused problems.
I should note here the appreciation amongst officials and community organizations of the Japanese Peace Project, which has done much for small scale irrigation works in the last few years. A meeting at the Japanese Embassy later in the week confirmed my view of the intelligence and sympathy of their approach. Equally the Indian Housing Project has generated much confidence that things are getting better, though government must do more to publicize both that and the other large scale housing support provided by the military and other agencies, in particular the Swiss, who also work relatively quietly.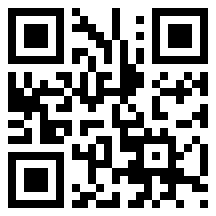 At many of the Divisional Secretariat Reconciliation meetings I have attended in the last few months, there has been harsh criticism of what are termed District and Division Development Committee meetings. Often I am told that problems are raised at these meetings, but nothing is done. Promises are made, but they are never kept.
More recently, since I have again been in the East, having concentrated for the first five months of this year on the North, there have been many complaints about decisions made at Development Committee meetings being changed by the Chairman. There are also allegations of contracts awarded to Rural Development societies being cancelled and given to other entities. Some of this has to do with the comparatively large sums made available through Deyata Kirula for development projects.
Though the allegations made suggested corruption, on going into details I felt that some changes made sense. However it is clearly counter-productive to make decisions after consultation and then change them without at least keeping all stakeholders informed of the change and the reasons for the change.
Land continues to be perhaps the single most problematic issue at Divisional Secretariat Reconciliation meetings. This is understandable given the complexity of the difficulties, and the number of people affected. That is why the issue is given prominence in the National Human Rights Action Plan, and why the Action Plan on implementation of the recommendations of the Lessons Learnt and Reconciliation Commission virtually gives it priority.
The Task Force for expediting implementation of the Human Rights Action Plan accordingly had a consultation a couple of weeks back with the participation of all governmental agencies involved. We also had support from the University of Colombo Law Faculty, since I have found the University Human Rights Centre has taken a number of positive initiatives to develop Human Rights awareness and best practices in various areas.
The Consultant who helped to finalize the Action Plan, and who had provided invaluable support at a meeting I had a couple of months back with the energetic Secretary to the Ministry of Lands, also participated. I am awaiting the Minutes they were asked to prepare to go deeper into the issues discussed, but I fear that delay seems endemic even in the most committed, and it is perhaps because I have little else to do that I expect everyone to take action immediately as I try to do.
Meanwhile a bright young Divisional Secretary pointed out another hindrance to settlement of problems that I had not been aware of, and which had not been mentioned in our previous discussions. This arose from the complaints of farmers in his area that they could not cultivate their lands with confidence, since there was no certainty about where boundaries lay. They pointed out that the claims of others might be put forward once they had done the groundwork for cultivation.
I was surprised that Land Officers and the administration in general had not moved swiftly to clarify issues, but the Secretary told me that there was a Gazette Notification of 1989 that precluded reallocation of lands that had been abandoned because of the conflict by those working on them previously. This obviously made sense at the time, since many people had been driven away through no fault of their own, and could not reasonably be expected to return since there was continuing threat of conflict.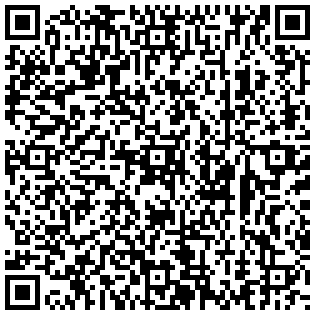 1. You are the presidential advisor on reconciliation. Can you tell me, the importance of reconciliation in post war Sri Lanka?
It is extremely important because, unless we live together in goodwill and with sympathy and understanding, tensions can develop and be exploited so that the mutual suspicions and violence of the last few decades will recur.
2. What are the programs you have launched to achieve the objective of reconciliation?
I have no executive role so cannot launch programs as required. However we have set up several committees to exchange information and make recommendations, and the commitment we have received, from local and international NGOs, leading schools, foreign diplomatic missions, government institutions with particular responsibilities for children or former combatants, has been very heartening.
We have also set up or developed several websites. The old Peace Secretariat website, www.peaceinsrilanka.org, has been revitalized, with a home page devoted to reconciliation efforts, a 'Development' section which records progress in the North, and a 'For the Record' section which refutes allegations that may derail the Reconciliation process. This includes a detailed refutation of the Darusman Report as well as 'The Road to Reconciliation' which deals with Channel 4 and other allegations. Both are available as books at International Book House, 151 A Dharmapala Mawata.
Other sites are www.reconciliationyouthforum.org which has short accounts of particular initiatives with particular reference to youth, and www.youtube.com/reconcilesrilanka which highlights positive attitudes and efforts amongst those who were victims of the conflict, whilst dealing also with disinformation abroad. My own sites, www.rajivawijesinha.wordpress.com and www.youtube.com/rajivawijesinha both continue with some relevant material.
3. Other than the government efforts, what is the role of the civil society towards achieving reconciliation?
Civil Society should develop and implement programmes within a coherent framework. This requires close liaison with government, and sometimes the absence of this is because government does not communicated effectively nor plan inclusively. On the other hand some organizations set themselves up in opposition to government and governmental initiatives, which was a destructive approach. I hope my office will be able to bring people together and make it clear that, while there may be differences of opinion, what we all have in common is much more important.
I am also trying to set up committees in the various districts to bring people together. The Governor, who is extremely efficient, along with his staff – the Northern Province website is the best provincial website in the country – has been very positive about this, and the District Secretaries, who have heaps of experience, will be able to provide ideas that can be taken forward, allowing for civil society initiatives that will contribute to the whole picture rather than happening in isolation. The work of organizations such as Diaspora Sri Lanka can provide models in this regard, but we need to monitor and produce schedules of achievements as well as of needs.