Tag Archive
You are currently browsing the tag archive for the 'Administrative Coordinating Committees' tag.
February 10, 2014 in Strengthening institutions and organizational capacity | Tags: Administrative Coordinating Committees, Divisional Coordinating Committees, divisional secretariat, GN Division, government, grama niladhari, Grama Niladhari Division, Grama Niladharis, Grama Sabhas, local government, Marga Institute, Ministers, Parliamentary Select Committee, Pradeshiya Sabha, Pradeshiya Sabhas, provincial council, Provincial Council law, Provincial Councils Bill, social services, TNA, UPFA, Vasantha Senanayake | Comments closed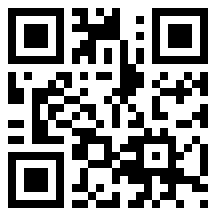 As I shall be away for a few weeks, I thought it best to bring this series to a close. I have tried here to discuss the need
a. for Parliament to be strengthened, through better use of Committees so that its legislative and oversight functions are treated seriously
b. of streamlining the Executive and making it more effective
c . to strengthen local administration
d. for much greater coordination between government bodies and also elected and unelected officials
e. to provide clear job descriptions and institute and enforce reporting mechanisms
f. of much better training programmes with assessments that privilege efficiency, effectiveness and initiative
I have noted some areas in which best practice is available, as with the Community Policing programmes in the East, or the regular discussions between Divisional Secretaries and Pradeshiya Sabha leaders in some areas in the North, or even the recording in Batticaloa of unused government buildings, in a context in which the thrust is to use more and more cement as yet another intelligent and able Government Agent put it.
I have also noted some areas in which reform is long overdue. A common theme of my suggestions is streamlining and targeting, as with the proposals for electoral reform that restore the link (and hence responsibility for and accountability to) between elected representative and the people; or the recommendation that the Cabinet be reduced in number with Ministers chosen for administrative capacity and planning skills rather than electoral success.