You are currently browsing the tag archive for the 'Adjournment Motion' tag.
Last week Parliament debated an Adjournment Motion introduced by Mr Yogarajan, one of the more thoughtful members on the government side of the house. He wanted more consultation of political parties and interested groups with regard to electoral reform.
This is an admirable idea, but it is significant, sadly so, that he should have proposed this only in June. As I have pointed out previously, the President's manifesto said very clearly that on Wednesday January 28th 'An all party committee will be set up to put forward proposals to replace the current Preference Vote system and replace it with a Mixed Electoral System that ensures representation of individual Members for Parliamentary Constituencies, with mechanisms for proportionality.'
Nothing of the sort was done, so it was surprising to hear the gentleman who seconded the motion claiming that the government had fulfilled almost all its promises. In essence, the process of consultation that the minor parties are pushing for now is something they should have urged as soon as the government was elected.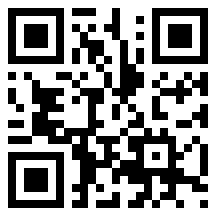 Speech of Prof Rajiva Wijesinha
As Chief Guest at the inaugural meeting of
The Institute of Geology Sri Lanka
2nd June 2014
I am honoured to have been invited today to speak at this inaugural meeting, not least because, as you are all well aware, Geology is not a subject about which I know anything. It is the more kind of you therefore to have asked me, just because I helped to steer the bill to establish the Institute through Parliament. But indeed I should thank you for having asked me to propose the Bill, because I suspect it will be my only achievement in the Chamber as a Member of Parliament.
I should note, in case I sound hopeless, that I believe my work in Committees has been innovative and seminally useful. I am also proud to have been the first member on the Government side to ask questions and propose Adjournment motions. But these are hollow achievements, given that questions are answered late if ever, and hardly anyone is present when Adjournment Motions are discussed. I still live in hope though that my Amendments to the Standing Orders, which would if accepted enhance the role of Parliament, will be put to the House. But a combination of intransigence on the part of Government and lethargy on the part of the Opposition, which prefers to complain rather than take appropriate action, will probably kill that too.
The problem, I should note, in the context of this inaugural meeting, is that there is no Professionalism with regard to the job of being a Member of Parliament. It would be absolutely unthinkable for Parliamentarians to come together to 'promote the acquisition, dissemination and exchange of knowledge'about Parliaments, or to 'assess the eligibility of candidates for admission to the various grades' of Parliamentarians. We do not think about national policies nor do we promote, maintain and uphold professional and ethical principles and standards on relevant matters.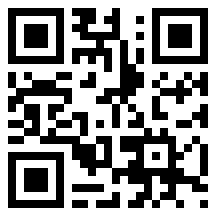 While I continue to believe improving consultation as well as efficiency at local level should be the most important priority for government, I will interrupt the discussion of appropriate mechanisms for this briefly, to look at a very interesting initiative that was publicized recently. This was the launch of a website called http://www.manthri.lk which grades Members of Parliament with regard to their performance in Parliament. This is an interesting effort which could be very useful to the country, but I felt that there had been a lack of intellectual rigour in preparing the website, and it could thus seem to be designed simply to promote particular politicians.
Prominence was given to Members of the Opposition, which is understandable since the system is based only on Hansard. Obviously there are more opportunities for Members of the Opposition to speak. The exception that proves the rule is that the only government Member within the first five was Dinesh Gunewardena. While he fulfills his functions admirably, the reason he is ranked so highly is that he spends much time on his feet only because other Ministers are not present to answer questions.
If rankings are to be made, then it would make sense to have three distinct categories,
a) Opposition members who have far more time allocated to them proportionately, given their paucity, than those on the Government side
b) Ministers who have to answer questions and obviously get more time in debates than backbenchers
c) Government backbenchers. I hasten to add, since on the common system of argument used in Sri Lanka, it will be assumed I am critical of the method because I come out badly, that in fact I am in the first half of all, and comparatively high amongst my peers. But this surprises me because, having been the first MP on the government side to ask a question and to move an Adjournment Motion in this Parliament, I rarely do this now because answers took so long to come and were not precise – while hardly anyone ever waits in Parliament for the Adjournment motions that take place after regular Parliamentary business.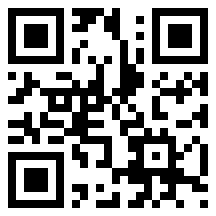 Coincidentally, after I had written last week about the complications caused by Zonal Education Offices setting termly examination question papers for schools, the Minister of Education himself raised the question at the fortnightly Parliamentary Group Meeting. He was hurt, understandably so, at the harsh criticism of errors in a number of papers set by a number of Zones.
His point was that there were many important things to think about, including obviously, most recently, the introduction of a Technological Stream for major public examinations. This is indeed a laudable development, though I cannot understand why the Ministry does not go further and promote a free mixture of subjects, with greater breadth as is happening in examination systems round the world which are being emulated in more and more countries. But while such innovations are beyond the scope of the Ministry now, given that its officials are stuck – and allowed to stick – in mindsets long superseded elsewhere, we must be thankful for small mercies such as the long overdue recognition of the importance of technology.
I sympathized with the Minister's irritation, especially when he pointed out that there were only three examinations that were important in a child's life, namely the Year 5 Scholarship Examination, and the Ordinary and Advanced Level Examinations. This is true, though it is a pity that the education system puts so much pressure on children at the age of 10, when putting more energy into ensuring that rural schools provide better services at secondary level too would be more equitable for all children.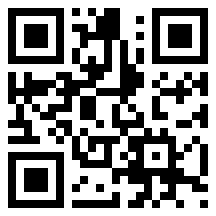 I was pleased, if astonished, to see a complimentary reference to my writings in a newspaper. I was reaching the conclusion that no one read any more, or bothered about Human Rights issues except to make political points, so this was heartening. Admittedly a positive reference by one of the editors who publishes my writings is not evidence that they might make a difference, but it may help.
The reference was the more welcome, because this week there is yet another reminder that, as Anne Ranasinghe put it, 'nothing remains but to mourn'. Nearly two years ago I asked a question in Parliament about women who suffer because of the Vagrants' Act, and it has not as yet been answered, even though it has been placed on the order paper over half a dozen times. Each time the Minister asks for more time.
A few months ago I was heartened, because I was told there was a flurry of activity in the Ministry of Justice, since they had been told they must supply the answer. But that came to nothing, and on that occasion too the matter was put off. Subsequently I met an official of the Judicial Services Commission, who informed me that the Judiciary did not keep statistics of the people it sentenced. He seemed to think that this was not their business.