You are currently browsing the tag archive for the 'Abu Ghraib' tag.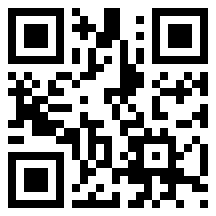 Some weeks back I was sent, by a friend in England, a book entitled 'The Language of Empire: Abu Ghraib and the American Media'. It was by someone called Lila Rajiva, but doubtless that was not the only reason to assume it would interest me.
I took some time to start on the book but, once I did so, it had to be finished. Published in 2005, it is a graphic and convincing account of the manner in which the Americans ignored all moral restraint in the war against terrorism they were engaged in.
That part was convincing, and simply fleshed out what one knows anyway, that countries in pursuing their own interests will stop at nothing. What was more startling was the suggestion that the wholesale prevalence of this absolutist mindset also represented a takeover of the ruling political dispensation by a culture of chicanery that strikes at the heart of supposedly predominant American values.
At the core of this transformation is the corporate supremacy represented most obviously by Rumsfeld and Cheney, and the takeover of much supposedly military activity by private contractors and special agents, who move with seamless dexterity from one world to another. Exemplifying this, and indicative of what C S Lewis would have described as a Hideous Strength which finds its own partisans dispensable, is the strange story of Nicholas Berg, the shadowy contractor whose beheading served to deflect the story of torture at Abu Ghraib, and in some minds excuse the institutionalized torture that was taking place there.
Our Armed Forces have done a fantastic job in recent years. Not only did they deal conclusively with one of the most accomplished terrorist groups in the world, they also assisted the civilian victims of terrorist with strict discipline and respect of rules of engagement, and at the same time 'a very respectful and kind attitude to help those in need', to cite a letter sent by the head of the ICRC. However they now
find themselves on the defensive, having to face excessive charges that even normally sensible diplomats seem to be encouraging.
I believe there are two reasons for this, one entirely our own fault, the other much more sinister and requiring to be dealt with firmly, though sadly our continuing incoherence of policy in this regard means we will continue to suffer. The first reason is the presence, despite the decency of the generality, and the excellent training that we have provided and improved on over the years, of a few elements that behave badly. Unfortunately we have not dealt with them at all sensibly.
In the old days I used to recommend taking a leaf out of the Anglo-Saxon model, which
would charge some individuals when there was basic evidence of wrongdoing, acquit all of them but one, and then claim that they had fulfilled the claims of accountability – as happened for instance with the torture allegations at Abu Ghraib. This was not, I said, the classic Anglo-Saxon vice of hypocrisy, rather it made sense by pointing out to the rest of the forces that what had happened was wrong, while at the same time not being too harsh on personnel who it had to be assumed generally did their best in difficult circumstances.
But if that seemed too tough for us, the Americans have now gone one better, and acquitted all of those who killed Afghan civilians and cut off their fingers. They will, I suppose, claim that the inquiry they held proved their bona fides, while at the same time allowing Barack Obama in an election year to escape charges that he is letting down our brave boys on the front by punishing them from doing what God evidently wanted them to do.
That provides the best answer to what the then Attorney General would tell me when I would urge him to prosecute those considered responsible for the murder of five boys in Trincomalee. He did not have enough evidence, he claimed, and they would be acquitted. It was useless my telling him that that was not the point, he should not fear shame over a lack
of success in the classic Sri Lankan way, he should be happy that the State had made the point that what happened was wrong. I should add that, as I have also been constantly suggesting, we need to investigate the White Flag case more thoroughly, and our failure to pay due attention to what the Americans initially brought to our attention, citing a speech in which Sarath Fonseka seemed to claim credit for what had occurred, was a blunder which has contributed to the complete volte face the Americans have since undergone in that regard.
Fortunately we seem after the LLRC report to be moving towards proper inquiry, though there again we see what I can only describe as the sheer carelessness of our decision makers, who waited until after American diplomats had come to Sri Lanka to wag their fingers at us to announce this fact. The inquiries had begun in fact soon after the LLRC report came out, as I found out when I asked the army commander a month ago what was happening. I advised him to publicize the fact, but of course no one ever takes my advice seriously, so we have to suffer the ignominy of international and even national reporting that claims we instituted an inquiry in response to American pressure.
I am immeasurably sad about this, because I see us now as going through some of the absurdities the Jayewardene government went through in the mid-eighties, when it always yielded too little, too late, in the face of pressure. The irony is that this government is actually in many respects doing the right thing – which Jayewardene rarely did – but its incapacity to communicate means that we seem to be granting under pressure what we had decided to do anyway. Read the rest of this entry »