You are currently browsing the tag archive for the '1982 referendum' tag.
Some years back, when I thought Ranil was honest, I said he would have been an admirable politician had he entered politics under Dudley Senanayake rather than J R Jayewardene. Though I had welcomed Jayewardene's opening up of the economy, I was increasingly worried about the authoritarianism he sought to entrench, using violence for the purpose.
The treatment of the July 1980 strikers, the violence in Jaffna and then countrywide in connection with District Council elections, the suppression of opposition during the 1982 referendum (as to which Chandrika has obviously forgotten her husband's suffereing and also Ranil's role in collecting the undated letters of resignation from MPs that J R demanded) the pogrom of July 1983, were mounting evidence of his contempt for decency, let alone democratic norms.
I had begun to understand Ranil's role in all this through a remark of Henry Gunasekera, an old style UNP stalwart, unlike his younger brother D E W, the last representative of the old upper class commitment to social justice exemplified by the original pillars of the Communist Party, S A Wickremesinghe and Pieter Keuneman. The parallel with my oldest and youngest maternal uncles, Esmond who was for a long time J R's intellectual right hand while Cyril Mathew was his coercive left, and Bishop Lakshman Wickremesinghe, struck me after I came to know and appreciate D E W's idealistic sincerity.
But Henry too was sincere and, unlike Esmond, was not willing to go along with the shenanigans of his party when it changed course. He told me, way back in 1980, that there were only two honest Ministers in the UNP. Rather naively I thought he was referring to my two relations in Cabinet, Ranjith Atapattu and Ranil Wickremesinghe. But his response was no: though Ranjith was one of them, the other being Gamini Jayasuriya, he said Ranil, though financially above board, was not honest in that he used thugs.
How true this was became clear as evidence emerged of his connections with individuals such as Gonawala Sunil and Kalu Lucky, who led demonstrations against Supreme Court judges who had found against the government in a fundamental rights case – which I recalled when Ranil's cohorts decided to demonstrate against the bond commission. Read the rest of this entry »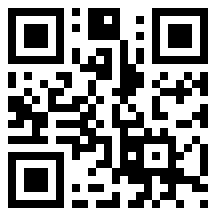 Lakshman Wickremesinghe, Bishop of Kurunagala from 1962 to 1983, died 30 years ago, on October 23rd. He was undoubtedly the most impressive Anglican Bishop Sri Lanka has produced, and with every year that passes his stature seems to grow.
Much has been written about him recently, most notably in Rajan Hoole's detailed assessment of what happened in July 1983. Hoole shows how those events contributed to his premature death for, though he had a heart condition and had been advised to take things slow, he threw himself into trying to assuage the hurt felt by Tamils who had suffered in the state sponsored attacked on them.
He had been in England in July, taking the much needed break his doctors had advised, and trying to set down his thoughts on an oriental view of Christianity. In the last conversation we had, on the phone for I got to England on the day he was due to leave, he assured me that he would take things slow, in trying first to understand what had happened, and how the social dispensation into which he had been born had turned rabid. But seeing the suffering and the bewilderment, he did not rest, being the first Sinhalese dignitary to go up to Jaffna to apologize for what had happened.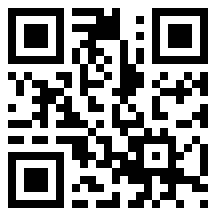 As this series draws to a close, bringing with it perhaps intimations of mortality, I thought of engaging in reflections relating to the death anniversaries of some people I admired tremendously. Closely connected to a range of human rights issues was the murder of Richard de Zoysa, 13 years ago this week, undoubtedly by government para-military forces.
At the time of his death government papers engaged in a campaign of disinformation and vilification, but the case resonated, and I believe it contributed to the disbanding of the forces that had been used to quell the JVP insurrection. Memories of those events have returned, with the discovery of a mass grave in Matale, but I am not sure that it would make sense to revive inquiries into the subject now.
That was a brutal period, with the initial provocation coming from a government that had completely subverted the democratic process. However the violence the JVP engaged in was disproportionate to the provocation, and lasted beyond the removal of the principal cause of despair. When elections were finally held, at the end of 1988, the JVP should have re-entered the democratic process, but the excesses that followed, directed also against the opposition party that had suffered so much from UNP violence, led to even greater violence on the part of the State.