You are currently browsing the tag archive for the '1978 Constitution' tag.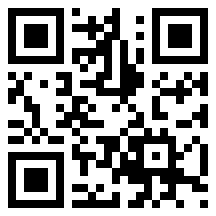 In his brilliant account of our current economic situation, delivered at the Liberal Party discussion on Economic Reform, Indrajith Coomaraswamy spent some time in discussing the budget deficit, and why it is particularly worrying in the current context.
He noted that the current account of the balance of payments has been in deficit since 1957, while the current account of the budget has been in deficit since 1987. He made it clear that it is not a new phenomenon that government has been borrowing to meet some of its recurrent expenditure and all of its capital expenditure over the last 25 years. But he also noted why Sri Lanka needs now to be even more worried than before about living beyond its means.
A budget deficit is a principal source of instability in the system. High budget deficits lead to inflation by creating excess demand. The inflation differentials between Sri Lanka and its competitors and trading partners that result exert pressure on the exchange rate. But, given the high import component in our basic consumption bundle, it is politically difficult to maintain a flexible exchange rate policy.
In the whole sorry impeachment saga, the UNP seems to have done the impossible and managed to keep everyone happy. Though some other opposition parties are making valiant attempts to criticize them, since the criticisms are not based on clear arguments, similar generalities on the part of UNP officials will allow them to emerge unscathed.
This is a pity, because proper analysis of their role will also suggest what they might do to make things better in the future. Firstly, they should acknowledge the absurdity of the Standing Order that they put in place hurriedly in 1984, mainly it seems to keep Neville Samarakoon quiet. While they have granted that this is hopelessly inadequate and requires further elaboration, the efforts of some to condemn the Standing Order were stymied, on the grounds that that would amount to criticism of their sacred cow, namely J R Jayewardene's Constitution and its appendages.
Since the UNP leader affirmed this principle, and also refrained from speaking on the Impeachment Resolution, he continues to convince decision makers in government that he is the best possible Opposition Leader for the Government. This is myopic, because they think only in terms of popularity within Sri Lanka. Whilst certainly Ranil Wickremesinghe would fare disastrously in any electoral competition with the President, the same applies with regard to any other possible leader of the Opposition.