You are currently browsing the category archive for the 'The Care of Children' category.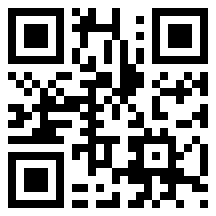 I was involved last week in a Round table discussion on Education for All – Challenges in South Asia, organized by Aide et Action, an NGO which implements excellent vocational training programmes in the south, and more recently, in the north of Sri Lanka. Its programme is entitled 'ILEAD', and is based on the assumption that students need to be empowered, not only with skills, but also with the confidence to take initiatives on their own.
Earlier this year I was privileged to attend an Awards Ceremony in Ambalangoda, along with the French ambassador, since the NGO is in France though it is now internationalized. The enthusiasm of the students, and also their commitment – in donating a computer to the Centre – was remarkable. More recently I gather the Centre in Vavuniya has had such a positive impact that the Commissioner General of Rehabilitation has requested their assistance for programmes for former Combatants too.
Their characteristically comprehensive background paper had a section on Sri Lanka, which deserves citing in full. While they make no bones about laying the blame for the breakdown in education in the North, and the consequent suffering of children, on the LTTE, they also describe clearly the problems that remain, and which it is the responsibility of government to resolve.
Read the rest of this entry »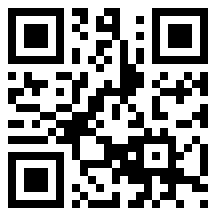 The President's Budget Speech had a lot of innovative suggestions about education. This is just as well, for this is an area in which we must move swiftly, if we are to reap the full fruits of development.
A balanced but trenchant criticism I heard recently of current economic policies is that, while infrastructure has been developed effectively, human resource development has lagged behind. That must be remedied for we must ensure equality of opportunity, even while promoting the private sector as the engine of growth.
In this regard, the example of the Ministry of Economic Development, entrusted to someone with no previous Parliamentary experience, but with a track record of proven practical capacity, suggests one way forward. Sri Lanka has not yet recognized that an Executive Presidency demands technocrats at the helm in areas of urgent concern. We suffer from a preposterous constitution, the only one in the world that confuses an Executive Presidential system with the Westminster model of government that abandons even any pretence of the separation of powers. However, the institution of a Ministry devoted to development has permitted concentration on results, without the need to work also on parochial political concerns in a particular area.
Read the rest of this entry »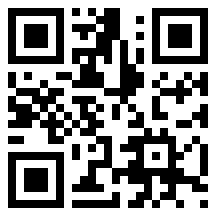 I have been wondering for some time about whether this column should also deal with the problems of university students. Last week, having found myself by far the oldest among the Sri Lankan delegates to a Conference on Indo-Sri Lankan relations held at Osmania University, and older too than most of the Indian participants, I realized I had to accept I was clearly of an age to think of university students, and indeed many lecturers, as children in need of care.
This feeling was exacerbated by the excellence of the presentations by the younger participants at the Conference. Whilst some older lecturers seemed to content themselves with jargon, the session I chaired had two very bright girls from Jawaharlal Nehru University who produced excellent and very practical papers on the Sri Lankan diaspora. They however were postgraduates, and from a place I have long known as a centre of excellence, admission to which is highly competitive. To my surprise they were equaled by two undergraduates from Patna University, who did a precise and well argued presentation on Indo-Sri Lankan trade relations.
I cannot imagine many Sri Lankan students doing as well. This is not because they are not equally capable. The problem is that we hardly stretch them, with many lecturers in many departments thinking that reading out notes to be copied constitutes teaching.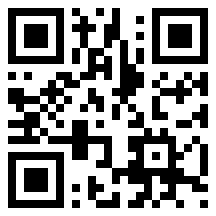 In a week of much depressing news, perhaps the most depressing was that presented under what seemed intended to be a triumphant headline. The headline read 'President resolves Uswewa Junior School teacher shortage', and the story was about how the President took steps to fill teacher vacancies in a Junior School in the Hambantota District.
Children from that school had been at Temple Trees, and one enterprising student had complained that there were no teachers for English or Science subjects. The President had directed the student to complain to the Southern Province Minister of Education and then issued orders to the Minister to take immediate steps to fill teacher vacancies in the school.
Assuming that teachers have now gone to the school, and will stay there, we should rejoice at the news. Any step to improve the education provided to children anywhere is a positive measure. But it is clearly completely unacceptable that there should be teacher shortages that can be resolved only if a child happens to be at Temple Trees and complains to the President.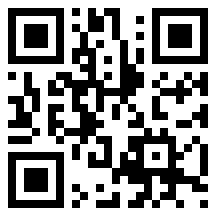 At the meeting last week of the Mutur Divisional Reconciliation Committee meeting, the Chairman of the Mediation Board reminded me of a suggestion made by the school principals I met during my last visit to Mutur. This was in 2008, while the conflict in the North still raged, but the East was limping back to normality.
The principals were from a Muslim school, a small Tamil school and a very small Sinhala school, all of which suffered from teacher shortages. They asked with one voice why they could not have a single English medium school.  Not only would that bring the children of a very fractured area together, it would give them all chances of a better future.
I pointed this out in a letter to the Ministry. I went further and indicated how it would help government by reducing costs, since far fewer teachers would be needed for one school than for three, each with few students. The teacher shortages endemic in a distant place like Mutur could also thus be reduced, with less headache for education officials who would have to fill up fewer cadres.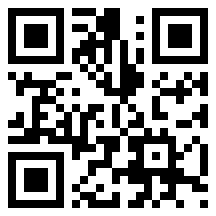 At the debate on the FUTA demands arranged a couple of weeks back by Eran Wickramaratne, perhaps the most telling complaint made by the FUTA head was about children in a distant village clustering in droves before dawn to get the bus to a school far away. That anecdote seemed to have nothing to do with the FUTA strike, though it should have been if the demand for 6% of GDP being spent on education was about results, rather than simply sloganeering. The failure to respond at all coherently to Eran's simple question, what should be done with the 6%, made it clear that policy changes which would lead to a better education system for all was not part of the agenda.
This was sad, because I am sure that some at least of those leading the strike are idealists, not concerned with the massive pay hikes that are being demanded on top of already large salaries. But the failure to analyse the root causes in the decline of our education system that they have highlighted, and to suggest radical reforms that ensure greater accountability, simply plays into the hands of those in the government sector who are satisfied with the status quo. I assume therefore that the strike will soon be settled, with yet another salary hike on top of all those the current government has granted so readily over the last few years, with no effort to deal with the problems of children forced to travel endlessly, to distant schools and to tuition classes, to make up for the failure of government to provide decent schools even in small towns, let alone in villages.
One of the reasons for this failure is the absence of coordination between the providers of the various services essential to a society committed to equal opportunities. Sadly it has not yet registered with our decision makers that good transport facilities are an essential component of a just society. It is useless providing schools and hospitals unless access to them is easy.