You are currently browsing the category archive for the 'Strengthening institutions and organizational capacity' category.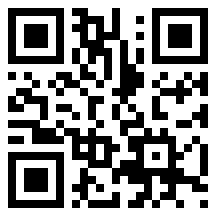 I wrote last week about the understandable irritation of the Minister of Education regarding media stress on mistakes in term test papers set by Zonal Offices of Education. He thought they should instead have been talking about much more important developments such as the introduction last month of a Technological Stream into schools. I agreed with him in principle, though I felt that mistakes in papers are not acceptable and he should reduce the possibility of this happening – and pressures on students – by allocating more responsibility to schools.
Last week I realized that, had the media really taken the new Technological stream seriously, as indeed they should, there would have been even more criticism of the Ministry. I found to my great disappointment that the manner in which this very worthy innovation has taken place means that areas that most need it have been left out. Up in the Gomarankadawala Education Zone, which covers four Divisions, Gomerankadawala and Kuchchaveli and Padaviya Sripura and Morawewa, there is not a single school which has started this stream.
I am not sure who decides how these benefits are conferred, but clearly the system is wrong if four of the most deprived areas in the country are left out. At the very least, the Ministry should have ensured that at least one school in every Division was assisted to get the programme going.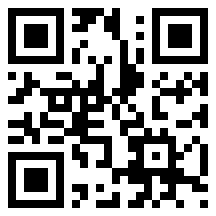 Coincidentally, after I had written last week about the complications caused by Zonal Education Offices setting termly examination question papers for schools, the Minister of Education himself raised the question at the fortnightly Parliamentary Group Meeting. He was hurt, understandably so, at the harsh criticism of errors in a number of papers set by a number of Zones.
His point was that there were many important things to think about, including obviously, most recently, the introduction of a Technological Stream for major public examinations. This is indeed a laudable development, though I cannot understand why the Ministry does not go further and promote a free mixture of subjects, with greater breadth as is happening in examination systems round the world which are being emulated in more and more countries. But while such innovations are beyond the scope of the Ministry now, given that its officials are stuck – and allowed to stick – in mindsets long superseded elsewhere, we must be thankful for small mercies such as the long overdue recognition of the importance of technology.
I sympathized with the Minister's irritation, especially when he pointed out that there were only three examinations that were important in a child's life, namely the Year 5 Scholarship Examination, and the Ordinary and Advanced Level Examinations. This is true, though it is a pity that the education system puts so much pressure on children at the age of 10, when putting more energy into ensuring that rural schools provide better services at secondary level too would be more equitable for all children.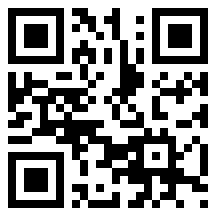 I was quite flattered recently when I was told by a former public servant, for whom I had the greatest regard, that I was probably the first politician since S W R D Bandaranaike to be so interested in Local Government. I am not sure that this is quite correct, not only because I am not really a politician, but also because I think President Premadasa did a lot of work in this field. But nevertheless it set me thinking on why the subject has not had the attention it deserves.
This is sad because other countries have moved forward significantly in this sphere. Indeed some of the hot air now being blown about with regard to India and its role in our introduction of the 13th Amendment would I think be dissipated if we looked at what India has actually done, since that Amendment was introduced, to bring government closer to the people.
The 13th Amendment came about quite simply because centralized government had been too distant from the people. While this was obviously the case with regard to the needs of minority communities, which also suffered because of exclusivist language policies, we should also remember that rural majority communities also suffered because of a majoritarianism that did not take the concerns of the marginalized into account. Hence indeed the two Southern youth insurrections.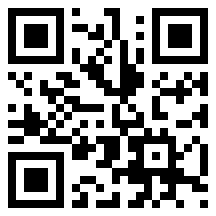 In addition to discussion of the role of oversight committees of Parliament in reducing corruption, two other important issues were raised at the Transparency International consultation with Parliamentarians, where structural reforms are required if corruption is to be reduced. One is an area in which the system we have increases the temptation, or perhaps even the need, to be corrupt.
This is our current electoral system, where those seeking election to Parliament, and indeed to any political body, have to campaign over a vast area, and combat members of their own party as well as the opposition. The obvious solution is to change the electoral system, but another method proposed was to have strict caps on election expenses, with funds provided by the state. I am not sure this will work, given the many ways in which money can be spent with no direct connection to the candidate, which indeed might increase corruption. But I was happy that the issue had been considered, and some sort of remedy thought essential.
The other structural problem we have is the vast size of the Cabinet. There may be no direct link between the plethora of Ministerial positions and corruption, but it certainly makes financial controls more difficult. In addition to the natural desire of any Minister to make a mark, which requires spending money, the number of Ministers means that Parliament cannot properly exercise financial controls over the Executive, since it is holders of Executive office who dominate Parliament and all its committees. Read the rest of this entry »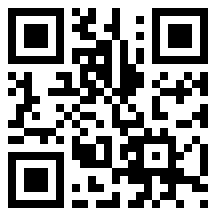 Following the discussion organized by Transparency International on the role of Parliament in reducing corruption, I thought that perhaps there was more I could and should do to strengthen this role. I had been complacent about the fact that I seemed to be the only one writing about the need for action, and urging the Speaker to reconvene the Committee on Standing Orders, to go ahead with the reforms that had been initiated way back in 2010. In this context I was pleased that the Chief Oppositon Whip, who represented the UNP on the Committee, agreed that he should have done more about this, and also that Eran Wickramaratne, who can be relied upon to pursue reforms without partisanship, asked to see the Standing Orders and what had been agreed on already.
But I realized then that I too had been at fault in relying on the Speaker to move, when he has so much else to do. I therefore checked the Standing Orders again, and found that any individual could give a notice of motion for the amendment of the Standing Orders' and that such a motion 'when proposed and seconded shall stand referred without any question being proposed thereon to the Committee on Standing Orders' which meant that that Committee would have to be convened.
I have therefore given notice of such a motion, suggesting changes to several areas in the Standing Orders, including the questions procedure and the manner in which impeachment procedures should be carried out. It may be remembered that it has been universally agreed, on several occasions, that the Standing Orders with regard to impeachment are inadequate, and various commitments have been made about amending them. However, despite the controversy over the recent impeachment of the Chief Justice, which illustrated practically what had previously been seen in the abstract, the matter has been forgotten.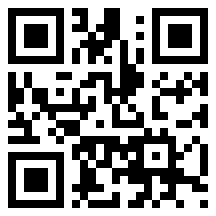 Transparency International recently held a workshop on how Parliamentarians could contribute to reducing corruption. Though it was mainly opposition members who attended, government too was represented, in the form of Rev Athureliya Rathana of the JHU, as well as Thilanga Sumathipala, Vidura Wickramanayake and Manusha Nanayakkara, apart from myself.
Much discussion centred around the oversight role of Parliament, following an informative introduction by former Auditor General Mayadunne. He noted that Parliamentary questions should be an important tool of ensuring financial probity, while there were several forms of Committees that could also do much to reduce corruption. Unfortunately, as almost all speakers noted, questions have little impact, since there are innumerable delays in answering most questions of consequence – while even more seriously, the Committee system in Parliament has almost completely collapsed.
We tried to correct the former problem in what proved the abortive attempt by the Committee on Standing Orders to amend them. With the full approval of the Speaker, we planned to introduce a provision that made prompt answers to questions mandatory, with a requirement that the Speaker call on the head of the Executive for remedial action if there were delays. Unfortunately this, like all our other suggestions, fell by the wayside when the Consultant Parliament had hired behaved foolishly, and drew an equally excessive reaction from a member.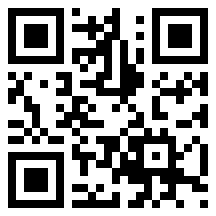 In his brilliant account of our current economic situation, delivered at the Liberal Party discussion on Economic Reform, Indrajith Coomaraswamy spent some time in discussing the budget deficit, and why it is particularly worrying in the current context.
He noted that the current account of the balance of payments has been in deficit since 1957, while the current account of the budget has been in deficit since 1987. He made it clear that it is not a new phenomenon that government has been borrowing to meet some of its recurrent expenditure and all of its capital expenditure over the last 25 years. But he also noted why Sri Lanka needs now to be even more worried than before about living beyond its means.
A budget deficit is a principal source of instability in the system. High budget deficits lead to inflation by creating excess demand. The inflation differentials between Sri Lanka and its competitors and trading partners that result exert pressure on the exchange rate. But, given the high import component in our basic consumption bundle, it is politically difficult to maintain a flexible exchange rate policy.