You are currently browsing the category archive for the 'Political Commentary' category.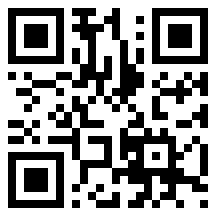 The impending visit of UN High Commissioner for Human Rights, Navanethem Pillay, can be seen as a great opportunity for the government to improve policies and practices as to Human Rights in this country. I can only hope that this opportunity will be taken, and that she will not instead be seen as a threat.
Unfortunately, some indiscretions early in her career have coloured our perceptions of her. Most notably, back in 2009, when the Council was discussing Sri Lanka at a Special Session initiated by the British – and sadly, it now seems from Wikileaks, supported by the Americans, even though at the time we thought the Americans still had the balanced approach to us they had evinced during our eradication of terror – Navi Pillay made a statement designed to put us in the dock.
She may well have believed what she said at the time, but even worse was her continuing condemnation after the Special Session had passed a resolution essentially endorsing the Sri Lankan position. At the next ordinary session she made a statement that seemed to challenge the Resolution passed by the Council. She was roundly rebuked for this by the Indian representative at Geneva, and I am happy to say that after that she did not do anything that could be considered improper.
The last couple of weeks have seen momentous changes. Basil Rajapaksa has been to Delhi and Shivshankar Menon to Colombo, reminding one of the very successful manner in which relations between the two countries were conducted during the conflict. Even before the visits, the President announced the long delayed elections to the Northern Provincial Council, a move that Basil Rajapaksa is reported to have described as 'a big victory in democratization'.
Given that Defence Secretary Gotabhaya Rajapaksa had come out swinging as it were against the 13th Amendment and Provincial Councils, this would suggest that the new situation represents a defeat for him, and a resurgence of moderation. But it would be a mistake to think that the viewpoint represented by Gotabhaya is either negative, or that it has been negatived. After all, it should be remembered that he was part of the troika (along with Basil and Presidential Secretary Lalith Weeratunge) who were responsible for relations with India during the conflict period, and he was at that stage perhaps the Sri Lankan in whom the Indians had the greatest confidence.
That was understandable, for he represented at that stage what I would call the pluralistic perspective in the Sri Lankan Defence establishment. In those days he made no bones about the fact that, while he was determined to achieve a military victory, he knew this was not enough, and it was up to the politicians to ensure a political solution.
Tragically, the TNA was not in a position to work towards this while the LTTE still survived, and sadly they did not immediately take advantage of the destruction of the LTTE to talk to government. I believe they were grossly misled at this stage by those elements in the international community that began to persecute Sri Lanka immediately with regard to war crimes, and unfortunately we did not use the good offices of India to engage in dialogue with them swiftly. Even though immediately after the conflict concluded India and Sri Lanka issued a joint communiqué that was eminently balanced and civilized – and not just Basil Rajapaksa but the President himself categorically made very clear commitments about the political solution envisaged – the TNA was sulking, and they were encouraged to sulk by some of the internationals who also bitterly resented our victory over terrorism. Read the rest of this entry »
Remarks by Prof Rajiva Wijesinha
At the introduction of the Child Centred Budget Analysis
Presented by the Child Rights Advocacy Network
together with the Ministry of Child Development and Women's Affairs and the Office of the Advisor on Reconciliation to HE the President
As the Moderator Dr Hiranthi Wijemanne said, this is largely about the views of those present, so I will be brief. This Analysis dwells on four areas, with regard to three of which, Child Development, Child Protection and Health, we can I think be relatively satisfied.
Though more remains to be done, we have certainly improved our record in all these areas, and I should note the excellent work being done now by the Ministry of Child Development and Women's Affairs, through its imaginative and caring Secretary, and the support he receives from the National Child Protection Authority and the Probation Department. In fact I have just come from a ceremony arranged by the NCPA to appoint representatives to every Divisional Secretariat, and I can only commend the commitment of the NCPA Chairperson, who is determined to establish consistent standards islandwide. I am sure the Ministry will issue guidelines to entrench the coordination this Analysis suggests must be improved, while also ensuring that remedial measures are taken where there are shortfalls.
With regard to Health, I think the contrast the Hon Sarath Amunugama drew with Education, is something we need to think of seriously. Clearly he believes, as I do, that we can be relatively proud of our record in Health, where it seems that year by year things are improving. Sadly, with Education the opposite holds true.
Perhaps the clearest test of a pluralistic outlook amongst Sri Lankans, to say nothing of basic decency too, is their response to the events of July 1983. Anyone fit to pass the test sees it as an aberration in Sri Lankan history, an outrage in which defenceless Tamils were systematically persecuted.
Those who offer excuses or play down the event seem to me morally repugnant. That is why, despite his comparative efficiency and honesty, I think Ranil Wickremesinghe would not be a suitable leader for Sri Lanka. His comments soon after the riots, when he played down their impact, and claimed that far worse things had happened to the Sinhalese because of the Bandaranaike policy of nationalization of businesses, were disgusting.
Since he also claimed that that policy had not affected businesses in the hands of minorities, he was in a sense parroting the Cyril Mathew line that was one of the reasons behind the attacks on Tamil businesses in Colombo, namely greed and the use of emotive racism to suppress competition. I can only hope that those politicians and decision makers now in government who are encouraging the Bodhu Bala Sena, and the shadowy forces behind it that are trying to knock out successful Muslim commercial enterprises, realize that they are repeating history and behaving just as a more callow Ranil Wickremesinghe did in his youth.
But while that sort of indulgence to the racists of 1983 was appalling, equally negative are those Tamil nationalists who play down the exceptional nature of what happened thirty years ago, and present it as simply something in a continuum of Sinhala persecution of Tamils. That is nonsense, parallel to the nonsense of those who do not recognize the exceptional nature of the LTTE, and use it to attack all Tamil politicians. We should not allow such obfuscation of the difference between Tamil political agitation and the terrorism of the LTTE. Read the rest of this entry »
Text of a Lecture given to the Masters Course at the Kotelawala Defence University
June 15th 2013
Ethnicity and Religion are perhaps the most obvious elements through which people distinguish themselves from each other. They are not the only ones, and sometimes elements such as caste and class become even more important in the emergence of reasons to limit association with others.
Fortunately we in Sri Lanka do not have too much experience of this, though we should constantly be aware that the phenomenon exists, and needs to be guarded against. What we do have, which keeps people apart even where there is the utmost goodwill, is barriers created by language. Sri Lanka is perhaps the only country in the world where those who have school leaving qualifications are not required to know a second language. The result is that many of our people are trapped in a monolingualism that stops them communicating, and hence associating, with others.
It was language that first led to the ethnic tensions that later erupted in terrorist activities. At the same time we should not forget that the only major crisis government faced between the communal violence of 1958 and its re-emergence 19 years later was because of caste and class resentments. The JVP insurrection of 1971 was about many youngsters who shared religion and ethnicity and language with those in power feeling that only violent revolution would resolve their problems. And though the JVP violence of the late eighties had wider political reasons, the areas in which the movement was strongest suggest continuing perceptions of caste and class discrimination.
To return to the language problems, they arose because Tamils felt that they had been reduced to second class status when Sinhala was made the only official language, through an Act that simply asserted this, without making clear how it was to be implemented in practice. That would have required explaining how those who did not know Sinhala would function, and clearly those who drafted the Act did not expect that it meant that those who did not know Sinhala would be rendered dysfunctional. But their carelessness and their callousness meant that nothing was spelled out, and the result was that an obviously unfair measure led to – and was used for the purpose of exacerbating – ethnic tensions.
I am grateful for the request to write about India and the 13th Amendment because, while I have referred to the subject in different contexts, it would be useful to assess precisely what Indian priorities are, and how we should respond to these. In doing this, we should be clear about the principles involved –
As Sri Lankans, our own national interest must come first. This includes both safeguarding the integrity and sovereignty of Sri Lanka and also ensuring that all our citizens can dwell contentedly in their country, with access to equal opportunities and full participation in politics and development.

As South Asians we must also recognize the important role India plays in the region. This means that, without any violation of our own interests, we must ensure that India does not come under undue pressure from any quarter because of us.
It is clear that we got into a conflict situation with India because we violated the second principle. While India could have reacted less aggressively, I believe the Jayewardene government must be held responsible for allowing India to come under pressure from two quarters. The first was pressure from Tamilnadu, because of what was perceived as, not just discrimination, but also violence against and oppression of Tamils.
The second set of pressures however was more worrying for India, as is clear from the provisions of the Indo-Lankan Accord. The Sri Lankan agreement then to ensure that foreign policy decisions took Indian interests into account (as spelled out with regard to Trincomalee and its oil tanks as well as broadcasting facilities to other nations) made it clear that Jayewardene's flirtation with America in the Cold War context had worried India deeply.
We must remember that those were days in which America saw India as a hostile element, and had no scruples about engaging in activities calculated to destabilize the country. Salman Rushdie's brilliant account of language riots in India in the fiftes, in which Tamilnadu hostility was the most aggressive, has a brilliant cameo in which he suggests the American contribution to street violence. And while obviously no direct causal connections can be diagnosed, there is no doubt that America would have been quite happy in those days for India to split up – and the obvious instrument of this would have been Tamil Nadu, with the longstanding American connection to the area, through missionaries in particular.
In discussing, as suggested, recent American moves on Sri Lanka and the Sri Lankan reaction, I am struck most of all by the failure of those in theory responsible for foreign policy to understand those moves. After the recent visit by Bob Blake, who had been ambassador here during the conflict period, and had a relatively positive if patronizing approach, I was assured by a senior External Affairs official that relations between Sri Lanka and America were excellent. He claimed that the negative reports in the papers were exaggerated.
Similarly, I was assured by those who claimed to have the ear of both the President and the Americans that there would be no American resolution against us in Geneva this year. Now it is conceivable that the Americans deliberately misled us, but I do not think that was the case. Not only from the pronouncements Blake made, but also from the comments made by both his successors, it was evident that criticism was the order of the day.
Why was this not understood, and why were we lulled into complacency? After all, there were several things we could have done that would have dealt with the more reasonable criticisms that were made, while also ensuring that the Americans would not find it so easy to build up a coalition against us. But we did nothing, and then affected surprise when not just the Americans, but a large majority in the UN Human Rights Council, came down on us like a ton of bricks. Read the rest of this entry »
Based on a talk given at the SF training centre in Kilinochchi – Part 1
Based on a talk given at the SF training centre in Kilinochchi – Part 2
In welcoming the initiative of the armed forces to get involved in communication, and in what might be termed Public Diplomacy, I noted how the failure to have planned coherently is apparent in the manner in which Development has been targeted in the North. Infrastructure has been created apace, and certainly we have done much to put in place the tools through which livelihoods can take off. But we have not worked systematically on the training that should also be provided to ensure maximum usage of the opportunities that are available. Thus, though we knew from the start that there would be much construction, no schemes were put in place in much of the Wanni to start vocational training for the purpose.
I still recall some months back having a discussion with a bright young man from the Ministry of Economic Development in Mannar, and pointing out that such training should have been thought of. He agreed, but it was obvious he did not think it was his responsibility to have thought of such things. He may have been correct, but it should have been someone's responsibility. It is precisely because that sort of holistic thinking is lacking in our much fragmented public service that I believe the forces have a role to play in promoting it.
Similarly, we have no systematic records of what has been achieved, and in particular the input of government and of local agencies into the process of rebuilding. We produce lots of glossy booklets, but we fail to produce clear pictures of actual outcomes. I am reminded then of what happened with regard to preparations for the displaced, when we had elaborate plans, which were clearly impractical. In fact they were used by our critics to say that we wanted wonderful facilities so that we could keep the displaced incarcerated for long periods. Much time then was spent arguing over the plans, and little was done, and it was only because of the enormous energies of General Chandrasiri, who was put in charge of the process a short time before the conflict ended, that Manik Farm was got ready in time to provide at least basic shelter to so many. I still recall him getting down to yet more work at dusk, when everyone else was packing up for the day, and the international community claimed it was not allowed to stay out so late. That to my mind was yet another example of the forces having to step in to salvage an operation that civilians – including experienced international aid workers, though the responsibility I should add was more ours – could, and should, have planned better. Read the rest of this entry »
Based on a talk given at the SF training centre in Kilinochchi – Part 1
Based on a talk given at the SF training centre in Kilinochchi – Part 2
A few weeks back I was asked to speak at a workshop arranged by the Kilinochchi Special Forces Commander on 'Information Operations and Civil Affairs'. It seemed an excellent initiative, and the concept paper sketched out several areas  civilian administrators should also have thought of. Sadly they don't, so it was left to the forces to think about
Communicating immediately and consistently with the community

Establishing and nurturing good relations with the media

Reinforcing support relationships with others

Describing and updating progress on the post-conflict peacebuilding effort

Gaining and maintaining a reputation as a trusted source of reliable information for the effected population

Implementing an information strategy that enhances operational credibility and effectiveness
I was deeply impressed by all this, for I have long argued that the remarkable achievements of this government are being nullified by its failure to put forward clearly its remarkable successes. I have also noted that the civilian branches that have, nationally and internationally, the responsibility of setting the record straight have failed miserably. That is why I feel strongly that it is time some of the efficiency which characterized the operations of the military through the conflict period, and beyond, were conveyed to those who have let down the country so badly.
When I talk of this government, I should make a distinction between achievements before the last General Election, and what happened afterwards. There is no doubt that, before government got a large majority in Parliament, its actions were much more effective.