You are currently browsing the category archive for the 'Disaster Dysfunction and Breakdown: Threats to National Sovereignty' category.
Two sources abroad have now brought to my attention a recent report on Sri Lanka produced by an organization called 'Country of Origin Research and Information'. Unfortunately both told me this was a report of the United Nations High Commissioner for Refugees. This is not the case, and indeed the UNHCR Representative in Sri Lanka knew nothing of the report when I called him on April 26th. He then looked further into the matter and sent me a note about such reports on the 27th, which repeated what the front page of the Report itself says, that the views in it 'are those of the author and are not necessarily those of UNHCR'.
It was kind of him to respond so soon, and I certainly do not think he should be blamed for the type of reporting that goes on. But it would be desirable for Sri Lanka, as a member state of the United Nations, to look into a situation that allows selective reporting about a country, reporting that seems deficient in accuracy, sensitivity and relevance. The UN should not spend enormous amounts of time and money on regurgitating prejudice that is not germane to its job. 
A couple of weeks back I wrote a piece about the International Centre for Ethnic Studies, and its effort to set up Sri Lanka as a country that had to be 'Protected' by those who considered themselves wiser and better than us. I was questioned then about bringing up old matters and, though I believe that we need to learn from the past so as to save ourselves in the future, I did wonder whether I was being paranoid in fearing threats from that particular quarter. Still, with Bradman Weerakoon back openly at the helm of ICES, it did no harm to be careful.
And then, just a week or so later, I was sent an account of a parliamentary committee in Canada that suggested constant vigilance was not just desirable, it was essential. The report also suggested I had been right to see more behind Radhika's plaintive cry that all was disaster when Sri Lanka, in accordance with Dayan Jayatilleke's expert interactions with the bulk of the diplomatic community in Geneva, defeated wholesale the efforts of some Western countries to put us in the dock after our victory over terrorism.
I was fascinated by Radhika Coomaraswamy's long essay on the 'Responsibility to Protect', which is I believe her first public attempt to defend her conduct in the whole sorry Rama Mani episode. Characteristically, there is no discussion of what she did then, she has instead engaged in a discussion of the R2P doctrine, which in itself is unexceptionable, as originally agreed by the United Nations.
That however was not the point of the Rama Mani episode, which occurred at a time when, as Gareth Evans himself has granted, he was trying to extend its application beyond what was agreed by the UN General Assembly. Understandably enough Radhika has completely glided over her own conduct at the time, though I suppose now that I have ample justification for going into that in detail. Meanwhile, as will be clear from recent information received about the manoeuvers of some individuals involved in ICES international partnerships, information that I had incorporated in a parallel article that deals with continuing threats to our Sovereignty, there is need of continuing vigilance.
The effort by Gareth Evans to focus attention on Sri Lanka as a situation ripe for invocation of the doctrine of the Responsibility to Protect was not an isolated phenomenon. To paraphrase Lakshman Kadirgamar, if this particular frosting on the cake was prepared in London or in Brussels, from where the International Crisis Group functions, the cake was one that had been baked at home.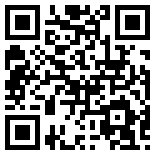 The guiding spirit behind the exercise was Rama Mani, who had been virtually imposed by Radhika Coomaraswamy as Director of the International Centre for Ethnic Studies. Radhika's contradictory pronouncements about the suitability of capable Sri Lankan researchers at ICES, such as Pradeep Jeganathan, suggested a determination to keep ICES functioning in terms of her own vision even after she had resigned to take up her current influential position at the United Nations.
Underlying the various efforts to interfere in Sri Lanka is a doctrine known as the Responsibility to Protect. In what might be termed its pure form this was accepted by the United Nations some years back, and certainly, given the excesses that seem to have occurred in some countries, such a doctrine is understandable.
What it amounts to is that, when crimes against humanity are being committed, the United Nations has a responsibility to intervene, to protect those who might be victims of such crimes. The doctrine was formulated after the massacres in Rwanda, with references too to what had occurred in Bosnia. However, mindful perhaps of the manner in which particular countries had interfered with others, without ensuring a broad consensus through the United Nations, R2P was formulated so as to ensure thorough consultation and clear broadbased agreement. Thus, while it represented a shift from the doctrine of national sovereignty, which is the foundation of the UN system, there are safeguards to ensure that any violation of such sovereignty occurs only in cases of obvious breakdown of internal responsibility.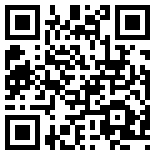 Amongst the shadowy figures dominating the Coffee Club, the gossip circle of international NGO personnel that propelled one of the early petitions against Sri Lanka presented to the UN Secretary General, was a man called Guy Rhodes. He headed a conglomerate of European NGOs called Solidar, which seemed to have swept up a great deal of the funding described as humanitarian assistance to the Sri Lankan people.
I first noticed Mr Rhodes when he spoke passionately against international agencies continuing, after they had been asked to leave LTTE dominated areas, to use the funds they had collected for the benefit of the people left behind. His argument was that, unless the agencies had continuing access, they would be in breach of the conditions their donors had laid down in granting them funding for humanitarian purposes. This seemed very odd, firstly because the other agencies did not seem to suffer from this constraint, and secondly because it was obviously wrong that donors should have inserted clauses into their funding agreements without the knowledge, let alone the approval, of the concerned government.
 Guy Rhodes did not seem inclined to let us look at the agreements he cited so confidently. We had previously pointed out to the Ministry of Foreign Affairs that many agencies, contrary to the blanket agreements they had signed, with that Ministry or others, simply did not bother to consult government, let alone get its approval, in gathering funding unto themselves to use in Sri Lanka. Of course it was partly our fault for not having set solid systems in place and demanding accountability, but in mitigation it should be noted that the UN had imperceptibly slipped into the role of coordinator of funding.
I believe this began with the Ceasefire Agreement, when the LTTE made it clear that there had to be mechanisms to control the two parties to the Agreement, which they kept insisting were on an equal level. Unfortunately the government of the day seemed to grant that, and so the idea spread that the UN was intended to hold the balance.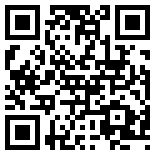 Perhaps the least insidious of the agencies which worked in Sri Lanka to substitute itself for National Sovereignty was OCHA, the Office for the Coordination of Humanitarian Assistance. This has been functioning in the country for just a few years now, having come in I believe after the tsunami, but it had soon converted itself into a central clearing house for much of the humanitarian assistance the country received.
 It did this through a mechanism termed the Common Humanitarian Action Plan, a phenomenon I first came across a couple of years ago, when I took over as Secretary to the Ministry of Disaster Management and Human Rights. The CHAP was supposed to be coordinated by our Ministry, but it turned out that we were largely ignored in its formulation. The procedure that had been followed previously was that OCHA held what it termed consultations with local stakeholders, presented us with a draft, and asked for our approval within a ludicrously short time.
As Head of the Peace Secretariat I had received some information about projects under the plan, but I found that nothing was forthcoming when I asked for further details. Some international organizations for instance, which seemed to have given rather a lot of money to strange entities in the North, claimed that these were recognized agencies, but these claims could not be substantiated. Of course our own mechanisms were shaky, with no clear procedures laid down about how local organizations should be registered and monitored, but it was sad to find out that OCHA was equally if not more incompetent about keeping records.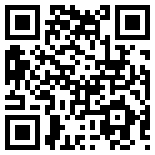 In a pamphlet on 'The Parliamentary System of Government' that was published during the Second World War, the British academic Sir Ernest Barker wrote that 'One of the great principles which the genius of France has contributed to civilization is the principle of national sovereignty'. The last few years have taught us much about this principle, and the need to be perpetually vigilant about those who seek to erode it.
In this regard I had assumed during the last couple of years that I would someday write an account of the manner in which Sri Lanka managed to maintain both its sovereignty and its unity, against all odds as it now seems. I had thought there was plenty of time to do this but, given the recent pronouncements of the Secretary General of the United Nations, who seems to feel that, provided he is talking only about his own personal predilections, he does not need to abide strictly by the UN Charter, it may be useful now to run through the various threats we have recently overcome. We need to be aware that these threats may continue in the short term, and it would help to be aware of the various directions from which efforts to control us may arise.
There are in essence five sources of threats to our sovereignty, apart of course from the major threat from terrorism. Sadly the rump of the terrorist forces will do their best in the next few months to rouse those sources, so we need to bring into the public domain the ways in which they have operated. Read the rest of this entry »