You are currently browsing the category archive for the 'Council of Asian Liberals and Democrats' category.
Presentation by Prof Rajiva Wijesinha Chair, Council of Asian Liberals and Democrats, at the first session of the Conference on Pluralism and Development In Asia: Issues and Prospects – November 5th 2011
Let me begin with the obvious. Pluralism is fun. Uniformity is not only dull, it is also destructive. We all need variety in our lives, we need different interests to keep our minds active. We need to explore new idea, and we do this best through experiencing and engaging with a range of perspectives.
But, in celebrating variety, those of us who are innately fascinated by novelty must also realize that this has its risks. Conformity provides certainty, and we need to remember that security is perhaps the most important of all emotional needs for humans, or should I say for all living beings. And familiarity inculcates security. We should not then underestimate the strength of the need to live amongst those who share language and religion and customs.
Two factors have contributed to institutionalizing this thrust towards uniformity in the construction of nation states. The first is the strength of revealed religion. This is most apparent now with regard to Islam, where the urge for conformity seems particularly invasive of individuality. But we have to remember that this is not a new phenomenon, and the great intermingling of civilizations that took place through the explorations of post-Renaissance Europe was often fuelled by a thirst to convert.
Welcome Remarks
I am delighted, on behalf of the Council of Asian Liberals and Democrats, to welcome all of you to this Conference on Pluralism and Development In Asia: Issues and Prospects. It is particularly significant that we are holding this Conference in Bali, which is an object lesson as it were in pluralism. It is a largely Hindu island in a predominatly Islamic country. Its Hinduism is eclectic and combines elements of Buddhism as well as animism.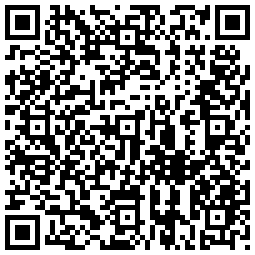 Speech of Prof Rajiva Wijesinha – Chairman, Council of Asian Liberals and Democrats at the award to Dr Chee Soon Juan of the Singapore Democrat Party – 
2011 Liberal International Prize for Freedom
Dr Chee, Members of the Singapore Democrat Party, the Council of Asian Liberals and Democrats and Liberal International – and indeed anyone else, if there be anyone here who does not belong to any of these concentric circles. The one person I know does not belong to our extended family is Jee Say Tan, and of course he does not belong to the Singapore Democrat Party in the same way as no President of Singapore has belonged to the People's Action Party. Having known him for longer than I have known anyone else in this room, 38 years in fact, having welcomed him as a freshman to University College in Oxford, I can only say how delighted I am that, as in those distant days, he has refused to conform.
Dr Chee I have known for a mere decade and a half, when he was setting out on his then very lonely struggle to liberalise Singaporean politics. As you know he suffered for this more than those who had engaged in oppositional politics in the period immediately preceding. At the time Singapore got its independence of course harsh measures were the norm, the Singapore government like its British predecessor jailing anyone who was even remotely committed to leftist politics.
The reason Dr Chee was treated so badly however was because he took on the Singapore regime on its own terms. Indeed he could have been a favoured son of that regime had he not believed that freedom is not only about economic freedom but also about political and social freedom. From a Liberal standpoint, asserting the importance of all freedoms, he exposed the pretensions of the People's Action Party.
March 13, 2011
H.E. Naoto Kan
Prime Minister of Japan
President of the Democratic Party of Japan
Your Excellency:
The Council of Asian Liberals and Democrats (CALD), whose Executive Committee currently convenes in Bangkok, expresses its deepest condolences and sympathy to the people of Japan for the loss and massive damages caused by the powerful earthquake and tsunami last March 11.
As part of the liberal and democratic network, CALD stands by the Democratic Party of Japan in leading the rescue and relief efforts and in addressing the vital and crucial reconstruction challenges that confront the country.
While the days ahead would definitely be difficult, we in CALD trust that under your leadership, the people of Japan will find strength and embrace hope in the midst of this terrible global disaster.
Sincerely yours,
Dr. Rajiva Wijesinha, MP
Chairman
Council of Asian Liberals & Democrats
A small contingent from CALD met CALD Honorary Individual Member, Nobel Peace Prize Laureate, and democracy icon Daw Aung San Suu Kyi in her lakeside house in Yangon last 31 January 2011.  Prior to this, the CALD delegation also had a meeting  with party officials of the National League for Democracy.  Read the rest of this entry »
CALD resolution expressing concern over the recent proclamation of the Cambodian National Assembly to strip the Hon. Sam Rainsy of his parliamentary seat and calling for the restoration of his mandate as an elected Member of Parliament
"This shows that power in Cambodia is becoming more and more absolute and more and more illegal."
– Hon. Sam Rainsy
Leader of the Cambodian Opposition
CALD resolution reaffirming its support for Daw Aung San Suu Kyi's call for meaningful and inclusive political dialogue; recognizing the National League of Democracy as the legitimate voice of Burma's democratic opposition; and recommending the establishment of a Truth and Reconciliation Commission.
Report to the Executive Committee of the Liberal Party of Sri Lanka On a visit to Liverpool to attend the Conference of the Liberal Democratic Party of Britain – 18th to 22nd September 2010.
The visit to Liverpool had been arranged by the International Affairs Department of the British Liberal Democratic Party for the Council of Asian Liberals and Democrats. It was funded by the Westminster Foundation, a cross-party organization intended to promote democracy internationally.
As Chairman currently of CALD, I led the delegation which included representatives of all 9 Asian member parties. In addition to attendance at Conference events and fringe meetins, briefings had been arranged for us with significant individuals, including two Lib-Dem Cabinet members (Vince Cable and Chris Huhne) and their Junior Minister in the Foreign Office (Jeremy Browne), the former leader Paddy Ashdown, and the Head of the Committee on Development Assistance in the House of Commons (Malcolm Bruce). Two of these I had known before, including the Minister for Energy, who was a contemporary at university. Malcolm Bruce had visited Sri Lanka as part of the delegation led by Des Browne which had been sent by the last government, and had in an interview made clear that conditions in Sri Lanka were much better than had been reported in Britain beforehand.
We also attended the International Reception, and were introduced to the Deputy Prime Minister, who spent some time with me as well as with the Acting High Commissioner for Sri Lanka, and who seemed as interested in a new relationship with Sri Lanka as the Prime Minister had been when I met him a few months back. This may not be the case with the Deputy Liberal Leader, Simon Hughes, who had been harshly critical of Sri Lanka previously, but I was able to talk to him at length in a private meeting, and have sent him much material which will I hope convince him that the statements in his current motion on Sri Lanka are erroneous. I was also able to correct some misapprehensions amongst other delegates, including an MEP I had not known earlier. I should note that most criticism, on the part of the Liberals at least, as opposed to more politically biased Labour Party members, was due to a lack of information. The Actg High Commissioner is doing much to correct this by constant engagement with all those willing to listen, and this is certainly the case with the Liberal Democrats.
Selyna Peiris, President of the Sri Lankan Liberal Youth organization, was elected Chair of the Asian Liberal Youth Caucus, which has been established in affiliation with the Council of Asian Liberals and Democrats.
Ms Peiris received her first degree from the University of Hull, and has Masters degrees in Law from University College, London and in Advanced International Studies from the Diplomatic Academy in Vienna. She is currently completing her Attorney's Exams in Sri Lanka, while working in a legal firm and in humanitarian assistance.
Ms Peiris was previously the Sri Lankan Liberal Party intern with the Alliance of Liberals and Democrats for Europe at the European Parliament in Brussels. The Secretary General of the Sri Lankan Liberal Youth, Chamil Prasad, will take up another internship in Brussels later this year.
Ms Pieris was accompanied to the Youth Caucus meeting by Mr Upai Saddhnanda, who has been working on workshops in liberal democratic principles for young people in the Eastern and Southern provinces, based on an initial initiative of the National Democratic Institute. Despite the conclusion of that programme, the Liberal Youth group hopes to continue with such initiatives, in particular in the context of national reconciliation and the expansion of opportunities for young people nationwide.
The Sri Lankan Liberal Party is the current Chair Party of CALD, and Prof Rajiva Wijesinha, Chairman of CALD, delivered the keynote address at the inaugural meeting of the Caucus held in Kaohsiung, Taiwan, from 18th – 20th August 2010.
An extract from that address, along with the introduction to the Liberal Youth of Sri Lanka, given by Ms Peiris in her first address to the caucus can be viewed below
Selyna Pieris – .http://www.liberalparty-srilanka.org/news-and-reflections/7-speeches/36-selynapeiris.html
The CALD Youth Caucus 2010 proceedings can be viewed on Twitter at http://twitter.com/asianliberals
Speech at the felicitation of Senator Jovi Salonga by the
Philippine Liberal Party and the Council of Asian Liberals and Democrats
On the occasion of the inauguration of
Philippine President Benigno Aquino III
By Prof Rajiva Wijesinha
Chairman of the Council of Asian Liberals and Democrats
Let me begin by thanking the Philippine Liberal Party, and so many of its Presidents gathered here, for sharing such a memorable occasion with your fellow members of the Council of Asian Liberals and Democrats. Today is really a great day for us external  delegates because, while all of you members of the Philippine Liberal Party  have had the pleasure of knowing and listening to Senator Salonga previously, some of us knew him before only by reputation. When I was young, many years ago, we had certain icons of Asian Democracy and, amongst these, all the names that we heard of during the struggle against the Marcos regime have always reverberated in my mind.
So it is an extreme pleasure today to have been able to meet one of the shining stars of that time. And then, a few years later, following the replacement of Marcos by President Corazon Aquino, we also had the situation where, after the restoration of democracy, many of us thrilled to the struggle for national liberation which still continued. At that time the name of Senator Salonga became synonymous with the decision of the Philippines to ask the Americans very politely to leave the bases they had owned here previously. And let me say that I think those steps were very important, because what I might call the more civilized nature of western engagement with the third world springs from decisions like that. You remember the support which was highlighted  today that America gave to regimes like that of President Marcos in the old days when democratic values did not matter in comparison with partisan support, In such a context we had to say that we wanted more from what was supposed to be an alliance, we need to work with you, but we need to work with you on our terms, not on yours.