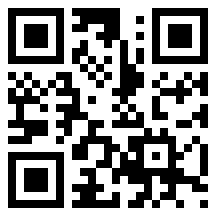 I wrote some weeks back about some welcome proposals for Reform decided on at the Parliament Advisory Committee on Education. I will now look at some other proposals that are also welcome, though I have written as follows to suggest they should be fleshed out in an imaginative fashion to ensure effectiveness.
a. 1.2.9 & 7.8 – The Principal is the backbone of the school, and should be empowered to decide on expenditure. Strengthening Principals and allowing them to run the school without constant reference to Education Offices is vital. However this should be accompanied by clear guidelines as to administration and accountability. Appointing an Administrative Secretary (4.2.4) to each school is an excellent idea, but there should be very clear job descriptions, and performance contracts for both the Principal and the Secretary. A strong School Development Society should be established, but with strict provisions against financial involvements, with heavy penalties to prevent contractual connections. Accountability should also be increased through reports to Grama Niladhari headed committees and through these to the Women and Children's Units of Divisional Secretariats.
b. 1.2.15 – Private sector participation in education is desirable, with appropriate quality controls. This should be encouraged at all levels, including the training of teachers. The opportunity to teach in state schools should be subject to certification through state evaluation, but private and non-profit agencies should be encouraged to set up teacher training institutes, in particular for Science and Mathematics and Languages, and for English medium teaching.

c. 2.1.5 – An institution should be developed to promote professionalism in teachers. This is essential, but whether yet another institution should be created is a question. Rather that responsibility should be assigned to the Research and Development branch of the National Education Commission, which should incorporate professionals rather than relying only on members of the teaching profession to decide what makes a good teacher. Officials responsible for education must realize that the quality of their products is best judged by society and future employers, not by the producers themselves.
d. 2.1.13 – Textbooks should be available for purchase in the open market. This provision should be accompanied by competition with regard to textbooks, since the current monopoly has proved expensive, while students do not always get good textbooks. Professional publishers, including international ones, should be encouraged to produce textbooks in line with local syllabuses. Initially these can be used as supplementary readers, in fulfillment of the recommendation regarding classroom libraries (3.2.3)
e. 2.1.14 – National Colleges of Education should be upgraded. This is essential, but it makes no sense to think in terms of a four year degree course. Rather, after two years of intensive training, students should start teaching with capable mentors, and should develop initiative and problem solving skills, which will be tested in the field and through analytical case studies. They should while teaching follow weekend courses at Teacher Centres in English and Computing and Counselling, and other skills necessary for professional development.
f. 3.3.1-5 – Parents should decide on the mother tongue of children, and English medium should also be permitted on this basis. Secondary education should be bilingual and all teachers should be able to teach in English as well as another language. There seems to be some contradiction here with an earlier proposal (1.2.7) that English can be taught as the link language. This should be clarified, preferably on the basis of allowing choice by parents in the best interests of the child, and with the proviso that all children must qualify in at least two languages at the Ordinary Level Examination. Principals must be responsible, provided sufficient teachers are supplied, for ensuring students are able to communicate in at least two languages, and entrance to universities should require two languages in addition to mathematics.
g. 3.10.1 – The school environment should be attractive and learner friendly. This should involve school gardens, the upkeep of which should be undertaken by students. Other extra-curricular activities should include developing the profile of the school through the electronic media where possible, and social service projects with reference to community needs. For this purpose the twinning of schools should be encouraged, with emphasis on building links with students of different communities.
h. 4.3.3. – Assistance should be on the basis of MOUs. This is desirable for transparency as well as clarity of purpose, but government must encourage aid programmes, and in particular the use of volunteer teachers from other countries for English and other subjects for which external inputs are useful. Education Ministries must establish an office to actively seek international cooperation, and target this at schools in need, though without discouraging schools that have developed links on their own, or which have active Past Pupils' Associations in Sri Lanka or abroad.
i. 5.1.6 – All teachers should be proficient in English. To ensure good teacher training in English, it is essential to have good trainer training programmes. This was envisaged when the National Institute of Education was started, with a Higher Institute of English Education producing high quality English Trainers. Such an institution should be set up again, with provision to re-employ on a contractual basis those members of staff still available, and can revive institutional memory about the programmes conducted in that earlier period. They should also be entrusted with developing English Teacher Training programmes and General English programmes for other teachers, with follow up activities at Regional English Support Centres.
j. 8.8-9 – Students taking vocational and related training programmes in schools should have ready access to further training and obtain diplomas and degrees based on these foundations. Internship programmes in work organizations should be encouraged. Such qualifications should be made available by public and private and non-profit institutions. State universities providing qualifications in technical and vocational education should adopt a modular approach and give credit to courses offered by other institutions, subject to quality controls. School based courses would thus provide foundations for extra mural degree courses that would include practical training and work experience components.
The Island 15 Jan 2013 – http://www.island.lk/index.php?page_cat=article-details&page=article-details&code_title=70437