Daily Archive
You are currently browsing the daily archive for June 30, 2014.
June 30, 2014 in The Care of Children | Tags: children, counselling, Divisional Medical Officer of Health, divisional secretariat, German Social Democratic Party, government, grama niladhari, Grama Niladhari Division, Grama Niladharis, Health Ministry, Juvenile Offenders, Learning Disabilities, Magistrate's Court Registrar, Ministry of Child Development, Ministry of Child Development and Women's Affairs, Ministry of Education, Ministry of Social Services, National Child Protection Agency, NCPA, Probation Officer, psycho-social support, Social Care Centres, social services, Social Welfare, Women and Children's Units | Comments closed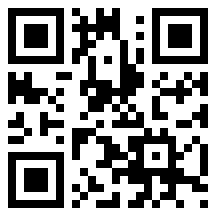 What I think of as the brilliant idea of the Secretary of the Ministry of Child Development and Women's Affairs to set up Women and Children's Units in Divisional Secretariats did have a precedent in what were termed Social Care Centres. These were set up in tsunami affected areas to coordinate the work of all agencies concerned with social service. Though they were comparatively few in number, and some have ceased to function, the successful coordination efforts that many brought to bear would provide useful lessons for the new Units. Indeed, in recent visits to the East, I have found that some still function, which will facilitate the coordination needed.
They had developed an operations manual that can be used to develop procedures, bearing in mind the difference between the DS Office and the SCC in fulfilling the needs and the rights of the people. Joint ownership of this model between the Ministries of Social Welfare and of Child Development should be developed, with officials of the former also being active members of the Units.
The resources the Government can make available must be known by the community, and these should not be diminished. Technical gaps with regard to delivery should be narrowed by developing models and setting up partnerships between academics and practitioners. The model must also be promoted and officer profiles developed so that working in it will be attractive to diploma holders and graduates of social work. The public image of the social work professional must also be raised.
Read the rest of this entry »