Monthly Archive
You are currently browsing the monthly archive for May 2014.
May 2, 2014 in The Care of Children | Tags: central government, Child Care Services, children, children's rights, Department of Probation, FHB, government, Health Ministry, Mental Health Division, Ministry of Child Development and Women's Empowerment, Ministry of Social Services, National Child Protection Authority, national policy, NCPA, Protection for Women and Children, rehabilitation, Social Care Centres, social services, Women and Children's Units | Comments closed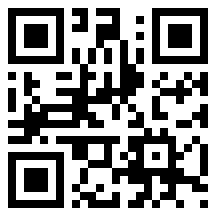 The outcome of an informal consultation on promoting the Rights of Children held recently, with the Secretary to the Ministry of Child Development and Women's Empowerment in the chair, was a discussion document to assist with the formulation of policy in this field. The care of children must be part of a comprehensive programme with the basic goal of empowering all elements in society that need protection and additional support.
Though Sri Lanka achieved great success in providing universal health and education at the period of independence, social services lagged behind. They were provided in terms of the patronage approach that governed Poor Law in Britain in the previous century. The vulnerable were treated as a species apart, with institutionalization and punitive measures being implemented instead of rehabilitation. This last is needed to develop the potential of those who had suffered from lack of equitable opportunities.
To ensure comprehensive and positive coverage of vulnerable sections of society, coordination between the Ministries of Social Services and of Child Development and Women's Empowerment is essential. This also requires regular consultation with local professionals, as well as the informed involvement of provincial agencies in terms of their responsibilities, to develop a truly national perspective. Women and Children are amongst the most vulnerable sections of society and mechanisms to ensure a level playing field for them are an essential part of the social services government should provide. Interventions for other vulnerable groups will also involve services that are particularly important for women and children, ranging from counseling to employment policies based on equity and furthering the talents and capabilities of all.
Read the rest of this entry »