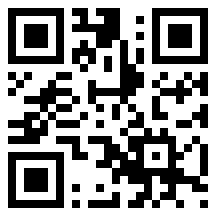 The Secretary to Parliamentary Consultative Committees sent me earlier this month the latest Report of the Special Consultative Committee on Education, asking for observations. This had happened previously, with the previous version of the Report, but they forgot to write to me. I did respond hastily, when I got that Report, only to find that I was the only Parliamentarian to have done so. However, since other Parliamentarians told me they had not got the Report at all, I am not sure that I can fault my colleagues.
Be that as it may, I thought I should this time write comprehensively, welcoming the many positive suggestions in the Report, and noting other areas where further reforms are desirable. I will begin here with the first schedule to my reply, which looks at areas in which the Report suggests excellent measures which should be implemented as soon as possible. They represent a consensus of all Parliamentarians, so there is no reason for diffidence or lethargy
I hope therefore that all those interested in education and the need to provide better services to our children will take up these proposals and urge swift action. I should note, since I am sure many will be concerned with other areas that are equally important, that the Report covers much ground, and they will find that other areas are also addressed. The classic vice of belittling some benefits that seem less important should be avoided, though there is every reason also to request action with regard to benefits that seem more important.
I mention here therefore only some proposals that seem to me most welcome. The first highlighted sentence notes what the document has proposed, and in each case I have fleshed out the suggestions in a way that I hope will make them even more productive.
1.2.13 – Making co-curricular activities compulsory. Teachers should be expected to guide such activities, and contracts for teachers should include this in future. Every teacher must contribute at least once or twice a week for three hours to co-curricular activities. This should also be enforced for teachers in service now who seek transfers to urban schools.
1.2.18-20 – Better counseling services, including psychological counseling,must be available in all schools, and in particular for adolescent children. For this purpose education offices should coordinate training and deployment programmes with the Ministry of Health.
2.1.10 & 11 – Exam results should be issued in at most 10 weeks and stress because of exams should be minimized. The practice of Provinces or Zones setting termly or even annual exams should be stopped, with the responsibility of ensuring that syllabuses have been satisfactorily covered reverting to the Principal, with the support of the staff and the School Development Society. The number of subjects examined through public examination should be reduced, since competitiveness is unnecessary when future progress does not depend on comparison. If exam results are issued as required, Advanced Level classes should begin in the second term at latest, and the Advanced Level examination should be held in the first ten days in April, to minimize the time students now waste.
2.2.4 – Zonal Education Offices should be abolished and Divisional Education Offices strengthened, to be coterminous with Divisional Secretariats. If these are properly manned and equipped, there is no need to introduce District Education Offices, which simply introduce another layer of administration. Responsibility is best monitored at Divisional level, while accountability should be at Grama Niladhari level to promote community ownership of schools. The proposed School Development Societies should report through Grama Niladharis to the Divisional Women and Children's Unit, in which Divisional Education Officers and the Divisional Medical Officer of Health should participate.
3.11.4 – Private tuition during school hours should be banned, and students banned from attending such classes during school time. I believe we should go further and ban tuition altogether. If this is not possible, it should be banned during weekdays, and teachers should be banned from giving tuition to students whom they teach in school.
5.1.12 & 13 – Regular refresher courses should be held for teachers, and these should not be held during school hours. The Training Colleges and Teacher Centres (and Regional English Support Centres) that conduct these courses must function during weekends and during school holidays, and run a specified number of courses of different lengths in each calendar year. Increments for teachers should be subject to them having attended at least five days of such refresher courses each year.
5.5.3 – All teacher appointments should be school based. The idea of transfers should be abolished. Vacancies should be advertised in a provincial education gazette each year, and teachers should be entitled to apply for such vacancies. They may take up such positions, with full continuity of service, only if the vacancy their move creates is also filled. Otherwise they would be expected to resign and commence service anew.
5.5.22 – Teachers serving in difficult areas should be given residential facilities. Other incentives may not be essential, but allowances for participation in extra-curricular activities beyond the basic requirement should be provided, and they should be encouraged to become community leaders in such difficult areas.
8.3 – Vocational Training programmes should be started within schools. Such programmes could be conducted as suggested when school is not in session for youngsters who have left school, but they should be open also to those in school who wish to enhance their skills and increase their options with regard to employment. Such programmes should also include soft skills including language and communication skills, and personality development.
8. 6 & 7 – A preliminary programme including management and entrepreneurship should be conducted, including internships with work organizations of the area. The Vocational and Technical Training University, and one or more others, should be encouraged to develop external degree programmes on a modular basis, with credit given to such programmes conducted at school level.