You are currently browsing the daily archive for May 25, 2014.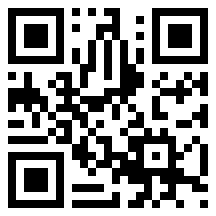 This false optimism, which is based on the assumption, which is quite contrary to the indications he has given, that the President wants to do none of the things he promised, has extended now to assuring him that all will be well after the Indian election, and we ourselves do not have to do anything to improve our situation. I am reminded then of J R Jayewardene twisting and turning in the years between 1983 and 1987 as he avoided action, and was forced gradually to concede, but always doing too little too late. So I wrote once that he assured us that there was a pot of gold at the end of the rainbow, during his discussions with India in 1986, but in the end the rabbit he pulled out of his hat was General Zia ul Haq. The idea that the Ministry of External Affairs has tried to convince the President that Mr Modi will play Santa Claus is preposterous, but I fear that that is the type of advice and advisors the President has to put up with.
All this is based on the assumption that somehow we can avoid implementation of the 13th Amendment. Because the advisors believe that subterfuge will win the day, no attempt has been made to analyse the 13th Amendment, see if anything in it is potentially dangerous, and then develop mechanisms to avoid those dangers. Instead we are doing nothing about the vast areas in which the strengthening of local administration – and concomitant local accountability – would immeasurably benefit the people.
The President I think understands this, for he was very positive about the ideas I suggested be discussed at the negotiations government had with the TNA. But the history of those negotiations makes it clear why we are in such a mess. The President put me promptly on the delegation when I pointed out there had been no progress over the preceding three months, and in the next three months we saw much progress, in part because I insisted on meetings being fixed on a regular basis. The government also put forward suggestions of its own, that I had proposed, whereas previously it had simply listened to what the TNA put forward, and then failed to respond despite promises.