You are currently browsing the daily archive for May 18, 2014.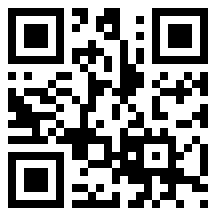 I will return to the continuing failures of our foreign policy over the last five years, but first I should address the more serious issue, of how our military victory in 2009 has also been so thoroughly undermined. Five years ago it seemed impossible that the LTTE could be rebuilt, certainly not within a few years. But we are now told that there is a serious danger of an LTTE revival, and the more overt expressions of the security paraphernalia, removed to the joy of the populace after the war, have now been restored. Three individuals were killed recently in Vavuniya North, and we have been told of the seriousness of their efforts to revive terrorism, and this has led to checkpoints being reintroduced even in the East.
The story is treated with a pinch of salt in several quarters, with questions as to the failure of government to identify the policeman who was supposedly shot at, the absurdity of a terrorist hiding under a bed breaking through a cordon of police, the failure of the army which was in attendance in Dharmapuram at the time to deal with the problem, the ridiculousness of the suspects retreating to an area where the army was engaged in exercises. But there is no reason to assume the military have concocted the story, and indeed I was convinced of the sincerity of its representative who came to me with details of what was going on – though I should note that sincerity in those who believe a story is not proof of its actuality.
I do realise that there are now a range of elements in the military, and the enormously decent professionals who fought the war have less influence than those who follow the more occult practices of the West in countering terror. But even they must surely realize that what happened recently is an admission of incompetence greater even than that which created the Taliban and Al Qaeda as forces of immense power. My interlocutor told me that the vast majority of the people in the North were sick and tired of terrorism, and – as perhaps the only parliamentarian from the South who visits regularly for free interactions with the populace – I certainly believe him. But in that case, how on earth can there be a serious threat of an LTTE revival?