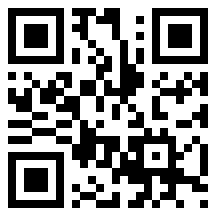 One of the main problems faced by officials involved in the care of children is the lack of precise structures with aims and reporting mechanisms. The task of the NCPA and the Probation Department, whether they are combined or simply work together coherently, involves several dimensions. They must deal with the real needs of children and families instead of being governed by archaic concepts of control. They must understand their responsibility for policy, and ensuring accountability, without dissipating energies on service delivery, which should be left to local officials.
For this purpose they must ensure structured linkages, with other central ministries as well as provincial bodies, and promote multi-disciplinary networking, This requires strong community representation and linkages, withe staff employed on the basis of appropriate skills, with mechanisms for constant training.
The other institution within the Ministry of Child Development is the Children's Secretariat. Currently this concentrates on children under 5, but its responsibilities should be extended to cover all children. Though other government agencies will provide education and health etc, the Secretariat should promote children's rights in the fullest sense, and ensure holistic development. Its officials should liaise with officials at Divisional level to monitor progress and satisfactory delivery of services, and conformity to national standards. They must liaise with officials of the Ministries of Health and Education to develop guidelines for action and appropriate areas for intervention.
All agencies should recognize that the family and the community are central to the wellbeing of children. Involvement of the community in child protection and development must be encouraged, with constant consultation. Space must be provided for the relatively deprived to meet, analyse issues and identify solutions. Alternative service provision should be pursued whilst ensuring conformity with national standards. Local family support measures like fostering, day care and other ways that the community can help each other to raise children must be promoted.
Officials should have fixed case loads, to avoid overload. Coordination might be enhanced if different geographical areas of responsibility were allocated to each officer within the Division. This would be for monitoring, with professional interventions by the official with technical competence. Thus, for a select number of Grama Niladhari Divisions, the Probation Officer could liaise with the GN and the local community, but would draw the attention of the Child Development Officer to cases of children whose development was adversely affected, and so on.
The following duties were recommended –
Childhood Development Officer
To ensure health and nutrition requirements are monitored as recommended by the Ministry of Health.
To ensure pre-school facilities and monitor the qualifications and input of staff.
To liaise with primary schools to ensure schooling for all, and recommend mechanisms to assist children with learning disabilities.
To liaise with education officials to ensure that teacher cadres are filled and all students have access to quality teaching in all subjects.
To liaise with principals to promote extra-curricular activities in schools, and develop skills and attitudes that will support the child when entering the world of work.
To monitor facilities in schools and liaise with authorities to ensure satisfactory physical plant (availability of toilets and playgrounds in particular), teacher availability, and extra-curricular activities.
To promote community involvement in the development of children, and encourage accountability to the community of service providers.
To encourage community support for extra-curricular activities and leisure activities for children.
Probation Officer
To support children involved in Court action, and ensure progress of cases so as to minimize harm to children.
To monitor the welfare of Children in care, and ensure that Children's Homes adhere to required standards through regular inspection and reporting.
To develop awareness in the community and those responsible for children in care, whether in homes or through foster parent schemes, of the needs of children and the responsibilities of society towards them.
To liaise with schools to investigate cases of dropouts, and take remedial action including counseling of both children and parents.
To promote appropriate education and training for children in care, with alternatives leading to productive employment for those missing out on regular schooling.
To promote involvement of the community in the protection of children.
Child Rights Protection / NCPA Officer
To monitor, including through village level Vulnerability Indices, the situation of single parents and provide support for the needs of young children.
To liaise with school authorities and ensure mechanisms to protect children from abuse and remedial action, including psycho-social support.
To raise awareness with regard to threats to physical and emotional wellbeing, and ensure availability of counseling and support.
To monitor the situation of children at risk of neglect or abuse and provide appropriate support.
To receive reports from relevant officials, as well as Police Women and Children's Desks, and recommend action to improve services, including training and better coordination with other agencies.
To liaise with Divisional Health and Education authorities to ensure adequate services for all areas in the Division.
To ensure the availability of competent counselors and adequate psycho-social support.
To raise awareness amongst officials and the community as to the rights of children and potential threats.
To ensure involvement of the community in the promotion of the wellbeing and the rights of children.
To coordinate work in Grama Niladhari Divisions, through allocation of specific responsibilities for geographical areas to all members of the team, with provision for collating information and ensuring provision of professional support.
Women Development Officer
To monitor, including through village level Vulnerability Indices, the situation of women in need, and provide and facilitate support.
To develop Women's Groups that will provide support, whilst encouraging productive employment and self-reliance.
To promote appropriate training, including in soft skills and personality development, to facilitate appropriate employment as well as entrepreneurship.
To help in the establishment of Women's Cooperatives, and obtaining micro-credit to develop local initiatives.
The Island 16 Dec 2012 – http://island.lk/index.php?page_cat=article-details&page=article-details&code_title=68474