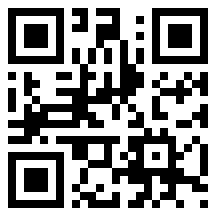 The outcome of an informal consultation on promoting the Rights of Children held recently, with the Secretary to the Ministry of Child Development and Women's Empowerment in the chair, was a discussion document to assist with the formulation of policy in this field. The care of children must be part of a comprehensive programme with the basic goal of empowering all elements in society that need protection and additional support.
Though Sri Lanka achieved great success in providing universal health and education at the period of independence, social services lagged behind. They were provided in terms of the patronage approach that governed Poor Law in Britain in the previous century. The vulnerable were treated as a species apart, with institutionalization and punitive measures being implemented instead of rehabilitation. This last is needed to develop the potential of those who had suffered from lack of equitable opportunities.
To ensure comprehensive and positive coverage of vulnerable sections of society, coordination between the Ministries of Social Services and of Child Development and Women's Empowerment is essential. This also requires regular consultation with local professionals, as well as the informed involvement of provincial agencies in terms of their responsibilities, to develop a truly national perspective. Women and Children are amongst the most vulnerable sections of society and mechanisms to ensure a level playing field for them are an essential part of the social services government should provide. Interventions for other vulnerable groups will also involve services that are particularly important for women and children, ranging from counseling to employment policies based on equity and furthering the talents and capabilities of all.

The Secretary to the Ministry of Social Services was away on the date of the consultation, but sent a representative and, at a subsequent meeting together with the Secretary to the Ministry of Child Development and Women's Rights, it was agreed that the document to be prepared should cover areas for which that Ministry was responsible. This was vital since clear guidelines with regard to the provision of social services have not been formulated, let alone entrenched. This document will therefore outline policy suggestions and guidance for delivering a social care system that provides care equally for all, while enabling people to retain their independence, control and dignity.
It is also necessary, since Social Services and Rehabilitation, including Probation and Child Care Services, are devolved subjects, whereas National Policy remains the responsibility of the Central Government, to suggest guidelines for effective action. In formulating policy, with due consultation of local concerns, the State must also ensure its fulfillment, whilst strengthening local mechanisms to undertake day to day implementation. Monitoring is essential for this, and training for satisfactory delivery of services on a consistent basis. Standards for social care and protection must be disseminated to the community as well as responsible officials, without Provincial variations. Coordination between the Centre and Provinces is essential to ensure effective monitoring, and an evidence base which is continuously updated. This should be accompanied by national commitment to address resource gaps between provinces in the provision of social services, as provincial variations must be avoided.
Structures
The Ministry of Child Development and Women's Empowerment is responsible for policy with regard to the holistic development of children. This includes protection and the strengthening of the rights of children. It also includes ensuring that services provided to children are of the highest standard possible, on the basis of the best interests of the child.
A key responsibility of the Ministry relates to the most vulnerable children, who need a multi-sectoral response. This should extend to outreach and social work with communities. Such activities lie beyond the sectoral mandates of the Ministries of Health and Education, so the duties of the MCDWE should supplement the work of those Ministries and contribute to holistic development for all children.
Responsibility would relate to both policy and implementation levels. At policy level there should be harmonization and coordination of policies coupled with a sustainable process of resource mobilization. The Ministry must promote wide consultation and ensure that national policy reflects a consensus of all stakeholders. Only a shared commitment can be effectively implemented. Implementation level includes monitoring and improving the work of other agencies involved. A long term human resource policy must be in place to ensure proper schemes of recruitment, institutionalized training and conditions of service that facilitate quality services for all children, without limitations or omissions because of insufficient monitoring to ensure universality.
Protection is provided at present through the National Child Protection Authority as well as the Probation Department. The mandate of the NCPA makes it an umbrella body which must work to unite all Governmental and Non Governmental services within a rights based agenda.
Given the responsibilities that both institutions have in common, such as the implementation of the mechanism to prevent secondary victimization, which require communication and cooperation, it would make sense to combine the NCPA and the Probation Department at national level into one agency, with responsibility to
Develop a continuous monitoring system that tracks the progress of all children taken under state care as a protective measure. Such tracking should also be a strategy for moving into community based tracking of other children at risk who may need state intervention if not helped initially through effective preventive measures
Lay down guidelines for protection and enforce them
Liaise with all relevant Provincial authorities including Probation Departments to ensure conformity with guidelines, whilst sharing information and encouraging innovation and added support within the framework prescribed
Ensure provision of technical support, including psycho-social support at all levels in collaboration with the FHB, Mental Health Division and HIV AIDS, Youth and Disabled Units of the Ministry of Health
Monitor the work of Social Care Centres and Women and Children's Units at Divisional Secretariat level, and promote coordination with other agencies of government, including in particular the Women and Children's desks of police stations
The Island 2 Dec 2012 – http://www.island.lk/index.php?page_cat=article-details&page=article-details&code_title=67410