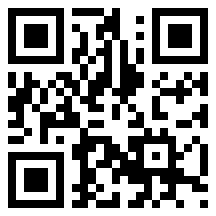 An important item on the legislative agenda over the last few years has been a change to the 1939 Children and Young Persons Ordinance. A few years back, when Milinda Moragoda was Minister of Justice, he had asked for reports in various areas where it seemed justice was not being served. Not all the committees appointed have reported as yet, and there seems to have been little concern to expedite these. However, the indefatigable Shirani Thilakawardhana headed the committee asked to report on children, and she did a typically thorough job.
Unfortunately in the silly way we sometimes function, it seemed to have been decided to do nothing till all the reports were in, and so the proposed amendments have not yet come to Parliament. However the new Secretary to the Ministry of Justice understood the urgency of going ahead, and got comments from various urgencies, and has sent now sent what should be a final draft to the Ministry of Child Development for taking forward.
The new draft is certainly an advance on what we had before, and if we cannot improve on it soon, we should go ahead with it anyway, simply to get rid of provisions for caning, and the generally punitive approach taken 70 years ago to children in need. However it would be best if we had some intense consultation and produced something better, since this would also help with introducing some general principles with legislation.
One is to make changes comprehensively, instead of approaching problems piecemeal. The proposed draft makes reference to the Orphanages Ordinance, whilst talking about Approved Voluntary Children's Homes (which is the politically correct term now for Orphanages) as well as Child Observation Homes and Community Homes and Places of Worship. It would make sense therefore to also amend the Orphanages Ordinance, and introduce contemporary ideas, based on the Universal Declaration of Children's Rights, with regard to standards of care as well as reform and rehabilitation in the case of those in conflict with the law.
Another principle is that of establishing those as the objectives of the judicial system, rather than incarceration and other forms of punishment. This is particularly important with regard to children, and we should entrench this approach through the law. There is a clause in the proposed act which says that Judges of the Supreme Court 'may frame' regulations as to procedure, but we should rather insist that they should, and indicate guidelines for both judicial procedure and sentencing.
Thirdly, we should try to streamline laws so that they deal with particular questions rather than combine different things together. Thus there should be one law with regard to juvenile justice, which would incorporate conditions about privacy for children involved plus lay down measures for monitoring procedure and ensuring that children do not get lost in the system and remanded for ages, which I fear now happens.
Then there should be another law for those in need of care, when they have suffered, or are in danger of suffering, from abuse or neglect or deprivation. That must lay down provisions for foster care, rather than institutionalization, and systems of monitoring so as to prevent further suffering.
Finally, we should also take this opportunity to lay down guidelines as to the division of responsibilities between central government and provincial institutions. At present the central government is responsible for policy matters, and it has accordingly appointed personnel to Districts and Divisions. The Ministry of Child Development and Women's affairs has, in addition to Women Development Officers, Early Child Development Officers and Child Rights Protection Officers and also, through the National Child Protection Agency, NCPA officers. Though appointments have not been systematic, I gather that now enough cadre provisions have been approved to ensure that all Divisions are covered, with a few senior positions for the District.
The new draft however ignores all these, except for a couple of brief references to the NCPA in what seems to have been an afterthought. Instead it refers throughout to Probation Officers, with mention, with regard to children with disabilities, of Social Services Officers. Those who drafted the Act do seem to have recognized that the NCPA is 'a leader in technical and policy development, including the development of policy for probation, health, education and social welfare services' but the proposed Act does not make it clear.
Meanwhile the Children's Ministry and the Social Services Ministry are working together to strengthen Social Care Centres, which perhaps could incorporate the former Ministry's proposal for Women and Children's Units in all Divisions. Social Care Centres were developed, I gather, after the tsunami, and have in general helped with the coordination of social services, though they seem to have no formal status, and in some places their effectiveness has declined.
It would be helpful therefore if the new Bill with regard to the care of Children entrenched such Centres by noting that there should be such Centres and that they should maintain records and ensure monitoring of services. As it is, the Act has one place where probation officers or similar persons are meant to receive reports of children placed under their care, whereas what is needed is someone checking on their work to receive and check on such reports.
I have long argued that our laws should emphasize the importance of national policy, and child care is certainly one area in which clear policies based on the interests of children is essential, together with high standards for service delivery. We should also establish the need to monitor delivery, and that will need to be done by central government employees. We now have officials in the field and they should have very clear job descriptions that establish their responsibility to both monitor and train service providers, and also liaise with the various other agencies involved in service provision – including, as the note above indicates, probation, health, education and social welfare services.
The Island 12 November 2012 – http://www.island.lk/index.php?page_cat=article-details&page=article-details&code_title=65900