You are currently browsing the daily archive for April 16, 2014.
The Leader omitted salient points in the answers given to the various questions asked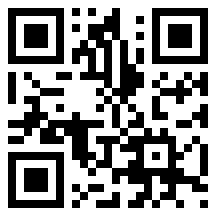 . It may have felt diffident about carrying criticism of the Minister of External Affairs and the Head of the NGO Secretariat, but given how badly the incompetence of such individuals affects the country, it seems desirable to publish the interview in full.
>Q. How will the listing of Diaspora groups impact on the reconciliation process?
This seems to have been a hasty decision without proper consideration of the possible consequences. The general tendency of our decision makers in promoting reconciliation seems to be to do too little too late, but this time it is a question of too much too late.
Basically we should four years ago have sent a very clear message about the disruptive impact of certain diaspora groups while working positively with the majority. Four years ago, when I still had an executive position and met the British Foreign Office they told me that we should be talking to the Tamils, which I said was obviously the case. However when they mentioned the TGTE I told them that was an outrageous suggestion, and they should distinguish betweent the TNA and Tamils in Sri Lanka, who are our people on behalf of whom too we fought terrorism, and separatist movements which had encouraged and financed terror.
Unfortunately we have a Foreign Minister who cannot make such distinctions, but simply bleats and follows whatever is the fashion of the moment. So he, and his monitor, sabotaged discussions with the TNA, but did not deal firmly with the more cynical of the international community when they played ball with separatists with a history of support for terrorism. They have still not investigated the Audit Query about our former Representative in Geneva, now Foreign Secretary, giving an important contract to someone thought to be supportive of the LTTE. Indeed they have suppressed the file. But now, having been indulgent for so long, now when they proscribe everyone in sight, it will be difficult for anyone to take this seriously.
The Foreign Ministry has done nothing about the LLRC recommendation to build up positive relations with the diaspora. Instead, as happened with Dayan Jayatilleka, they engaged in adverse propaganda about those who talked to the moderate Tamils. No attempt has been made to work with multi-racial groups in Britain or Australia, where there are very moderate Tamils. But when you have a lunatic situation where the person supposedly in charge of implementation of the LLRC initially was suspicious of people simply because they were Tamil, you have a recipe for disaster. So we have now institutionalized a blunderbuss sort of approach which will alienate the positive people – while I have no doubt those who are engaged in nefarious pursuits will slip through the net.