You are currently browsing the daily archive for April 13, 2014.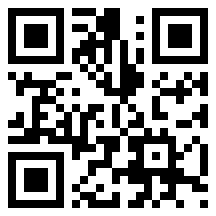 At the debate on the FUTA demands arranged a couple of weeks back by Eran Wickramaratne, perhaps the most telling complaint made by the FUTA head was about children in a distant village clustering in droves before dawn to get the bus to a school far away. That anecdote seemed to have nothing to do with the FUTA strike, though it should have been if the demand for 6% of GDP being spent on education was about results, rather than simply sloganeering. The failure to respond at all coherently to Eran's simple question, what should be done with the 6%, made it clear that policy changes which would lead to a better education system for all was not part of the agenda.
This was sad, because I am sure that some at least of those leading the strike are idealists, not concerned with the massive pay hikes that are being demanded on top of already large salaries. But the failure to analyse the root causes in the decline of our education system that they have highlighted, and to suggest radical reforms that ensure greater accountability, simply plays into the hands of those in the government sector who are satisfied with the status quo. I assume therefore that the strike will soon be settled, with yet another salary hike on top of all those the current government has granted so readily over the last few years, with no effort to deal with the problems of children forced to travel endlessly, to distant schools and to tuition classes, to make up for the failure of government to provide decent schools even in small towns, let alone in villages.
One of the reasons for this failure is the absence of coordination between the providers of the various services essential to a society committed to equal opportunities. Sadly it has not yet registered with our decision makers that good transport facilities are an essential component of a just society. It is useless providing schools and hospitals unless access to them is easy.