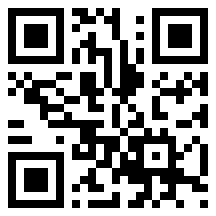 Last week saw an extremely productive consultation on promoting the Rights of Children. Organized by the Consortium of Humanitarian Agencies, as decided at the meetings we have been holding over the last several months to better understand the problems and possible interventions, it was presided over by the Secretary to the Ministry of Child Development and Women's Affairs.
In addition to officials from different branches of his Ministry, we also had excellent input from the Ministry of Health, which is especially important given the gaps in the provision of psycho-social support nationwide that we need to fill. While delivery will have to be through various agencies – school counselors that the Ministry of Education appoints, Probation Officers appointed by the Provinces, Social Service Officers appointed by that Ministry – we obviously need better coordination as well as training, and this can best be provided by the Ministry of Health.
We also had representation from the Ministry of Social Services. The Secretary had not been able to attend, which was in part our fault because it was only after the meeting had been arranged that we realized the importance of her presence too. But she was enormously cooperative when we met her and, though committed to a visit to Japan – which is a model that we should aim at in the care it provides for the vulnerable – she has agreed to pursue cooperation in this field on her return.
In particular we hope that it will be possible for officials of that Ministry too to be part of the Women and Children's Units that this Ministry will be setting up in Divisional Secretariats with the support of the Ministry of Public Administration. I am astonished at the speed with which this idea, floated only a few weeks back by the Minister and the Secretary, has been adopted, but I know that Public Administration too is seeking to improve efficiency, and this type of consolidation with clear goals for discrete units will certainly help.
The Unit should I think be expanded to focus attention on all vulnerable persons, though it is best if the title remains the same, so as to make clear the responsibility for coordination and monitoring of activity. Of course in theory the Divisional Secretary should be in charge of ensuring effectiveness, as was made clear at the meeting we need to distinguish between overall responsibility and technical efficiency. The Divisional Secretary should therefore delegate responsibility for the meetings to professionals, though making it a point to attend regularly and obtain reports that highlight problems as well as proposed actions.
The involvement of Social Services personnel and interventions is vital because Women and Children are amongst the most vulnerable sections of society and mechanisms to ensure a level playing field for them are an essential part of the social services government should provide. At the same time, interventions for other vulnerable groups will also involve services that are particularly important for women and children, ranging from counseling to employment policies based on equity and furthering the talents and capabilities of all.
The consultation was facilitated by the Consultant on Children to the Attorney General's Department, whose conceptualization of the problems that Social Services have faced was most illuminating. His idea was that, unlike with Health and Education where, in the period around independence, we had worked on reports that promoted inclusivity, Social Services had still continued with the old British Poor Law mindset in getting rid of which Britain had spent the first half of the 20th century.
His plea was for greater inclusivity, with interventions based not on incarceration and isolation, but rather on promoting the full participation in society of those needing corrective action as well as support. Interestingly, this was the idea also of the Chairman of the Human Rights Commission who presided the following day over a consultation on Prison Reform, prompted by his visit the previous month which had been a shocking experience given the unnecessary and humiliating overcrowding we witnessed.
At that meeting it was suggested that legislative changes were required to promote rehabilitation and community service as alternatives to incarceration. At the meeting on children there was note of the need to promote appropriate education and training for children in care, with alternatives leading to productive employment for children who miss out on regular schooling. The common thread in all this is that we must treat people not as social misfits but as potentially productive citizens. Instead of guarding them at great financial expense to the rest of society and spiritual degradation to them, we should work on developing whatever positive potential they have. For this obviously there is need also of psycho-social counseling as well as development of and support for a work ethic.
One of the forceful points the Consultant made was the need to involve the community in all interventions. Not only should they, and more particularly the family when possible, be engaged in support mechanisms, they can also contribute to the early warnings that are essential if we are to prevent rather than cure. I had earlier suggested a Vulnerability Index in each Grama Niladhari Division and this should be formalized. I am aware that there are records of this nature already, but ensuring the constant attention to them of professionals in the field would help with formulating and implementing effective interventions.
E M Forster wrote a century ago that we should 'Only Connect', and increasingly I feel that this should be a maxim for government as well as for individuals in their relations with each other. The committed and insightful participation of representatives of the Ministry of Health at the Children's Consultation – and that of the Drug Control Board at the Prisons one – indicate how swiftly we can move if only technical experts were involved in policy formulation and space provided for their ideas to be implemented cohesively.
The Island 7 Oct 2012 – http://www.island.lk/index.php?page_cat=article-details&page=article-details&code_title=63241