Daily Archive
You are currently browsing the daily archive for April 11, 2014.
April 11, 2014 in The Care of Children | Tags: Attorney General, children, children's rights, Consortium of Humanitarian Agencies, Consultant on Children, divisional secretary, Drug Control Board, grama niladhari, Grama Niladhari Division, Grama Niladharis, Health Ministry, human rights, Human Rights Commission, Ministry of Child Development and Women's Affairs, Ministry of Education, Ministry of Public Administration, Ministry of Social Services, prison reform, Probation Officer, Social Service Officer, social services, Vulnerability Index, Women and Children's Units | Comments closed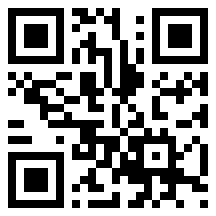 Last week saw an extremely productive consultation on promoting the Rights of Children. Organized by the Consortium of Humanitarian Agencies, as decided at the meetings we have been holding over the last several months to better understand the problems and possible interventions, it was presided over by the Secretary to the Ministry of Child Development and Women's Affairs.
In addition to officials from different branches of his Ministry, we also had excellent input from the Ministry of Health, which is especially important given the gaps in the provision of psycho-social support nationwide that we need to fill. While delivery will have to be through various agencies – school counselors that the Ministry of Education appoints, Probation Officers appointed by the Provinces, Social Service Officers appointed by that Ministry – we obviously need better coordination as well as training, and this can best be provided by the Ministry of Health.
We also had representation from the Ministry of Social Services. The Secretary had not been able to attend, which was in part our fault because it was only after the meeting had been arranged that we realized the importance of her presence too. But she was enormously cooperative when we met her and, though committed to a visit to Japan – which is a model that we should aim at in the care it provides for the vulnerable – she has agreed to pursue cooperation in this field on her return.