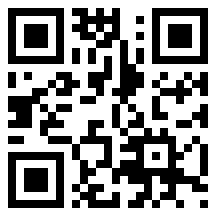 In considering the crisis that has hit our education system so comprehensively in the last few months, I have begun to wonder whether we have not been the victims of our own success. We were doing extremely well with regard to mass education when we got independence 64 years ago, in part because of Kannangara's visionary reforms, but also because he had a high standard to aim at through the private and public schools that were flourishing at the time – thanks to Anglican missionaries, Catholic educationists, and determined Buddhist and Hindu and Muslim social visionaries led by Colonel Olcott.
So we rested on our laurels, and thought the percentages in the education system, and our literacy rates, fantastic, and particularly so with regard to girls. We were far ahead of not only other South Asian countries in this regard, but of most Asian countries too. And though many have overtaken us, and the others are catching up, we still feel complacent.
The effect our initial success may have had came home to me when, in Islamabad recently, I was given a presentation on the system they have developed by the Pakistan Army Public Schools & Colleges Secretariat. They started by telling me that the army had decided to set up schools way back in the seventies because, in may areas in which they had stations, there were no good schools. Indeed in some areas there were no schools at all.

They therefore began schools for army children, those of officers as well as of other ranks, but these were open to civilians too. Though the children of civilians were not subsidized, demand grew amongst civilians too, and now over 40% of the students in such schools are the children of civilians. APSACS now runs 146 schools all over the country, including 21 in difficult remote areas, catering to over 134,000 students.
We did not think of this in the past because our basic schooling system was good, but now it does not allow children in rural areas the skills needed for the modern world, particularly in Maths and Science and English. The APSACS schools are entirely in English medum. They prepare children for national exams, but go beyond this where possible, with special stress on extra-curricular activities as well as IT.
APSACS has developed administrative structures for its schools, and produced a Staff Handbook, which is something I believe our general education system should introduce. It makes clear the holistic role of the teacher, which includes support for outside school events and responsibility for extra-curricular activities. Though of course we find plenty of teachers who take on such tasks willingly, far more avoid these, and our system does not facilitate making it mandatory. I believe therefore that developing alternative systems of delivery and administration, with positions offered on the basis of commitment to the guidelines of such a Handbook, may help to ensure a better deal for our students.
At present, the bizarre system of teacher deployment we have stuck with over the years, even though it clearly does not satisfy national needs, means that teachers are in short supply in the areas that need them most. APSACS has taken steps to solve this problem by running training programmes themselves, refresher courses as well as Certificates and Diplomas. This is particularly important for the rural areas, as of course we know in Sri Lanka given the severe shortages from which schools in those areas suffer.
Incidentally, allowing the army, and indeed other providers to train teachers in essential subjects would also help us to maintain the reputation we have in other countries for good teachers, and satisfy what still seems to be demand for Sri Lankan teachers. I was told by some of the Pakistani delegates at the South Asia Economic Summit, which was my main reason for being in their country, that they fondly remembered the Sri Lankan teachers they had had in their youth, and our High Commission told me that they still get requests for Sri Lankan teachers for the private schools that are encouraged in that country. If only the Ministry of Education would get over its dog in the manger attitude and allow others to train teachers – while of course insisting that it should examine and certify any who seek employment within the Sri Lankan system – we would not only get over the severe shortages within the country, we could also provide lucrative employment to our more talented teachers.
The Pakistan army, I should note, also has another programme we could emulate. It has a couple of Vocational Training institutes of its own to cater to soldiers who will be retiring, but it also runs Technical Training Institutes for the various provincial governments, catering to civilians as well as military personnel. This system could be started on an experimental basis in Sri Lanka in selected districts that do not now have such training centres. In the North in particular, our restrictive educational system has not encouraged the practical skills that are needed, for the economic opportunities that will be available through and after the infrastructural development drive we are engaged in.
We need therefore a rapid response to the shortages of expert workers for the construction industry, for motor mechanics, for value addition to agricultural products. Waiting for the existing systems to fill the gap will mean waiting for ever, whereas the existing technical skills of the forces, together with their organizational capacity, will facilitate action when it is needed.
I hope therefore that we bite the bullet swiftly, and realize that the crisis in education will not be solved by tinkering with the existing system. We need innovation and a results oriented approach. Since we have the example of Pakistan from which to learn, we should use their assistance – and common sense, which our current educational system lacks – to move quickly if we are not to let our youngsters down yet again.
The Island 24 Sept 2012 – http://www.island.lk/index.php?page_cat=article-details&page=article-details&code_title=62247