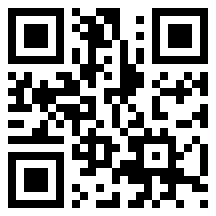 The topic of education comes up at almost all Reconciliation Committee meetings at Divisional Secretariat level. I wondered whether this was because I am still thought of as an Educationist, but I suspect those who come to these meetings have no idea about my range of experience at all levels, and talk about education simply because they see a good education as vital for their children.
They are absolutely right, and the dedication of the many educationists who established excellent schools in many parts of Sri Lanka in the 19th century, the recognition by Buddhist and Hindu and Muslim social activists that they had to start their own schools, and then the comprehensive scheme developed by C W W Kannangara, did much to ensure social mobility for all segments of society.
Sadly, when the commitment of both state and the private non-profit sector to supply a good education turned into the establishment of a state monopoly, a rot set in. The state simply could not supply enough, and maintain high quality, so we now have the ludicrous situation of additional supply being provided by international schools and by tutories. Unfortunately our doctrinaire statists object to the former, and allow the latter full rein, even though they disrupt the school system even more destructively, given that many school teachers give tuition and expect their students to come to their classes to get what is not given in school.
The international schools at least have some assessable commitment to standards, for they enter students for exams and have to show results – though I gather that, in some of these schools, the tuition culture has now set in and those who pay large sums for their schooling officially also fork out more for private tuition. In the case of the tutories there is no objective standard to judge impact, though of course they claim that they are able to get good results at public examinations. Unfortunately recent experience has suggested that these results sometimes spring from the corruption that has now permeated even the Examinations Department, which for decades was free of any suspicions in this regard.
So the system trundles along, with successive Ministers of Education unable to deal with the root cause of the rot, but instead implementing one scheme after another to develop centres of excellence, usually by spending lots of money on buildings and equipment. Whenever I hear of Navodaya Schools and Isuru Schools and a thousand schools blooming, I am reminded of my father's comment that all Members of Parliament want to be Ministers, and all Ministers want Ministries that deal in construction. I hasten to add that I do not think this necessarily means that Ministers are interested in kickbacks, since my experience is that it is officials who profit most from building projects, which is why they urge Ministers to build so much. But for Ministers too it is easier to build, and open buildings, and show concrete results of their activities. It is much more difficult to build capacity and even more difficult to get credit for this.
Unfortunately, given the incapacity of officials to register the need for radical reform, they have failed also to apply themselves to a different dimension of education, which came up for the first time at meetings last month in the North. I refer to pre-schools, which is an area of limited state involvement. The subject is a devolved one, and managed by I think Women's and Children's Ministries in the Provinces.
Some Provinces have moved well in this area, as I know from Sabaragamuwa where the University ran a training programme for pre-school teachers at the request of the Provincial Administration. Elsewhere however there is no such commitment, and our endemic incapacity to coordinate means parents are often left to their own devices. One complaint I received had not come to the attention of the Early Childhood Development Officer, and I suspect there are other such instances of ignorance of what is needed and what is available.
The problem springs in part from the fact that we have not worked out how to set national standards, and monitor activity to ensure no one suffers from shortcomings, while allowing the provinces to administer areas for which they are responsible. The same problem has arisen with regard to probation, where some Provinces do well while in others children are comparatively neglected. Yet we still have not set up a system whereby the central Department of Probation sets standards and helps to train personnel, and ensures programmes are effective, while leaving the Provinces to regulate in conformity with national policy and work according to their regulations.
With regard to pre-schools, we should encourage a diversity of suppliers, with guidelines as to the skills that should be developed before schooling starts. These will of course be very basic, but there is need of training to ensure that they are provided. At the same time, there should be mechanisms to promote community efforts to establish pre-schools when private suppliers are not available. Incentives to suitable agents can be provided through Samurdhi and other schemes, with transparency as to selection and regular monitoring of performance.
Location should not be a problem, given that places of religious worship lend themselves to such services, but obviously this cannot be taken for granted, and provision for assistance may be required. In addition there should be guidelines about the material that should be on display, though this does not mean a State monopoly of supply. Rather, we should take advantage of the stimulating materials many Indian publishers have produced, and encourage them to alter these, and even print them here with local collaboration, for our children.
I hope then that, when the Women and Children's Units are set up in every Divisional Secretariat as requested by the Ministry Secretary, regular reports on pre-schools will also be supplied by Grama Niladharis working together with the Early Childhood Development Officers.
The Island 10 Sept 2012 – http://www.island.lk/index.php?page_cat=article-details&page=article-details&code_title=61161