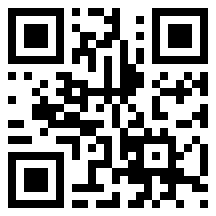 The note that Save the Children kindly prepared for me on Children's Clubs also noted the Objectives of the National Children's Council, viz
To promote the discipline, protection, development and participation of Sri Lankan children
To ensure that Sri Lankan children are equipped with creative skills and would shoulder the national development.
To create a patriotic, morally sound, healthy and joyful generation of children.
While this may seem a catch all process, the note went on to say that 'Children representing the National Children's Council have also been consulted on various issues that affect all Sri Lankan children such as physical and humiliating punishment and violence against children both at national and international levels.
A Report on children's clubs is being prepared by the DPCS to be presented to parliament in a bid to ensure all children's clubs in the country are registered under the Divisional Secretary and the Child Rights Promotion Officers will have a overview of all clubs in the division.
Children promoting and Protecting Child Rights
'Following the signing and ratification of the UNCRC by the Government of Sri Lanka in 1991, many organizations supported the government's responsibility of making the UNCRC known to children and adults. Information about children's rights were disseminated through children's clubs. Subsequently some children started peer to peer promotion as well as protection of rights of their friends, turning their CCs to Rights Based Child Clubs.'
The note mentions the work of three agencies, beginning with Worldvision Lanka –
'Worldvision has over 900 child societies spread across all our programme areas with over 55,000 children who are active members. Its Director Advocacy says that of all the activities of World Vision, Child Societies is the most popular among children. Children learn about their rights and duties and learn new values and life skills. In here there is space for every child to express their opinion, develop their talents, support each other and be empowered. Isolated children find friends, backward children discover hidden talents and they are moulded to become confident leaders of tomorrow.
They also participate in decision making in their villages and support the development. Children engage in a variety of activities such as Shramadana and health campaigns and stay alert for friends who drop-out of school.'
Of the work of Save the Children itself, the note says –
'Save the Children have over 160 children's clubs under its child protection programme where children work in close collaboration with the village child development committee and child protection committees to ensure that children are safe from abuse, exploitation and neglect. Children of these clubs identify school drop outs and advocate for their re-enrolment in schools together with the responsible adults in the community. They also use play theatre and street drama to take the message of child protection to the larger community and children. In some clubs older children assist younger children by conducting literacy classes.
Currently these are the areas that Save the Children supported CCs focus on;
1. Self- Development
Communication and Relationship
Traffic Rules and Regulations
Protecting one's self from abuse and exploitation and protecting others.
2. Club Management and Administration
Registration and conducting of meetings.
Sustainability of the club with community support
3. Educational Facilities
Library Facilities including desk, chairs, bookshelves
English ,Tamil and literacy classes
Children identify non-School going children and according to the assessment, basic education and vocational training are provided.
4. Play and Recreation
Provision of play and recreational materials
Facilitation of play and recreation
5. Towards Community Development
Children engaged in constructing a building for their club with a playground
Shiramadana work in the Village
Re- enrolment of school drop outs
Peer to peer and community awareness programmes conducted by children
6. Artistic/ Cultural Expressions
Learning to play musical instruments
7. Psychosocial support to Children
Counseling support provided for Children and their families.
8. Club exchange and exposure Visits
Exposure Visits to other clubs in different geographical areas'
Third was the Child Rights Advocacy Network which 'has a membership of 150 child focused civil society organizations and is operative in 22 districts has 1827 children's clubs with a membership of 67,326 children. The network supports the CCs of its members to advocate for child rights and engage with government officials at the divisional and district level to resolve their issues. Some of the examples of such advocacy by children are;
Advocating with parents to put up a fence around the pre school in a hilly area to ensure safety for younger children in Dayagama.
Making an alternative road to go to school due to a bridge being broken on their regular road as a result of a new hydro power project in their area in Kotmale.
Advocating with the tea estate management to remove a garbage dump which was a health hazard in their village.
Advocating to re-enrol children who have dropped out of mainstream education.
Advocating for toilet facilities for preschool children.
Advocating with the village headman to set up a library for children, using a signature campaign.
Getting back the children's playground which was used as a storage ground for building material.
Advocating with the probation office to allow children to set up a children's club (when the rule was one children's club per village). The children argued that the existing club is too far away from where they live and they need a club where they live.
Children in many parts of Sri Lanka have shown that they have the skill and the attitude to make positive changes in their villages for themselves and others. What they require is knowledge, space and opportunity from both the State and the non state actors to become exemplary agents of change, in Sri Lanka's journey towards sustained peace and reconciliation.'
I was very thankful for the note which set things in perspective. At the same time, I believe many of these activities should also be the responsibility of schools. While clearly there must be space for such institutions outside the school system – and it was also heartening that they work in coordination with divisional and district officials, since professional involvement will often be essential – I hope that the education system also ensures that societies for social service and cultural and sports activities are established in every school, with teachers contributing actively to these essential aspects of a rounded education.
The Island 13 August 2012 – http://www.island.lk/index.php?page_cat=article-details&page=article-details&code_title=59051