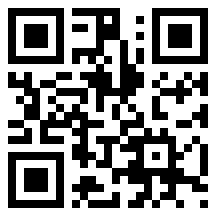 Parliament excelled itself last week when it cancelled three Consultative Committees (of those I had planned to attend – there were others too that were cancelled). The third of these, which I think a vital Ministry though not many others share my views, that of National Languages and Social Integration, was cancelled on the morning of the scheduled day, apparently because the Minister had to go to a funeral outside Colombo.
This did not seem to me proper because, much as Ministers feel obliged to attend funerals, they really should not subject other Members of Parliament to their own convenience. Either they should attend the event at another time, or else they should instruct their Deputies or their Secretaries to go ahead with the meeting. This seems the more urgent, because in any case Committees meet rarely, the plethora of Ministers we have (raised to 69 last week when the Police were entrusted to a newly created Ministry of Law and Order) making it impossible to respect the Standing Order enjoining meetings once a month.
If my proposed Amendments to Standing Orders are accepted and implemented, this problem will be solved, but I gather that, the Speaker being away, the motion was not taken up at the Parliamentary Business Committee. Since Parliament is going to meet on only two days in September, it looks like I will now have to wait a month and more, though I have pleaded with both the Speaker and the Leader of the House to take the matter up in early September. Since statutorily the matter is not debated but simply referred to the Committee on Standing Orders, this will take up hardly any time, so I hope Party Leaders will agree to this.
On the Wednesday Justice, which has not meant for months anyway – perhaps because many constructive suggestions were made at the last meeting, by experienced lawyers such as the Hon Janaka Bandara and the Hon Ajith Perera – was cancelled as was Cultural Affairs. The latter cancellation meant that I could attend the meeting of the Committee on Local Government and Provincial Councils, of which I am not a member. This is ironic, given that one of our more distinguished Public Servants thinks I am the first person in Parliament since S W R D Bandaranaike to take Local Government seriously. Perhaps more importantly, the Minister seems to appreciate my interest and has in fact consulted me on occasion when issues have arisen. I believe this is something to admire, because many of those who have no expertise in particular areas are wary of talking to those who know more.
I could see why the Minister seemed to welcome my presence at the meeting, since otherwise the business discussed was entirely parochial in nature, and did not touch on the matters which Consultative Committees should be concerned about. Of the 13 issues discussed at the previous meeting, three were about concrete paving on roads, and three more dealt with roads, widening and proper development and removal of unauthorized constructions. There were questions too of water and sanitary facilities for a building in Kalutara, of a public fair in Matara and a crematorium in Chilaw. Significantly, the first of these was said to be the responsibility of the Divisional Secretary, confirming my view that we really must set up formal mechanisms to ensure consultation and coordination between the Ministries of Local Government and of Public Administration – an idea that both the Minister and his very competent Secretary warmly welcomed.
Crematoriums for Matale and Anuradhapura had also come up under any other business, as well as requests about creating new Divisional Secretariats, again confirming my point. I suspect sadly that I am perhaps the only person in Parliament now who remembers the work Felix Dias Bandaranaike did when he was Minister of Public Administration as well as Local Government, when he actually produced a sensible set of Financial and Administrative Regulations, which have now been perverted into reasons for not doing things whereas he said quite clearly that these were guidelines, not rules.
I can see however why my Parliamentary colleagues have to bring up all these individual problems at what should be a general consultation, since there is no sensible mechanism to address them where they should be solved. As I wrote to the President some time back, – 'At present there is little possibility of particular shortcomings with regard to basic services receiving the full attention of authorities at a higher level, whether the Province or the Centre. This amendment will focus the attention of local bodies on important services, and allow them leeway to take corrective action if none is forthcoming from other authorities.'
I have quoted this in full again because the Minister as well as colleagues were quite amenable to the suggestion I made about making coordination mandatory at local level, and also ensuring that problems raised at meetings are recorded and followed up. In this respect I was pleased to receive a very positive response too from the Secretary to the President about the principles of administration that I had conveyed to him, which he agreed to pass on to those responsible for such matters. However, as there is no mechanism for ensuring follow up at present, I suspect there will be none, unless the suggestions I made at the meeting are implemented straight away.
These included a joint consultation, which the UN has agreed to facilitate in terms of its work on good governance. As I have noted, this has not always been pursued through the relevant line Ministries, which is why for instance the excellent Handbook they produced for Grama Niladharis has no official status. But both the Minister of Public Administration and the Secretary were positive about institutionalizing it as appropriate, so I hope there will be at least a flicker of light at the end of this long tunnel we are floundering through at present.
Friday, August 30, 2013 – http://www.dailynews.lk/features/real-consultations-please-consultative-committees